MDS Associates | Authorized Distributor for Ammex® Glove Products
Discontinued-See Disposable Glove Section for Alternative Hand Protection Items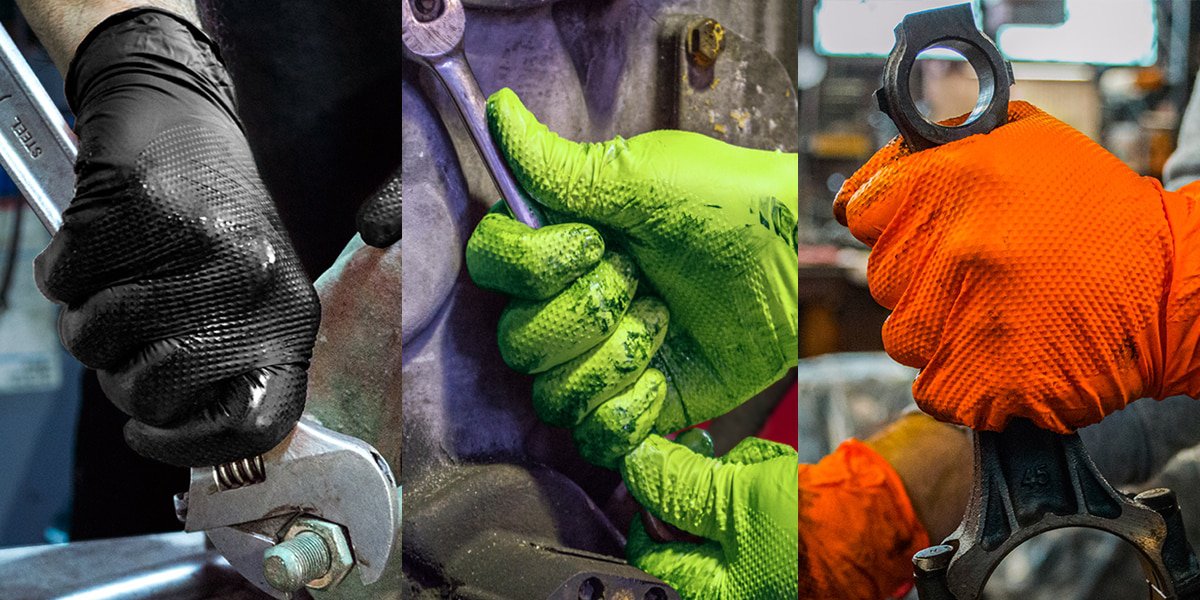 MDS is proud to announce its' distributorship with Ammex Corporation. Established in 1988, AMMEX Corporation is a premier, global importer and supplier of high quality single-use nitrile gloves, latex, vinyl, and poly gloves and barrier protection products that are consumed in variety of markets such as food service, janitorial, medical, industrial and automotive.
Ammex's offers Premium HD, Premium, Select and Standard product qualities to match the market and job application. As an authorized wholesale distributor, make sure you shop MDSassociates.com or contact us for unpublished price discounts on glove brands such as:
Ammex® - Nitrile, latex and vinyl exam, latex hand specific exam, stretch synthetic exam and industrial, stretch poly, poly and anti-microbial gloves
X3® Black - Black nitrile industrial grade gloves in both 100 and 200 count boxes
X3® - Nitrile industrial gloves in 100 or 200 count boxes
Glove Plus® - Heavy duty nitrile and latex exam gloves, powdered and powder free latex exam gloves, in addition to nitrile and vinyl industrial gloves
GloveWorks® - Heavy duty latex exam gloves, nitrile and latex industrial gloves and retail 10 dispenser packs gloves in latex, vinyl and nitrile
GPX3 - Vinyl industrial gloves in 100 or 200 count boxes
LX3® - Latex Industrial gloves
Xtreme - Powdered and powder free industrial nitrile and extra long nitrile exam gloves
Ammex Corp is serious about barrier protection! They have perfected the quality control process at market competitive price points that includes ISO certified facilities, third party control and auditing, pre and post shipment quality inspections, and internal guidelines and that greatly exceed industry standards.
Ammex has evolved into a multinational corporation with offices in the United States, Philippines, China, Malaysia and North American Distribution Centers in Seattle, Atlanta and Toronto. Their global supply chain is optimized to provide competitive prices, leading industry leading fill rates and superior order accuracy. They boast a delivery fill rate of 99.6% with 99.8% order accuracy.
---
FREE DIRECT SHIPPING on 40+ Case Orders (subject to change at anytime)
MDS is excited for this distribution opportunity and is aggressively looking to earn your Ammex glove business. Please contact us for products not listed on the web, samples, non-published price discounts or volume discounts anytime! Put your Ammex gloves on automatic delivery (standing order) and we will extend you a discounted price.
---
New Product Announcement
Ammex has released its' new Neon Green Heavy Duty Industrial Nitrile Glove. Gloveworks HD Green Nitrile Gloves are now available for purchase. Click here to buy or request a sample today.
+800-274-4637 | +716-668-4001 | [email protected] | MDS Associates