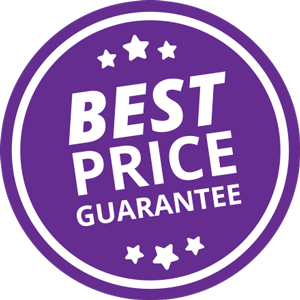 ValuBran SMS Jumbo Sleeve Protectors w/ Safety Cuffs (3pk)
Product Code :

SG-0002-PK
Stop Bare Wrist Exposure
Elevate Compliance with Our Innovative Disposable Sleeve Protectors Featuring Exposure-Control Technology
Reach in or up with confidence-these barrier sleeves prevent bare wrist exposure that results when the glove and gown sleeve separate with movement. These protective sleeves can be worn over bare skin or apparel. Disposable SMS/Multi-Ply Sleeve/Arm Protectors have a three layer, embossed material that is tear-resistant, anti-static, fluid-repellant, breathable, drapeable and provides an optimal mix of protection and comfort. Ideal for extended wear applications involving low to moderate fluid contact and dry particulate protection including chemcials.
Our exclusive protective sleeve covers feature an elastic end, jumbo cut-sized and innovative knit cuffs that provide undeniable health and safety benefits for operators concerned about self-contamination, hand hygiene and exposure. These cuff inserts are universal and optional - They come standard as a soothing glove insert and can be easily manipulated by removing the stitching to reveal long 5" soft knit cuff.
Select our SMS/Multi-Ply Sleeve Protectors For Increased Barrier Properties, Softness and Comfort in Mobile Testing, Clinics, Laboratory, Hospitals, Food Processing, Electronics, Pharmaceutical, Printing and Painting. Drive Compliance to Higher Levels-Ask for a Sample Today!
Sleeves are available in blue color only-different than images.
For Increased Wet and Dry Barrier Properties in Clinics, Laboratory, Hospitals, Food Processing, Electronics, Pharmaceutical and Painting
Manf: #SG-0002J
Packed: sold by pair (includes 1 pair of latex-free gloves) 6 pair min order