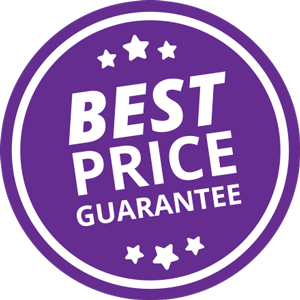 TranSorb® Humidity Absorber Bags (32-case)
Product Code : 60-1000
Non-Leaching Humidity Absorber Protects Sealed Environments Against Condensation That Attacks Product Quality During Shipping or Storage
Patented Pouch Removes Excessive Humidity for up to 60+ Days. Outperforms silica and clay sorbent products!
Excess moisture is one of the top air quality offenders and condensation leads to the growth of mold/mildew, corrosive rust and foul odors that often develops in confined environments subject to temperature changes such as automobiles, freight shipping containers, semi trailers, boat cabins, RV's, garages, sheds, packaged cartons and more.
Designed for use within ocean freight shipping containers and secondary packaging to protect products against condensation damage during shipping, patented TranSorb® Humidity Absorber Pouches are also awesome for removing moisture within sealed environments such as automobile interiors and marine interiors during seasonal storage, when exposed to the elements or when sealed for extended time.
Transorb® desiccants lowers dew points and maintains ideal relative humidity to prevent problems such as foul odor, rust and the growth of mold/mildew bacteria that destroy cushions, tools, equipment, carpeting, clothing, fabrics, spices, wood and more. These commercial-grade absorber pouches encapsulate over 1-1/2 lbs+ of airborne moisture without leaking, dripping when capacity is reached for up to 60+ days! Air activated, technology automatically shuts "off" and turns "on" in the presence of moisture and remains in a dry condition when desiccant cycle has reached full capacity - meaning no water by product.
Non-toxic, non-leaching, fragrance-free, no VOC's and proudly made in Buffalo NY U.S.A. Disposes safely in trash. 7" x 11" heat sealed Tyvek® and film encapsulated pack.
One pack treats 36 cubic feet (3' x 4' x 3') 1 case treats a 20' shipping container
Manf: Multisorb #02-02407CG01
Packed: priced each, sold 32 per master case
Typical car storage conditions place one in the front, one in the back and one in the trunk. For a 20' container, use one case or 32 packs. For 40' container use two cases or 64 packs. To increase duration or absorption volumes, add extra packs in areas to be treated!
+View a Lab Test vs Competition
+ Read our article featured in Hemmings Motor News & Old Car Weekly
---