Cover

or

Line Trays

with

Compostable Waxed Sheets
In the tattoo world, an inked or stenciled masterpiece is dependent on the skills and talent of the artist, but an artist is nothing without their instruments. The same can be said for a hygienist or dentist. It's important that tattoo or dental supplies be readily available and easily accessible for these professionals during stenciling or dental examinations.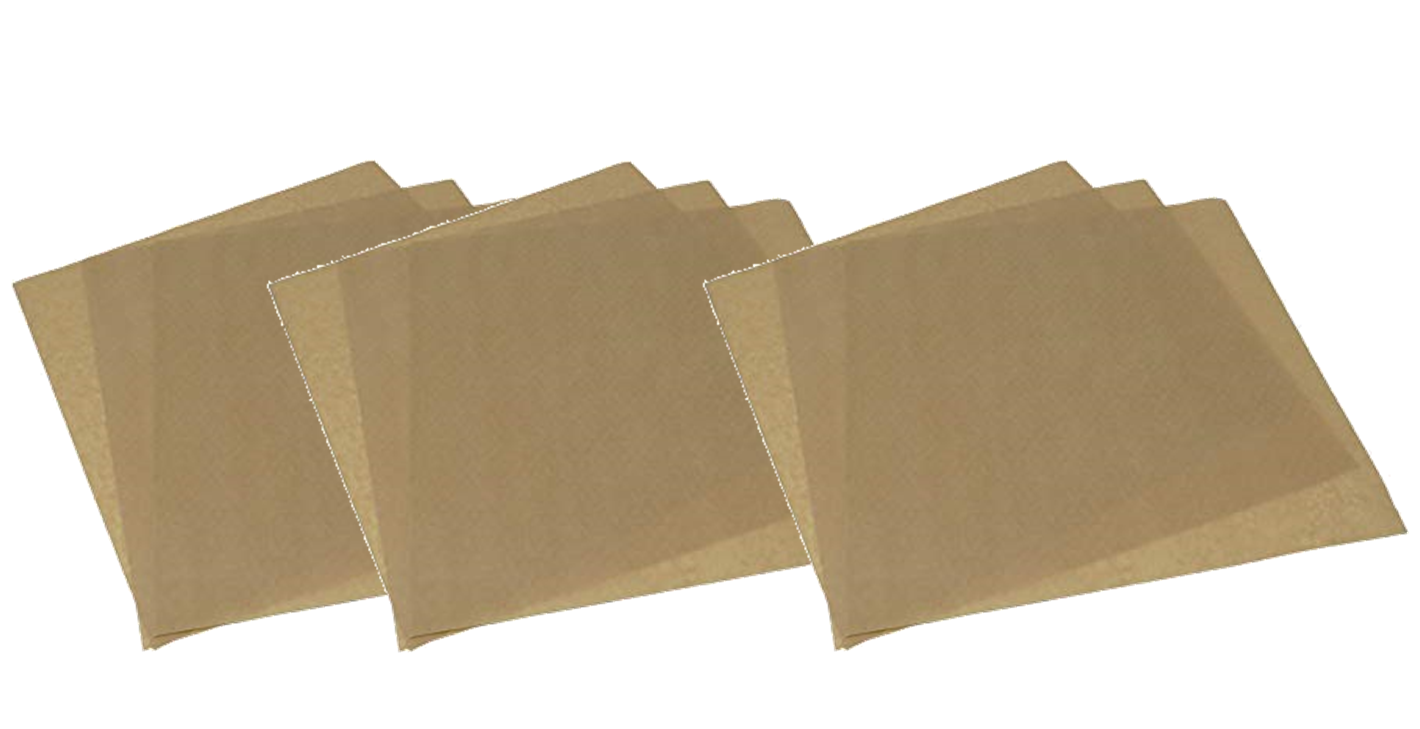 Used to keep tools and other supplies well organized and within reach, instrument trays are typically set-up before the procedure and placed near the workstation area. Chair side trays prevent tattoo artists and dental professionals from having to break focus and twist to get inks, prophy pastes, ointments, patient towels, gauzes and other procedural items.
Easy, Fast Setup & Breakdown
Used in conjunction with set-up or instrument type trays are single-use tray liners or covers. Constructed of polyethylene or heavy weight stock paper, disposable tray liners serve as a convenient infection prevention barrier. Tray liners can minimize noise, reduce the need for chemicals, improve the visibility of tools and protect against contaminants, liquids, grease and debris.
Many professionals and businesses frown against using polyethylene type tray liners as petroleum based products can take up to 100+ years to decompose in landfill while paper type liners are prone to soak-through and tearing. If you're looking for an eco-friendly cover to line your trays, we have just the solution!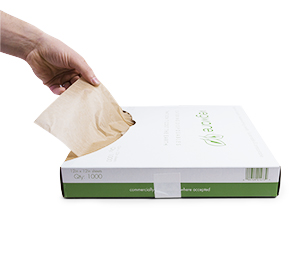 Shop Now
Growing in popularity are these certified compostable waxed paper Kraft sheets from Vegware™. Made with sustainably sourced FSC-certified unbleached paper, they are fast becoming a popular alternative to traditional petroleum based plastics such as polyethylene.
When you select these Kraft sheets you help conserve oil resources and support cleaner production methods while protecting the health of our planet, ourselves and diverting waste from landfill and microplastic from our environment. These wax coated pre-cut sheets will repel fluids and are available in the following three sizes:
The waxed paper sheets come in their own handy dispenser box for easy use, less waste and cleanliness. Here is the best. When they are finally disposed, they will fully breakdown within 12 weeks into healthy soil! You can combine Vegware's award-winning deli sheets with your corporate color, message or logo!
Monday-Friday 8:30-4:30 E.S.T.
+800.274.4637 | +716.668.4001 |

[email protected]

| MDSassociates.com