Featured News - Current News - Archived News - News Categories
Guardian Glovebox Gloves
by mdsassociates
Sun, Jul 29th 2018 09:00 pm
Trust your personal safety to Guardian Brand glovebox gloves - Proudly made in here in the U.S.A.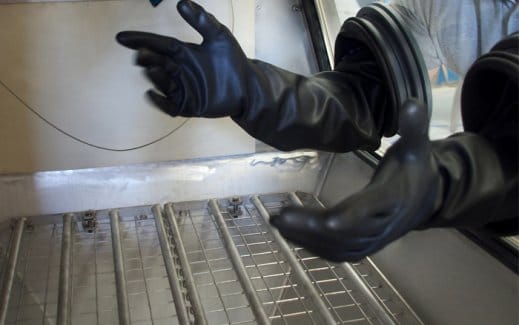 Guardian™ Glovebox Gloves are made to military specifications with butyl or neoprene and offer superior barrier protection barrier to workers against hazardous materials such as radioactive materials, toxic gases or infectious disease agents from dermal absorption, inhalation or cross-contamination. They will also protect against chemicals and materials that may be sensitive to air or water vapor.
Made in the USA and worn by the US Armed Forces (USAF), General Services Administration (GSA), Homeland Security (HSA), Department of Energy (DOE) and US Domestic Preparedness!
Utilized in biotechnology, biomedical, nuclear, military defense, pharmaceutical, semiconductor, chemical manufacturing, microbiological research, high-risk biological agents or to handle infectious pathogens, these glovebox gloves are available in different hand sizes, hand styles, thicknesses and in a great selection of port sizes ranging from 6'' to 10''. They are also available in both ambidextrous and left/right hand styles.
+Read more about Guardian Glovebox gloves here
+Read more Guardian Manufacturing here
+Browse these glovebox gloves here.
________________________________________________________________________________
Related Articles