Featured News - Current News - Archived News - News Categories
MDS Associates to Provide Purple Heart Veteran Parking
by mdsassociates
We can never say "Thank You" enough to our Veterans
Sun, Oct 14th 2018 09:00 am
KEARNS WORKS WITH MDS ASSOCIATES TO PROVIDE PURPLE HEART COMBAT WOUNDED VETERAN PARKING
Cheektowaga, NY – Erie County Clerk Mickey Kearns unveiled the newest reserved parking space for Purple Heart Combat Wounded Veterans at MDS Associates Wednesday afternoon. This will be the sixth reserved space Kearns secures in Erie County.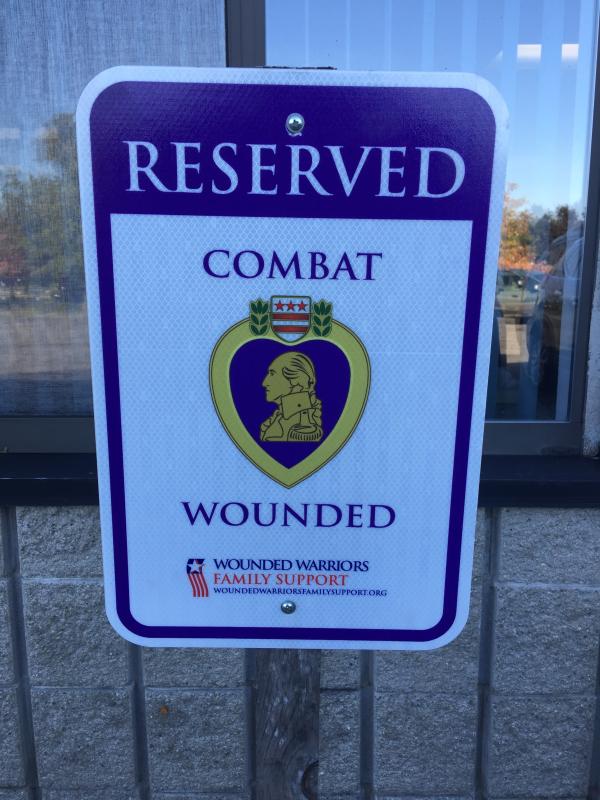 "As Assemblyman, I was honored to bring reserved parking spaces to Erie County for our Purple Heart Veterans. It is important we continue to expand this initiative all across the county to honor those who have sacrificed for our freedoms," said Kearns.
In 2017, then-Assemblyman Kearns worked with the Wounded Warriors Project to bring this veterans initiative to Erie County. Kearns continues to work with local businesses and municipalities through the Clerk's SALUTES Program to ensure more spaces are reserved throughout Western New York.
"It is our honor to offer local veterans preferred parking and we appreciate County Clerk Kearns including us in this program," Jonathan Gill, Vice President of MDS Associates, said. "MDS is a true American success story, with the dream starting from scratch in the basement 30 years ago. That opportunity exists in the United States because of the sacrifices made by courageous veterans."
MDS Associates, located at 61 Innsbruck Drive in Cheektowaga, is a veteran-founded local business. More information is available at www.mdsassociates.com.
####