Featured News - Current News - Archived News - News Categories
Extreme High-Risk Single-Use 16-inch Nitrile Gloves
by mdsassociates
Sat, Sep 28th 2019 08:00 am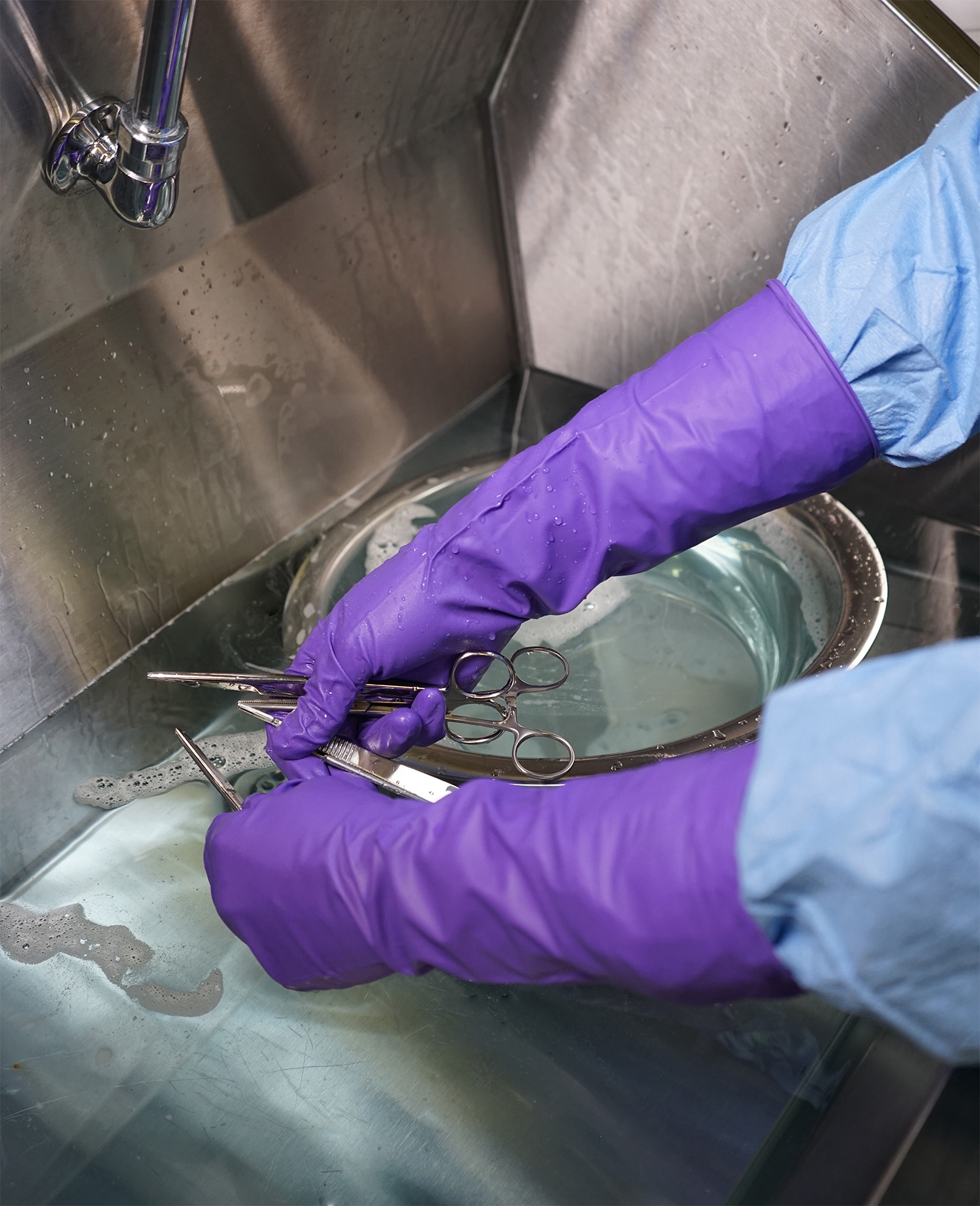 The hands are a worker's instruments and the proper hand protection against hazards ia critical component to protecting their personal safety and preventing cross contamination.
Typical or standard 9-inch long disposable gloves are more appropriate for basic applications such as patient exams or but are not suggested hand protection for extreme or hi-risk circumstances.
Over the years, many glove manufactuers have introduced single-use hi-risk gloves that feature extra protection. Typically these have a longer cuff length (12-inches) and a heavier mil thickness. Designed for additional strength and coverage, hi-risk gloves are a better option in hand protection but there's a drawback to these as the cuffs slide down to the wrists.
Purple Nitrile Max Extreme Protection Glove's are constructed with a snug-fitting, 16-inch long tapered cuff that covers the entire forearm. This innovative design prevents roll-down or exposure and reduces self adjustments that potentially leads to cross contamination. At 11-mil thick, Purple Nitrile Max Gloves are more than twice the weight of other style gloves.
Purple Nitrile Max Extreme Protection Gloves have been tested against 52 chemotherapy drugs per the ASTM D6978, Standard Practice for Assessment of Resistance of Medical Gloves to Permeation by Chemotherapy Drugs. If this extra protection glove interests you, you can ...
+read more about Purple Nitrile Gloves here
Related Articles