Featured News - Current News - Archived News - News Categories
DriMop® Liquid Absorber Protects Covid-19 Testing
by mdsassociates
Wed, Jul 8th 2020 08:00 am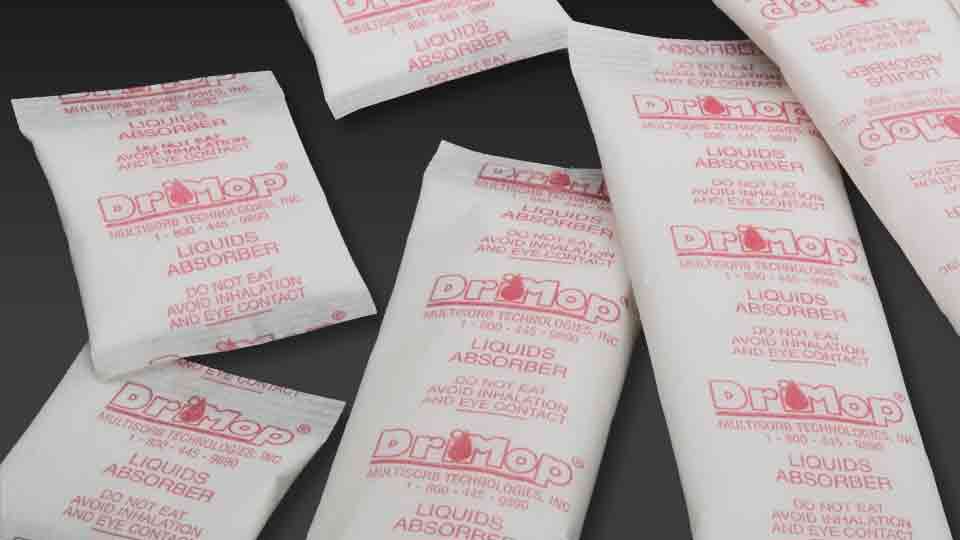 Testing for COVID-19 is a key pillar to allowing professional and college sports leagues to begin training in hopes of a playing meaningful games. In fact, multiple tests per week are a key measure in protecting the safety of athletes, coaches, team staff and their families.
Testing is a key to controlling and managing COVID-19 outbreaks as it can identify and quarantine infected patients, while also conducting contact tracing to limit the spread of infection. But for those who handle and transport medical testing specimens, exposure to infectious agents is an everyday reality. Inevitably, a package will be mishandled and dropped; samples will be damaged in an auto accident; a box will get wet and collapse. You may not be able to prevent accidents, but you can control exposure when one happens.
DriMop®, which quickly absorbs and solidifies 400 times its own weight, is the ideal solution to managing this increased testing and transportation of samples.
DOT CFR49 and UN3373 compliant, DriMop® Solidifier Packets and Sheets are specifically designed to contain and contain fluid spills making them ideal for protecting the covid-19 specimen within the chain-of-custody protocol. They contain a self-bursting, super-absorbent polymer that quickly absorbs, solidifies and immobilizes solutions. The resulting gelatinous material is easily contained by an outer vessel, shipping container or other such device, greatly reducing the risk of release of contaminates.
___________________________________________________________________________________________________
Related Articles