Featured News - Current News - Archived News - News Categories
Stop Using Your Sleeve! Barrier Sheets for Public Door Handles
by mdsassociates
Thu, Nov 12th 2020 08:00 am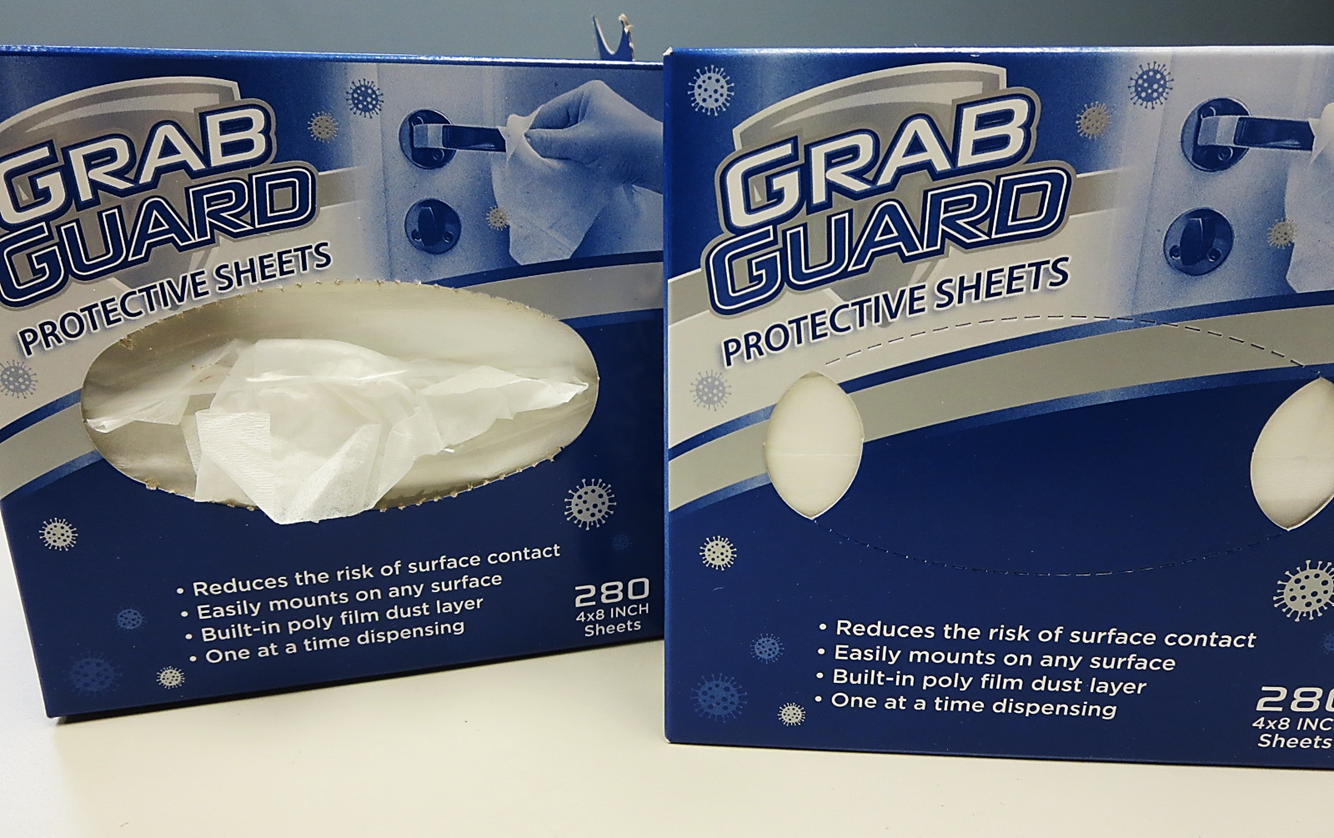 Grab Guard Protective Surface Barrier Sheets Stand Guard When You Need to Go!
Many individuals are very hesitant to use, or even touch publically shared items or surfaces such handrails, elevator buttons, light switches, door handles, staplers, escalator rails or fixtures. But germo or not, there's one surface no one likes to touch and it's the public lavatory door knobs and handles!
Have you ever witnessed an individual tuck their hand inside their sleeve to grab a handle? They do this because touching a dirty bathroom handle or knob after washing the hands not only defeats the purpose, it can cross-contaminate. High volume public lavatories in amusement parks, airports, casinos, professional sporting events, restaurants, movie theaters can easily spread and compound germs fast! Grab Guard Protective Surface Sheets
Grab Guard is a thin 4-in x 8-in protective tissue paper that easily dispense one sheet at-a-time from a mountable dispenser box. Grab Guard protective surface sheets are perfect for public lavatories, office lobbies, break rooms for use on dirty items such as door handles, door knobs, staplers, keypads, light switches, microwave handles, coffee pot handles and elevator buttons. Grab Guard barrier sheets reduce surface contact and are designed for use as a quick, easy barrier between your hands and commonly touched publicly shared surfaces.
+read more about Grab Guard Protective Sheets here now
+shop for Grab Guard Protective Sheets here now
________________________________________________________________________________________________
Related Articles