Featured News - Current News - Archived News - News Categories
Isolation Gowns with Knitted Wrist-Shield™ Technology
by mdsassociates
Wed, Dec 15th 2021 08:00 am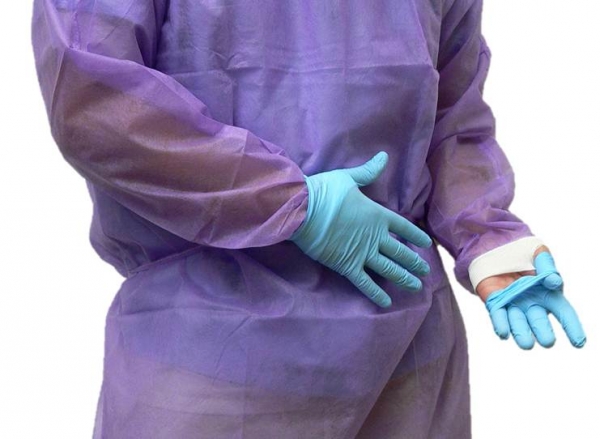 Ideal for Operators with Zero Tolerance for Wrist Exposure
PPE apparel such as isolation gowns and protective gloves work together, but they unfortunately work against each other as well.
The cuff areas of gloves and gowns often separate where they meet up causing bare-skin exposure and this exposure puts wearers at risk to transmission or cross-contamination.
Our protective garments featuring WRIST-SHIELD™ cuff-technology appear at first glance, to be an ordinary disposable isolation gown with knit wrist cuffs. But a closer look will reveal a simple, yet effective optional Thumb-Slit™ that operators can engage anytime, multiple times.
Simple and fast to engage and cooler to wear than poly thumb loop styles, this adaptive material uses the thumb to secure the garment cuffs in place so they won't slide up the forearm when working thus exposing bare skin to pathogens, chemicals and other threats. WRIST-SHIELD™ eliminates dangerous PPE apparel breach adjustments and the potential for touch contamination.
Isolation Gowns are available in spunbond polypropylene and PE coated versions
If you are searching for an economical solution to protect the personal safety of your staff against exposure, transmission or the cross-contamination of unwanted contaminates, then …
______________________________________________________________________________________________
Related Articles