Essential PPE for Essential Workers
Prevent

Respiratory Disease

with

Healthcare N95's
Now Available!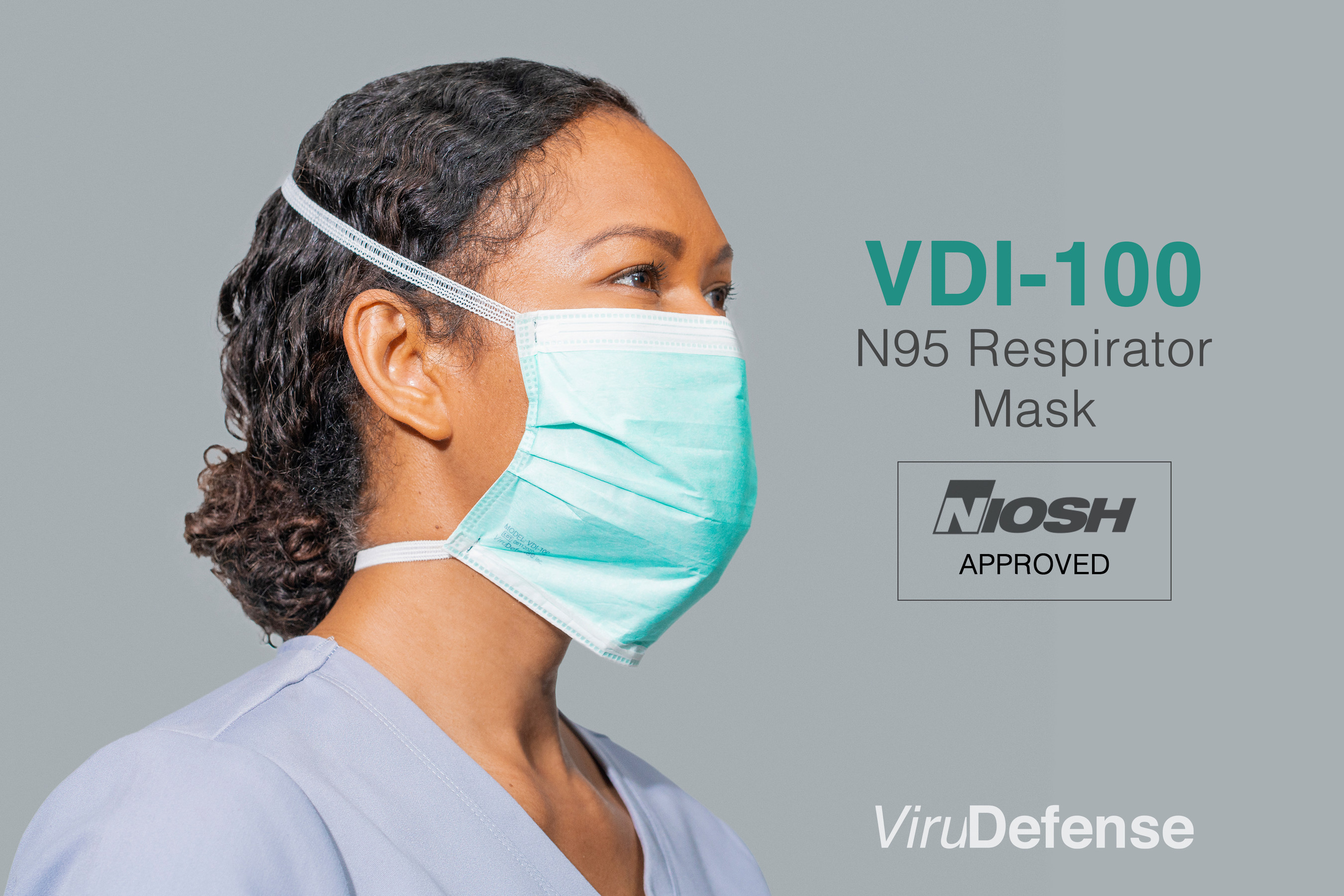 If you're an essential worker, social distancing and self-quarantine guidelines simply do not apply. During the ongoing pandemic, brave healthcare workers (HWC's) are at the forefront of managing the highly infectious coronavirus treating many our friends, family and co-workers. True humanitarians, they deserve the very best PPE available to protect them against infection because without them, our country would no doubt be in a worse spot.
As the most common route of transmission is via aerosols and droplet inhalation, it's critical to have the proper personal protective equipment (PPE) that includes disposable gowns, exam gloves, masks and face shields.
PUBLIC HEALTH EMERGENCY
To resist contaminated aerosols from entering the respiratory system, properly fitted N95 respirators are vital against the spread of infection. They've been proven to offer better protection against droplets, aerosols and fluid penetration. Unfortunately the covid-19 pandemic has created shortages of PPE and the term "N95" has become a part of everyday vocabulary.
Various types of respirators are used in healthcare settings, such as half‐mask filtering facepiece respirators (FFRs) and powered air‐purifying respirators (PAPRs). The most commonly used is the disposable N95 healthcare respirator.
HEALTHCARE N95's
Not to be confused with loose fitting surgical loop masks, N95 healthcare respirators are a snug-fitting device worn over the nose and mouth to filter out at least 95% of particles in the air, including large and small particulates. They are commonly used to protect the faces of healthcare personnel (HCP) from infectious airborne particles generated from speech, coughs or sneezes and from fluids such as sprays and splashes. A person in close contact with someone who is or may be infected needs two levels of protection that are largely independent. These are:
Filtration: This aims to filter pathogens and other harmful substances. N95 and surgical masks both have filter capabilities, but N95 respirators filter much better than surgical masks. The N95s have one standard for filtration, while surgical masks have three levels of filtration. The lowest standard is ASTM-Level 1.
Fluid Barrier: Healthcare workers need to be protected from exposure to bodily fluids from infected individuals as these could strike-through to the mouth or nose.
Because N95 surgical respirators provide the very best respiratory protection against the cross-contamination of the coronavirus, the demand for N95 respirators outpaces the supply leaving professionals at grave risk to infection.
MDS is Proud to Offer a NEW

AMERICAN MADE

Made N95 Healthcare Respirator That You Can Rely On!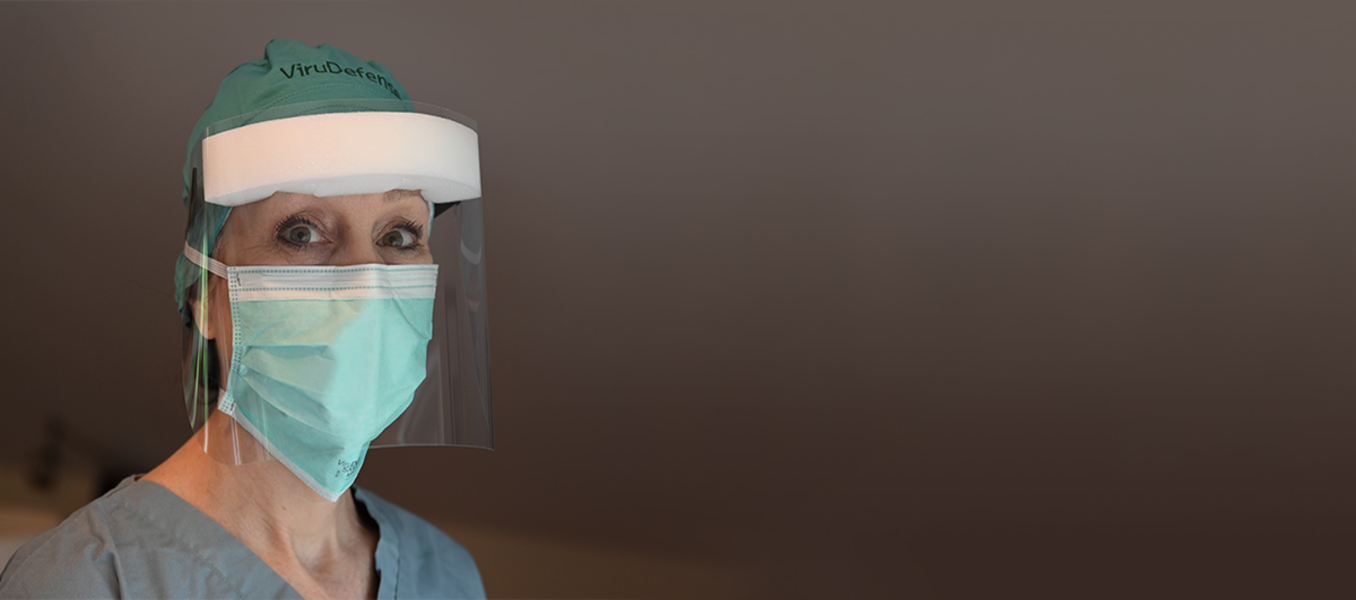 ViruDEFENSE™ NIOSH APPROVED N95 HEALTHCARE RESPIRATORS
The ViruDEFENSE™ Model VDI-100 N95 filtering facepiece is a single-use, disposable personal respiratory protective device (RPD) NIOSH approved for use during Public Health Emergency to help address PPE shortages. The VDI-100 was designed to meet the standards for the novel advanced N95-F designation that combines N95 filtration and fluid barrier protection. Manufactured in the USA, these N95's use domestically sourced materials and are designed for comfortable respiratory safety in medical settings.
RESPIRATOR FEATURES
COMFORT
The VDI-100 N95 respirator combines N95 filtration with a moderate seal to achieve a higher level of airway protection that can be achieved with a surgical mask. Respirator-style, cloth-covered bands stretch behind the head and neck keeping the mask secured. Many wearers prefer these bands over ear-loops as they create pressure against the back of the ears, chaffing and often sag. Designed for extended-use, an ultra-soft white inner lining reduces skin irritation making it ideal for sensitive skin. The VDI-100 is 100% latex-free.
INNOVATIVE STYLING
The generous 8-in x 4.5-in size and pleated construction provides wearer with broad skin surface protection thereby reducing potential exposure to contamination. The 7-inch noseband allows the wearer to adjust the seal and secure the edges of the mask against the face. Flat-fold design reduces wearer "Down Vison" and allows for easy storage plus portability. ViruDEFENSE™ N95 Respirator Masks were fit tested by NIOSH, independent labs and hospitals passing the Bitrex/Hood fit testing across a range of facial features making them virtually universal in size!
PERFORMANCE

(see links below for more info)
N95 Filtration (actual filtration efficiency 99.77%)

NIOSH approval TC-84A-PH06

(View CDC NIOSH Approved N95 Respirator List )

Breathability – Delta P: > 5.0

Meets or exceeds ASTM F2100-19 level 3 medical face mask requirements

Fluid Resistance

≥ 160 mmHg (F1862)

Particle Filtration (PFE): ≥ 99% AT 0.1 micron (ASTM F2299)

Bacterial Filtration (BFE): ≥ 99% AT 3.0 micron (ASTM F2101)

Differential Pressure (Delta P): < 6 mmH2O/cm2 (EN 14683)

Flammability: Class 1 ≥ 3.5 seconds (16 CFR Part 1610)

Biocompatibility: Meets material requirements (ISO 10993)

Test results confirmed by

NIOSH and independent laboratories
MDS is pleased to help address the shortages of PPE for our front line healthcare workers during this public health emergency. Flatten the curve and prevent the spread with this American made N95 respirator you can trust. All you need to do is tap the link and…
Monday - Friday 8:30am - 4:30pm EST
Questions. Samples. Special Requests.
Toll-Free +800-274-4637 | +716-668-4001 |

[email protected]
"We Want You To Return Home Safely...Every Day!™
The VDI-100 was NIOSH approved for use during Public Health Emergency in June 2020. NIOSH has not yet evaluated this device for use as a surgical mask or surgical respirator. ViruDefense plans to seek NIOSH/FDA approval for use as a Surgical N95 Respirator later in 2020.