Stay Cool w/ Occunomix Miracool® Cooling Products
Keeping cool on the job is one of the most important summer heat safety tips. Distressed workers lead to lessened productivity and the heightened chance for serious harm or injury. Don't take that risk. Stay safe and cool with Occunomix' Miracool® line of cooling pads and wraps. These are designed with your comfort in mind, and perfect for those long shifts out in the sun! Combine these with hydrating drinks specially designed for hot weather and stave off heat stress for the entire summer season.
OccuNomix Cellulose Absorptive Sweatband

s
This Cellulose Absorptive Sweatband provides cool relief under hard hats, and affix with a rubber band. Just dip the thick sweatband in cold water, squeeze out and wear to keep you cool for hours. Buy HERE!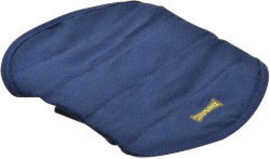 OccuNomix MiraCool® Hard Hat Cooling Pads
Hot temperatures and heavy equipment don't match. But for some jobs, such as construction, you can't get away with not wearing protective head gear. The Miracool® Hard Hat Cooling Pad is the perfect solution to keep heat stress at bay. These easy to install and remove navy pads are made up of an ultracool cotton for both comfort and durability to keep the wearers head cool all day. Get Yours Today HERE!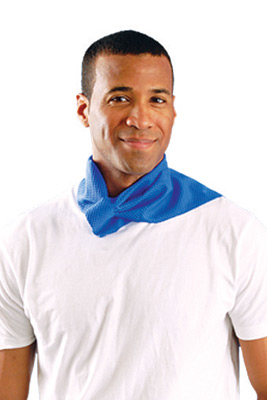 OccuNomix Miracool® Cooling Neck Wraps
Cooling Neck Wraps are an awesome option for reducing the cause of heat stress. The lightweight, super-absorbent fabric holds water without weighing one down. It's activated when soaked in cold water for 10-20 minutes, and is reusable and easy to recharge.Available in blue or pink! Click HERE to Buy!
---
Call MDS Associates for products notlisted samples, volume discounts or to place an order!
+800.274.4637 | +716.668.4001 | [email protected] | Fax +716.668.4496