THEY'RE READY TO PROTECT YOU, WILL YOU SUPPORT THEM?
AMERICA

FIRST | NEVER FORGET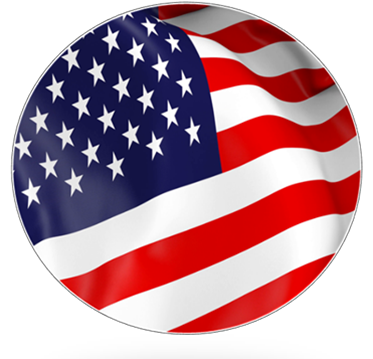 SHOWA® is Reshoring Domestic Production of Single-Use Nitrile Gloves to Protect the Homeland.
---
In case you haven't heard, there's something special happening in Fayette Alabama USA. If you obtain or sell single-use glove products through a group purchasing organization (GPO) or a GSA schedule as a GSA reseller, contractor or work for a governmental agency, healthcare or part of a hospital network and searching for American Made TAA Compliant Single-Use Gloves then you need to read this and contact MDS Associates!
---
SHOWA® is an end-to-end integrated U.S. manufacturer of high performance single-use gloves made from 100% sourced nitrile made in America. The inventor of single-use nitrile gloves in 1991, today SHOWA® provides cutting-edge hand protection for American workers proudly made in Fayette, Alabama USA! The road to this exciting U.S plant expasion was a result of a lesson we must never forget!
PANIC | SPRING 2020
When the virus swarmed our shorelines in the spring of 2020, it devastated supply chains forcing our country into a panic to find supplies, especially nitrile gloves to protect their employees and patients from infection. Supply chain breakdowns and profiteering created crippling delays, price gouging and inferior products put Americans at risk. Those who were able to secure PPE paid a heavy price for the privilege. By April 2020, the cost of PPE had spiked more than 1,000%. With no domestic manufacturing, we relied on a foreign supply chain to protect personal safety.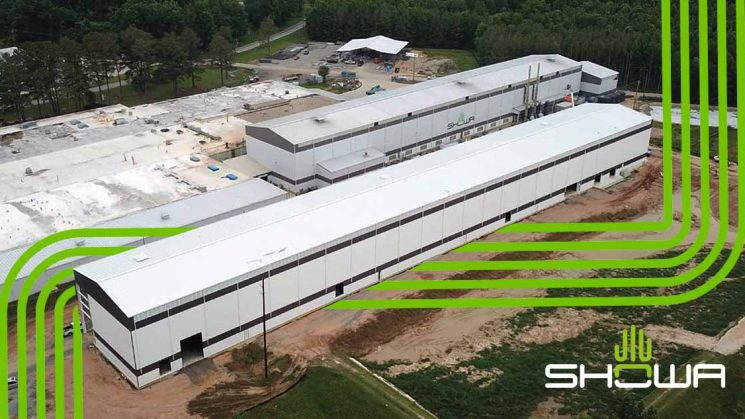 LEGISLATION
To address the problem, the Biden administration, moved aggressively to re-shore domestic production. This occurred through legislation that extended the Berry Amendment to PPE, as well as the bi-partisan "Make PPE in America Act" signed into law by President Biden as part of the Infrastructure Investment and Jobs Act.
NEVER FORGET
Folks, there will be future pandemics.... remember all the PPE shortages and front-line unpreparedness we endured. While legislation helps somewhat, a change in mindset is desperately needed. Why you ask? Reports claim that domestic PPE buyers are reverting back to a "cheapest overseas supplier" mentality and this can leave the U.S. being stuck in the same position as the spring of 2020.
The pandemic lessons must be remembered, because cheap overseas PPE supplies is what got the U.S. in trouble to start with. Cheap PPE can also quickly become crippling from a cost perspective if buyers incur exorbitant shipping costs, delays or inferior product issues.
SUPPORT & PROTECT AMERICANS WITH SUPERIOR U.S. MADE GLOVES
For two years Americans beckoned for domestic made single-use gloves. Well folks, that day has arrived and they need your support. SHOWA® realized years ago, well before the pandemic, that America needed its own source of single-use gloves and stepped forwarded. They invested 45 million dollars on a plant expansion to reshore best-in-class nitrile glove products that protect our friends and family.
Americans Need & Deserve the Best PPE Available. The Workers at the SHOWA® Fayette Alabama Plant Can Provide This!
Since inventing single-use gloves in 1991, SHOWA® has become a global authority in PPE production and their decision to invest 45 million dollars in Alabama BEFORE the pandemic reflects its long-standing commitment to domestic manufacturing a

nd creating jobs. SHOWA's Fayette, Alabama plant expansion continues to receive strong support from federal, state, and local authorities.
Since October 2021, two new productions lines are up and running. They are now building another facility that will contain another 2 lines adding 400 million single-use gloves to an existing 800 million-glove capacity.
Today they proudly bring to market a portfolio of TAA compliant single-use nitrile gloves and sustainable single-use nitrile gloves that include a FDA approved medical exam glove featuring Eco Best Technology® (EBT) accelerated biodegradation in landfill.
PRESERVING THE PLANET
Validated by GreenCircle®, a renowned independent 3rd party laboratory, single-use EBT nitrile gloves feature accelerated biodegradation in landfill – as much as 82% decomposition in 386 days per ASTM D5526 test standard. All gloves are manufactured with 100% U.S. sourced nitrile. Many styles meet FDA 21 CFR 177.2600 safe for use with foods/food handling.
AMERICAN MADE | TAA COMPLIANT SINGLE-USE NITRILE GLOVES
+SHOWA® 7005PF 4-mil Blue Biodegradable Eco Best Technology®
+SHOWA® M7005PF 4-mil (exam-grade) Blue Biodegradable Eco Best Technology®
+SHOWA® M7002PF 2.5-mil (exam-grade) Blue Biodegradable Eco Best Technology®
+SHOWA® 8005PF 8-mil Blue Biodegradable Eco Best Technology®
+SHOWA® 8005 8-mil (powdered) Blue
+SHOWA® 6005PF 4-mil Blue Biodegradable Eco Best Technology®
+SHOWA® 9005PF 6-mil, 11-in Length Blue
+SHOWA® 9700PF 6-mil, 11-in Length Black Accelerator-Free
+SHOWA® 9905PF 6-mil, 11-inch Blue
+SHOWA® 7705PFT 4-mil Hi-Vis Green Accelerator-Free
NEVER FORGET
If we walk back from the current and buy the "cheapest available" today, we will lose all the positive manufacturing onshoring momentum built over the past several months. The U.S. will then find itself stuck in the same PPE shortage cycle, and unpreparedness for future pandemics. While domestic made PPE may cost you a little more, there are many benefits of buying American. Lastly and most importantly, when dealing with the health and safety of our American workers, which country do you trust more to deliver the protection needed?
The pandemic lessons we endured must never be forgotten and it starts with you buying American made essential personal protective equipment (PPE) such as single-use latex free nitrile gloves from SHOWA®.
As an end-to-end integrated U.S. manufacturer with nitrile 100% sourced in America, partners can trust SHOWA® to deliver a top-quality U.S. hand protection product for GSA resellers, contractors or for your group purchasing organization (GPO), GSA schedule, governmental agency, healthcare or hospital network.
Invest back into America & Protect Americans with American Made PPE - All you need to do now is tap the link and …
Orders. Questions. Volume Discounts. Special Requests.
Call or Click Today
Monday - Friday 8:30am - 4:30 EST
+800-274-4637 | +716-668-4001 | Fax +716-668-4496 | [email protected]
"We Want You to Return Home Safely Every Day"
As an authorized key distribution partner of SHOWA®, MDS would like to help you source domestic single-use nitrile gloves!
---