What's

the

Aqua Armor® Difference?
It Could Mean the Difference Between Job Well Done or a Trip to the E.R.!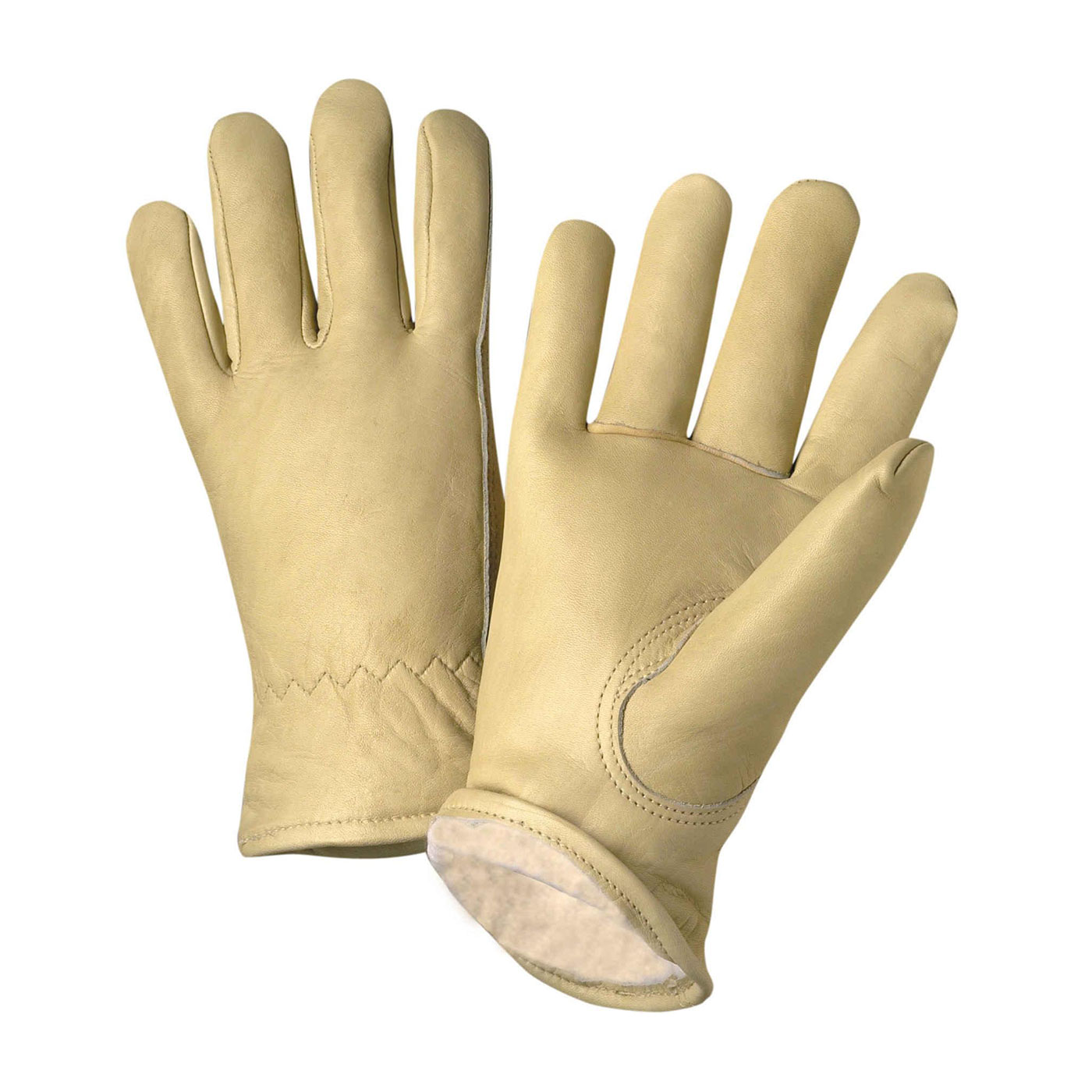 Wearing a pair of leather style work gloves when working with water and oil can be a trying task to say the least. When leather gloves are subjected to fluids, they have a tendency to become stiff, stained and can possibly shrink. A wet leather glove is a heavy glove and this can cause hand fatigue, possible injury and a loss in production. It also creates high consumption.
Some will advertise that their leather gloves are treated for oil resistance, but in reality, they are most likely sprayed or waxed with a some type of cheap treatment which won't last more than a couple of days. If you have issues with oil seeping through your gloves then you will want to try leather work gloves specially treated with proprietary Aqua Armor® water-resistant technology from Protective Industrial Products (PIP®).
Made with high quality craftsmanship and materials, the 999KP PIP® West Chester® Top Grain Cowhide Leather Gloves feature ergonomic styling, a 100 gram white thermal lining and Aqua Armor® finish that will keep the hands dry and warm during cold weather applications including farming, construction, mining, masonry, agriculture, iron/steel work, foundry operations, transportation, electrical contractors, machine operation and refrigeration.
Aqua Armor® is a treatment that provides industrial leather work gloves with exceptional water and oil repellent properties so the hands stay dry. By adding Aqua Armor® to the leather directly after the tanning process, the treatment is drawn into the cross-section of the leather going right through the hide. The benefit of this is that the glove won't lose its water or oil repellent properties even after longer wear time or when the glove's surface starts to degrade!
This enhancement causes water and oil to bead and roll off rather than penetrate through the material. It also allows gloves to be stain and contaminant resistant and keeps the leather flexible and supple verses dry and hard. These factors add to the glove's longevity thus saving money spent of glove replenishment costs.
Waterproofing leather gloves with oil block sprays and waxes are ok but they need to re-apply regularly and before it wears off. One shouldn't have to pay top dollar for a pair of leather driver gloves and continually prep them when on the job. Upgrading your hand protection is easy. All you need to do is tap the link and …
Orders. Questions. Volume Discounts.
Monday - Friday 8:30am - 4:30pm Eastern Time
+Free Shipping on Orders +$499
+800.274.4637 | +716.668.4001 | [email protected] | Fax +716.668.4496
"We want you to return home safely everyday"