Industrial Winter PPE

from

PIP

®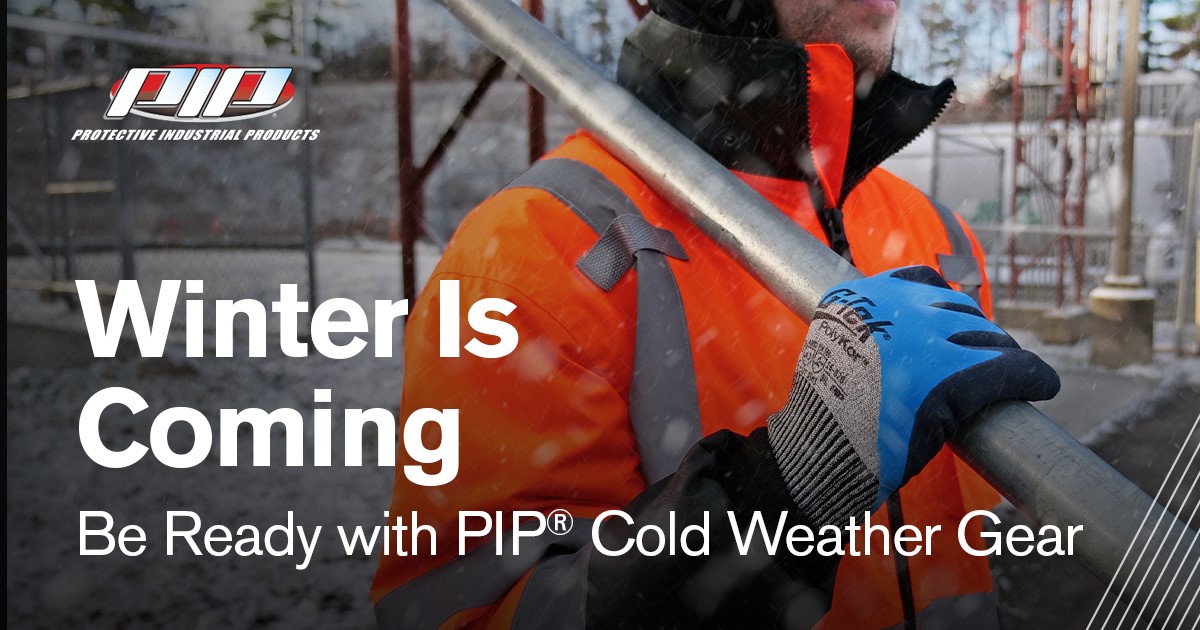 Guess what is back? Like or not, the cold weather has arrived. No matter what winter brings, be it blizzard conditions, frigid temperatures, ice storms, heavy winds and rains – this change in working conditions can be challenging on your team. Are you prepared to ensure your staff can tackle the season ahead? Now is the best time to start thinking about winter PPE so you can stay in front of it.
Proper Winter Apparel
Preparation for changing environmental conditions can include a variety of factors such as cold stress, layering for the elements and safe work practices. Whether you're a seasoned foreman or a road warrior in the trenches, we provide products for cold conditions that support a seamless transition into challenging winter working conditions.
What's Cold Stress?
You can vist OSHA for more details on cold stress but basically cold stress results from the body's inability to warm itself. It typically occurs when cold temperatures, high wind, dampness or exposure to cold water causes skin temperature to drop quickly. Anyone working in a cold environment may be at risk of cold stress. Some workers may be required to work outdoors in cold environments and for extended periods, for example, snow cleanup crews, sanitation workers, police officers and emergency response and recovery personnel, like firefighters, and emergency medical technicians. Types of cold stress involves:
Frostbite: Freezing of the skin and tissues typically affecting the extremities that can cause permanent damage.
Hypothermia: Hypothermia happens when the core body temperature drops below 95°F. It can also occur at temperatures above 40°F when one is wet from rain, or damp from sweat.
Trench foot: A non-freezing injury of the feet caused by prolonged exposure to wet and cold conditions.
Properly dressing for inclement weather and being aware of how the body is reacting to the conditions are two key aspects of preventing cold stress – especially when cold temperatures cannot be avoided. Layering, specifically a three-layer system, provides better insulation.
Both the employer and the employee share the responsibility of preparing to work in the cold weather conditions. Since cold stress symptoms can appear suddenly or over a long stretch of time, self-monitoring and monitoring other coworkers for cold stress symptoms is extremely critical. Cold stress is common but it's also avoidable if you engage in the proper preparation.
Looking for a recommendation on the best PPE for winter weather? PIP® (Protective Industrial P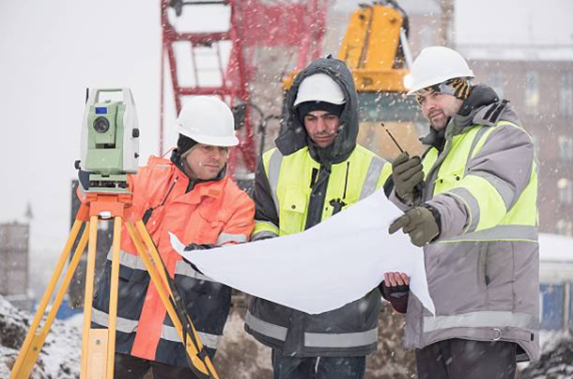 roducts) offers functional and transitional outerwear that feature built-in layering features in addition to thermal gloves and headwear that are designed to combat cold stress
Ripstop 3-in-1 Two-Tone Jackets
Versatile jacket is ideal for extreme changing weather conditions that offer workers the ability to remove layers as the weather changes throughout their shift.

Durable 150D Ripstop polyester outer shell delivers a lightweight feel with heavyweight protection

Double front storm flap with zipper closure and removable inner grid fleece jacket delivers additional insulation and efficiently wicks moisture away from the skin
Available here in +ANSI Class 1 Black style jacket and +ANSI Class 3 Hi-Viz Yellow & Hi-Viz Orange style jackets
Insulated G-Tek® Cut-Resistant Seamless Knit PolyKor® / Acrylic Grip Gloves
G-Tek® winter gloves feature a double-dipped latex MicroSurface grip that is ideal for wet, cold weather conditions and for applications where hand dexterity is required

ANSI Rated Cut-Protection
Available here in two styles: Palm coated +41-8014 G-Tek® PolyKor® ANSI A4 Gloves and the fully coated +41-8035 G-Tek® PolyKor® ANSI A5 Gloves
PIP® Thermal 3-in-1 EXO Balaclavas
PIP® Air Activated Heat Packs
Air activated hand warmers are designed to provide additional warmth inside gloves, pockets and headwear

Fast-activating heat packs reach full temperature in 2-5 minutes and generate more than 8 hours of warmth

Heating can be suspended at any time by resealing the inserts in an airtight container or bag
These air activated +hand warmers are available here in a 40-count display box
Boss® Therm™ Heated Vests
Boss® 300-HV100 Therm™ Heated Vest is a versatile, functional and fast heating solution intended to be worn as an inner layer or undergarment over a variety of clothing ranging from t-shirts to knitwear offering freedom of movement that's designed to eliminate the cold from the chest and back during frigid outdoor activities with one press of a button.
Lightweight, active fit one size fits all includes durable two-way locking velcro straps

Heating elements located on the chest and back, warming a large surface area to promote blood circulation, relief from muscle pain, enhance metabolism and improve immunity

LOW HEAT - 90° F, MEDIUM HEAT - 115° F, HIGH HEAT - 135° F.

Quick rechargeable 5V power bank provides 8+ hours of warmth on a single charge*

Machine washable; Heating elements are designed to endure 50+ washing cycles

Includes battery operated remote control and initial battery
+Order early and avoid stock outs
If you're interested in learning more about PIP's broad offering of industrial cold weather PPE that's specifically designed to prevent cold stress in a variety of applications, then you simply need to click the link and …
Orders. Questions. Volume Discounts.
+800-274-4637 | +716-668-4001 | Fax +716-668-4496 |

[email protected]
"We Want You to Return Home Safely Everyday"