Reshoring Disposable Nitrile Gloves
The temptation of going offshore for PPE supply is unfortunately still strong. While history will show that another pandemic is inevitable, the pandemic lessons we endured must never be forgotten!
---
When the pandemic landed on our shores, the country was beckoning for U.S. manufactured PPE specifically disposable nitrile gloves as the demand for single-use gloves skyrocketed generating significant shortages and price increase of more than 1000%.
The urgency of need with time constraints made it very difficult to find the proper and reliable hand protection as shortcuts led to loss of quality and faulty products put American lives at grave risk. The US International Trade Commission estimates that 80-90% of U.S. PPE demand pre-pandemic was filled by imports, largely from China, Malaysia, Indonesia, Thailand and other Asian countries. Relying so heavily on Asia for critical PPE led to a predictable scenario in the pandemic months that followed.
There are countless sad ending stories about pandemic PPE. Multiple Asian PPE suppliers were (and still are) banned to ship to the US for forced labor practices and other trade violations. Government and commercial organizations seeking to procure PPE for their frontline workers faced acute shortages, exponential price increases and an enhanced risk of ending up with inferior or counterfeit products. The worst may be a businessman who ordered $2 million worth of gloves from a Thailand based company and received re-used and dirty gloves. In total the counterfeit, defective and overpriced PPE contributed to the $674 million in estimated fraud losses due to COVID-19 scams as of January 2022.
Another pandemic wave could potentially leave healthcare organizations vulnerable to the crippling PPE supply chain breakdowns once again. Reshoring PPE or more specifically single-use gloves is the best solution to protecting essential workers while avoiding glove shortages and unreasonable price increases.
SHOWA®: A Glove Manufacturer Committed to the U.S.A.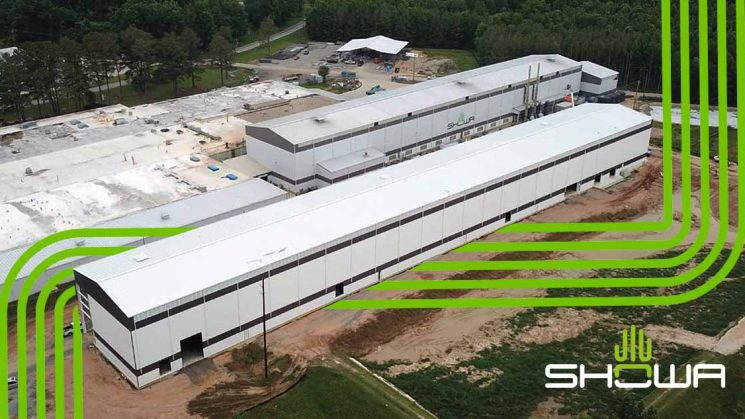 SHOWA® invented the world's first single-use nitrile glove linked to the AIDS pandemic and allergic reactions in the 1990's. Thanks to pre-pandemic plans, today they're currently the only manufacturer in the U.S. capable of producing FDA-approved domestically-sourced nitrile gloves manufactured end-to-end with American materials and equipment.
SHOWA® Supports "Buy American"
With a new factory and expansion in Fayette Alabama, SHOWA® has production capacity of 1.2 billion gloves per year, meeting front-line and all other domestic demand. The factory expansion will also create over 100 new jobs for USA workers. Similarly, there will be greater opportunity for our groundbreaking research and development.
REDUCE ENVIRONMENTAL IMPACT
The expansion of the Fayette site also includes an integrated biodegradable technology platform. Most recently, SHOWA® has received FDA 510(K) approval which means they will be the first to bring to market a GreenCircle® certified biodegradable medical-grade exam glove that features Eco Best Technology® that allows gloves to break down by 82% in just 386 days per ASTM D5526 test certification standard.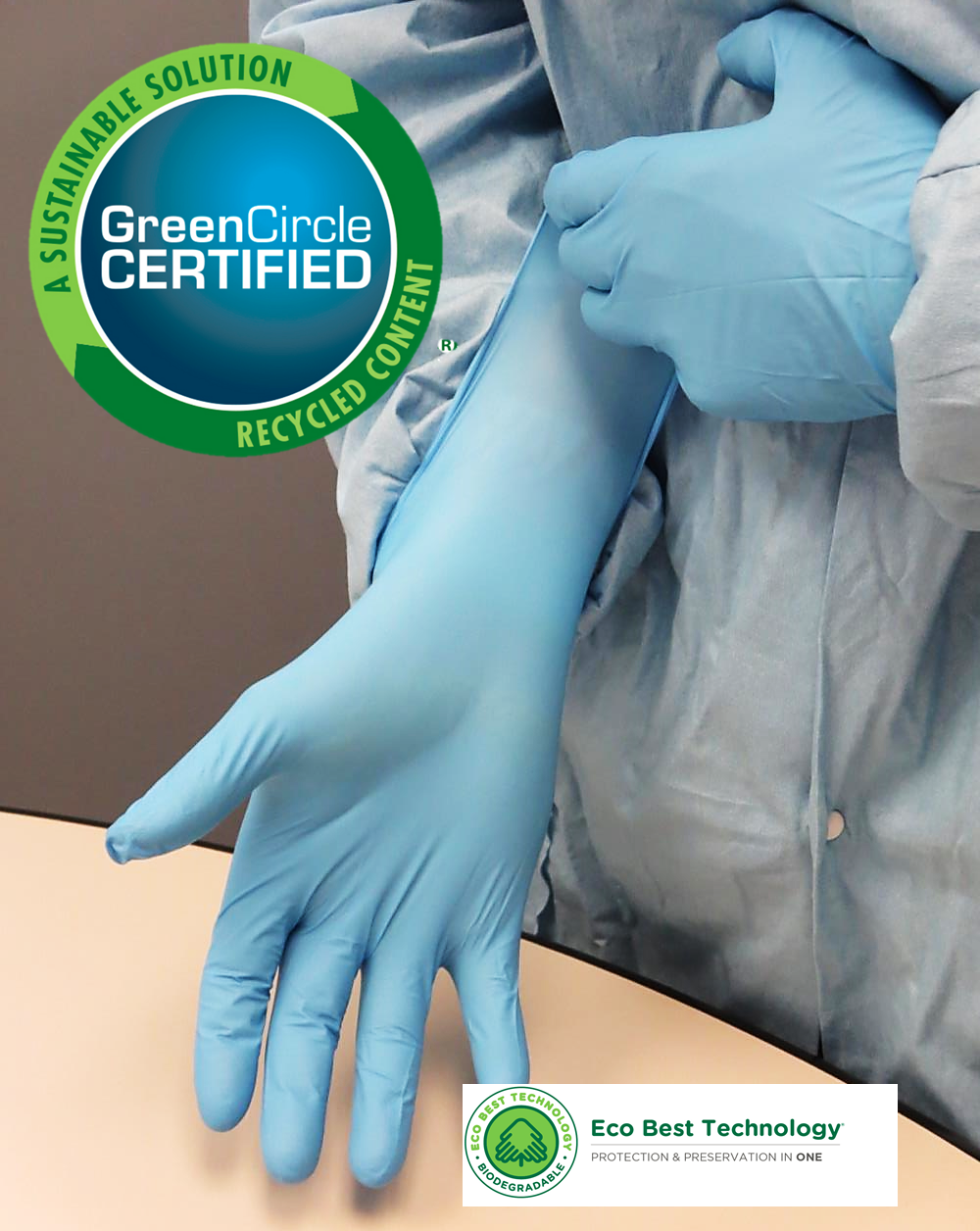 When manufacturers onshore their supply chains, the result is a more resilient supply of nitrile medical gloves. SHOWA® gloves support "Buy American" at a time when the U.S. needs to keep as many American manufacturing jobs at home as possible while also creating job and business growth opportunities.
More than 95% of COVID-19 gloves are currently manufactured in Asia (predominantly China, Malaysia, Indonesia, and Thailand). Less than 1% of all PPE is manufactured in North America overall. Foreign production and distribution disruptions from these countries (supply chain issues, quality of production, trade wars, etc.) are pressing concerns. U.S. frontline workers will need the support of domestic manufacturers to keep citizens safe and healthy. This is where SHOWA® can help.
NEVER FORGET
The pandemic lessons we endured must never be forgotten! Together we can rise to meet this unprecedented challenge if we focus now on fortifying our ability to respond to the pandemic and future outbreaks like it. But first it starts by producing and buying American essential personal protective equipment (PPE) such as single-use nitrile gloves!
Invest back into America - All you need to do now is tap the link and …
Monday - Friday 8:30am - 4:30pm EST
Call or Click
● Orders. ● Questions. ● Volume Discounts. ● Special Requests. ● Samples.
+800-274-4637 | +716-668-4001 | Fax +716-668-4496 | [email protected]
"We Want You to Return Home Safely Every Day"