Rid Those Grandma Made, Mall Bought Masks

and

Try Wearing These
These NEW Antibacterial, Fluid-Repellent Washable Masks feature 95% Filtration Efficiency. They're a Game Changer!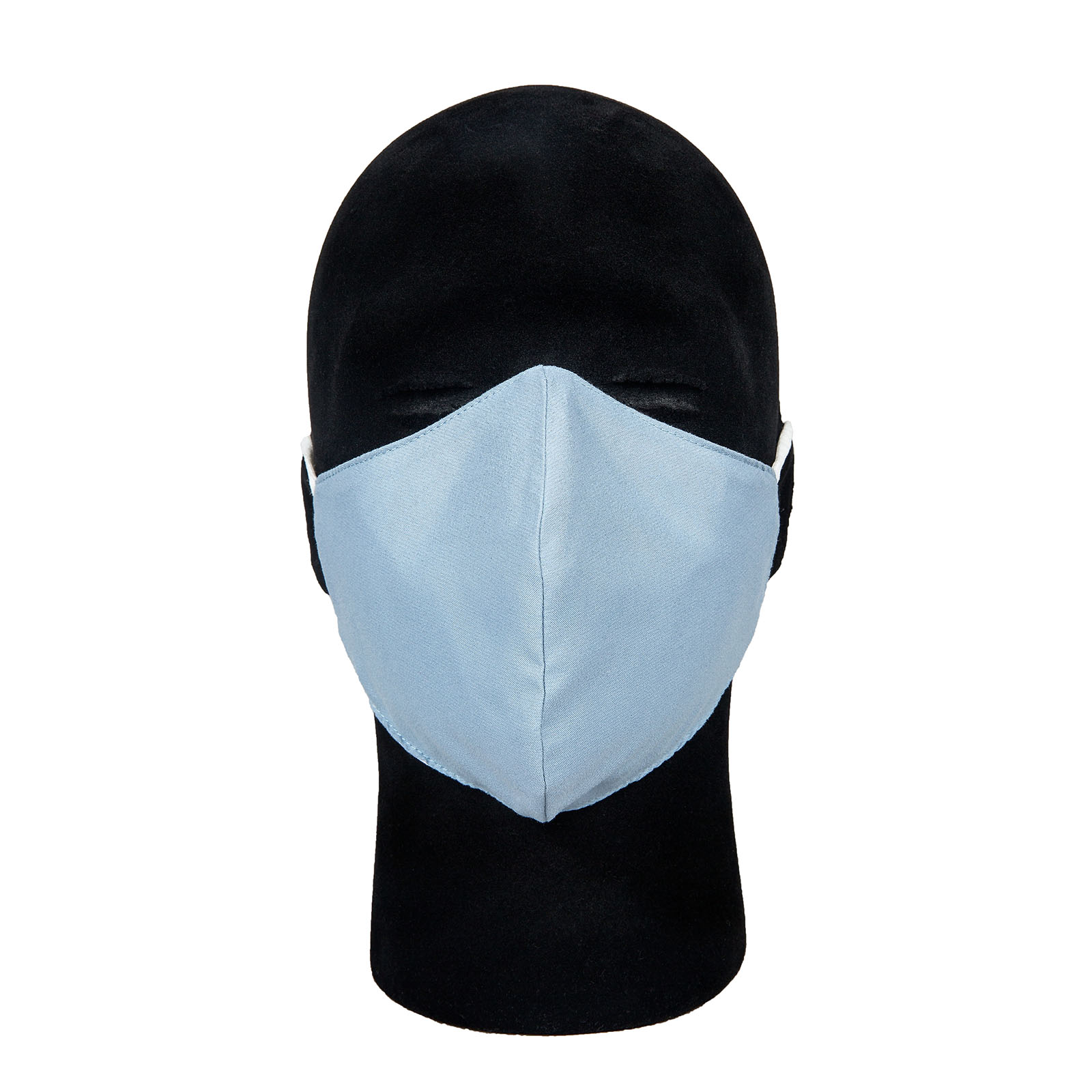 I was told that sewing machines were virtually antiquated but the pandemic has proven that wrong. From Disney® characters to professional sports teams, to camo prints and tie dyes, I've never seen so many cloth facial covers in so many designs. As I venture into the public, I find myself mask watching and it's blatantly apparent to me that hobbyists are passing time during the pandemic sewing cloth facial covers for family and friends.
CDC Guidelines
We now realize that to prevent the spread of disease, it's critical that individuals take the proper precautions to limit exposure by implementing safety measures to prevent the inhalation of unwanted particulates or infectious pathogens. According to the CDC, disposable masks and reusable face covers can help capture this objective.
A cloth face mask is typically made of common textiles, usually cotton or polyester. Rectangular in shape, they have loops that rest behind the ears designed to keep masks secured against the mouth and nose but do not have a nose band feature like disposable face masks.
Be Aware
When more effective masks are not available, cloth face covers or reusable type face masks are recommended by public health agencies for respiratory disease control in epidemic situations. They are worn to protect the wearer from cross-contaminating virus laden droplets transmitted by breath, coughs and sneezes. Many reusable face masks do not provide filtration for the respiratory tract nor will they prevent the strike-through of any droplets putting wearers at risk to an inhaled infection. They are not considered personal protective equipment (PPE) for the wearer as they typically have very low filter efficiency and do not pass any respiratory standards. There are no standards or regulation for self-made cloth face masks and should not to be used in place of NIOSH approved products.
New Protective Technologies
If you're looking to save money, suffering from "Maskne" or seeking a washable mask with protective technologies, we have something for you! Check out these washable protective face masks equipped with multiple state-of-the-art textile technologies.
95% Filtration Efficiency
Designed to help prevent the spread of the COVID-19 virus, these rugged antibacterial 3-layer masks* are constructed with lasting woven fabric and a filtering core. This filtering core is made of ePTFE nanometer membrane whose filtration efficiency is greater than 95% and provides protection from dust, gases, airborne particles and can be kept higher than that of medical surgical masks even after 20 washings.
Repels Droplets
These reusable protective masks repel droplets and other fluids, and will remain antibacterial even after 20 washings. Another nice feature is the contoured styling. Designed to fit virtually any size face, these masks are ergonomically designed to snug the contours of the nose, chin and cheek areas creating a good seal and comfortable fit.
Check Out These Features:
Three layers of construction

Water-repellent, Antibacterial Quick-dry fabric

ePTFE Naniporous Membrane - 95% filtration efficiency

Uses Nano Silver Ion to prevent growth of microorganisms on textile (first barrier against bacteria and viruses)

ePTFE Nanometer Membrane has excellent chemical resistance and aging performance

Excellent breathability

Bacterial killing rate is over 99.5% even after 20 washings

Water repellent performance lasts more than 50 washes

Soft ear-loops
ValuBran face mask covers are available in black, white, misty green, light blue and a 6-pack assorted pack that includes the above colors plus gray and tan. Ideal for athletics, schools, construction, transportation, food service/processing, manufacturing, landscaping and more! But don't take our word for it, tap the link and ...
Monday-Friday 8:30am – 4:30pm EST
+800-274-4637 | +716-668-4001 | Fax +716-668-4496 |

[email protected]
"We Want You to Return Home Safely Everyday"
*Not approved as medical PPE