End the Cuff Insanity with Our Innovative Disposable Thumbhole Sleeve Protectors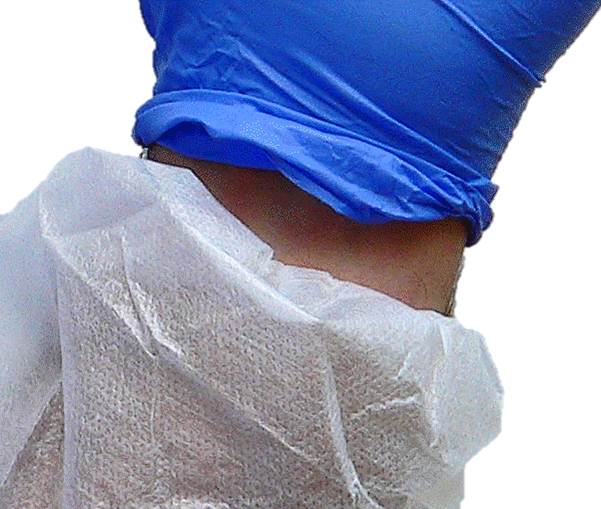 Single-use protective apparel such as sleeve protectors and disposable gloves are commonly worn in food processing, research laboratories, cleanrooms and pharmaceutical manufacturing. Simple to use and affordable, single-use PPE is implemented to create a protective barrier between the operator and the field to reduce potential cross-contamination.
Operators who wear single-use PPE often report that wearing protective equipment is burdensome to work in but there is another serious factor they encounter while on the job - exposure! As operators work, the cuffs of a glove and a garment often shift or come apart (see image) with work movements and this presents a bare skin hot spot.
Stop Messing with Your Cuffs
To reduce bare skin exposure, individuals often spend much time and energy tucking their protective sleeves underneath the glove when working. This is done to either reduce the potential for skin flakes or hair from contaminating the product, or to protect the skin from a hazardous substance. This movement becomes extremely dangerous when working with dirty gloves.
It has been reported to us that operators seeking to offset exposure are doing all types of crazy things from taping the wrist region to biting or cutting holes in edge of their garment sleeves. Simple to use and highly effective, our exclusive and innovative PE Coated Sleeve Protectors with Thumbholes puts an end to this nonsense.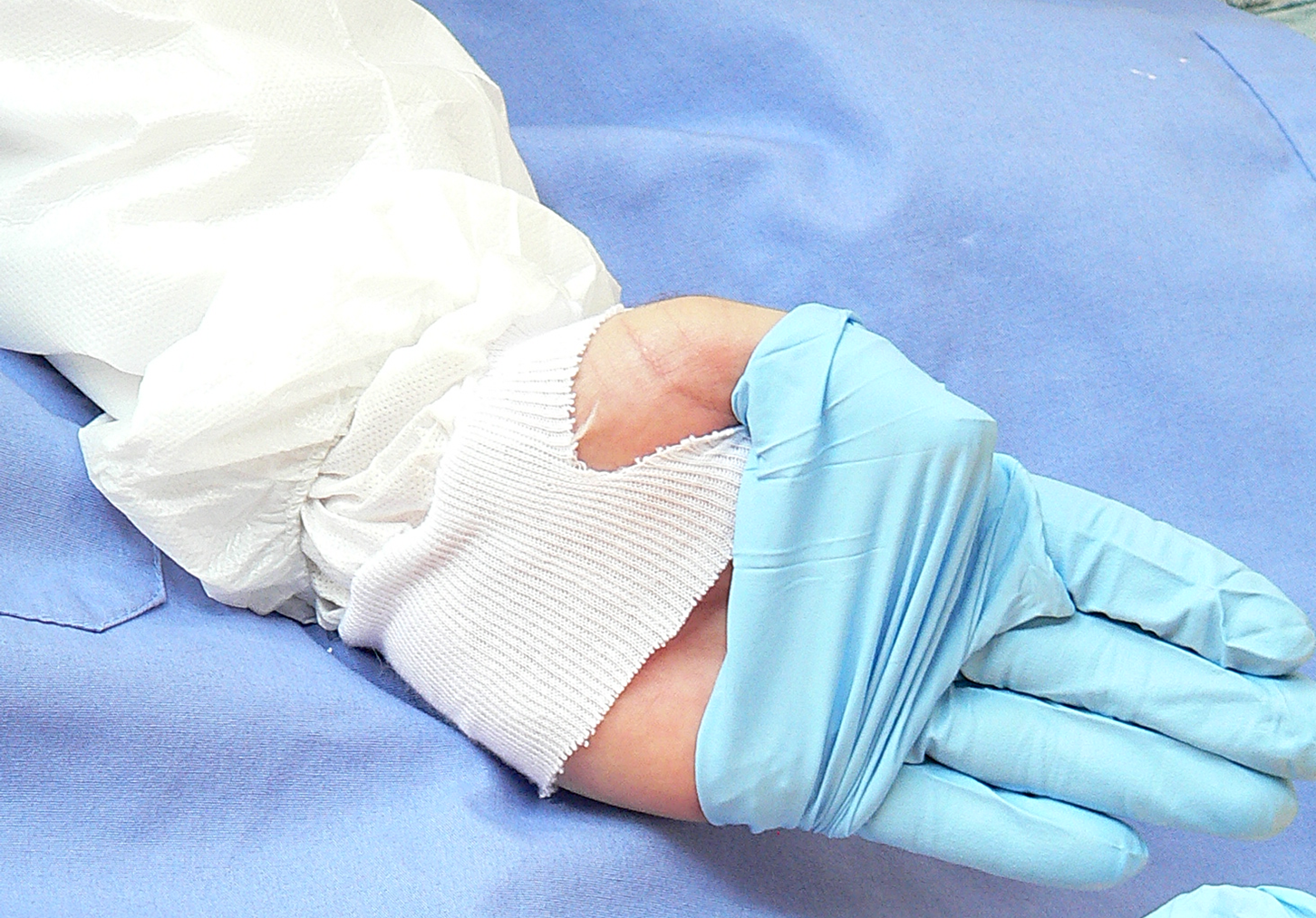 MDS disposable PE Coated Sleeve Protectors are made with an waterproof outer layer of polyethylene over a soft inner layer of polypropylene that protects against industrial fluids, body fluids, particles and chemicals.
Our 18-inch length PE Coated Sleeves are also constructed an with innovative knit ribbed cuffs that feature optional Thumb-Slits™. When these slits are engaged, the protective sleeve is secured under the glove.
Soft, absorbent, cool against the skin and easy to use, engaging these thumb restraints makes PPE layering and glove donning, much easier, faster and most importantly, helps prevent bare-skin wrist exposure!
Shop our exclusive PE Coated Sleeve Protectors when contamination or potential exposure is the concern! Far less expensive than Dupont Tyvek® arm covers and more effective, these coated sleeves are versatile, effective protection for moderate to high risk applications and will elevate safety compliance and productivity in the workplace!
Contact MDS for samples or to place an order. Not shown but also available as a special order are sleeves in constructed of SMS (Multi-Ply), Polypropylene and Microporous Laminate-contact us with your preferred fabric today!
Orders. Samples. Questions. Volume Discounts.
Monday-Friday 8:30am - 4:30 EST
+800-274-4637 | +716-668-4001 | [email protected] | MDSassociates.com
"We Want You to Return Home Safely Everyday"