Stay Comfortably Warm in Chilling Temperatures with

HeatPax™
When the temperature is supposed to drop, Techniche HeatPax™ Warming Technology can help prevent illness or more serious dangers from being outside in the cold like frostbite. Whether it's at a sporting event, hunting, camping, or working outdoors carrying these warmers can make all the difference by increasing your ability to comfortably work through the cold conditions.
Air Activated Heating Technology
Techniche HeatPax™ warmer packs are activated through the chemical reaction of the combination of iron, activated carbon, cellulose, vermiculite, water, and salt, when combined with oxygen. The HeatPax™ Warmers contain all of these chemicals inside of a casing in a container that prevents air from entering until unwrapped for use. In 10-15 minutes, you will have heat that can last up to 24 hours in the palm of your hand. These are offered in the form of hand warmers that last for 8+ hours, body warmers that last for 24+ hours, and toe warmers that last for 6+ hours! Cutting off the air supply to any of these warmers, by storing them in an airtight bag or container will stop them from producing heat at any given time and can be reactivated unless fully used.
Techniche Apparel Ensures Your Warmers Stay Where You Want Them and Are Ready for Bone-Chilling Temperatures. Ideal for Hunters, Tradesmen, Skiers, Snowmobilers and More!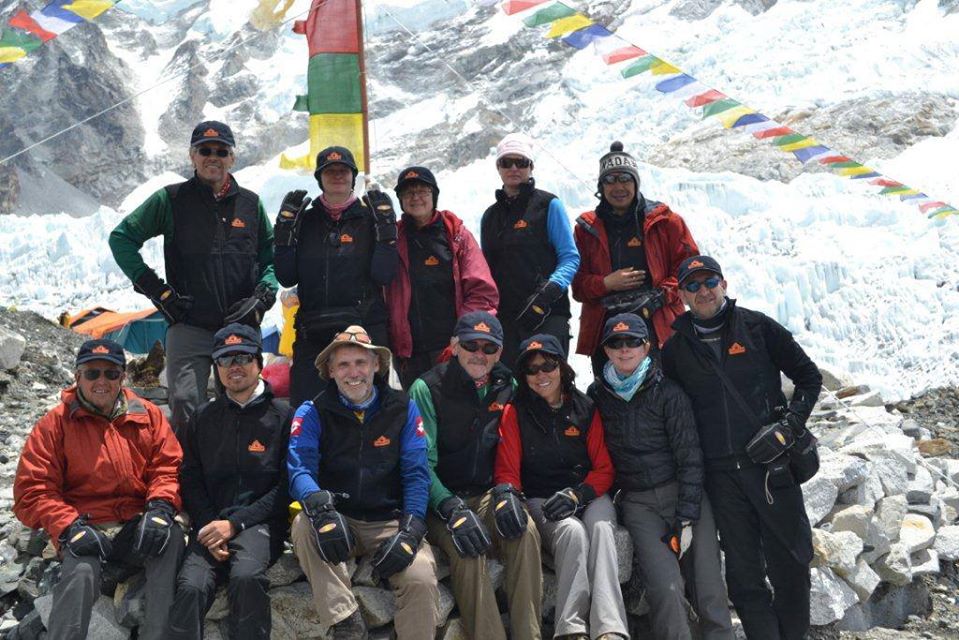 HeatPax™ Heating Jackets

each come with 8 of the Techniche HeatPax™ Body Warmers that each delivers heat for 24+ hours, and enough built in pockets to hold them all at once to maintain a comfortable temperature in the frigid weather. They have a high collar, zipper closure, zippered front pockets and an adjustable elastic cord at the bottom. Shop for

#5529 Techniche HeatPax™ Poly Fleece Heating Vests here

HeatPax™ Heating Vests come in 2 styles. The first is a black softshell top and your choice of Black, Khaki, or Blue poly-fleece bottom with each available in sizes S - 3XL. The second style is a Black softshell vest with poly-cotton elastic trim and available in sizes XS - 3XL. Shop for

#5529-S Techniche HeatPax™ Softshell Black Heating Vests here

HeatPax™ Heating Jackets come in a Black Softshell to help retain heat, with Black Poly-cotton elastic trim.

Shop for

#5590 Techniche HeatPax™ Heating Jackets here

HeatPax™ Gloves

come in 2 styles: Sport and Fleece. Both include pockets to hold activated HeatPax™ Hand Warmers while in use, and cuffs to keep the warmth in and the cold out. Both styles also come with one pair of HeatPax™ Hand Warmers that deliver comfortable heat for 8+ hours.
HeatPax™ Sport Gloves have a waterproof outer liner with a breathable interior liner to retain comfortability as well as traction grips on the palms, index fingers and thumbs. These also come with a dual pocket system meaning 2 options for customized placement of the HeatPax™ Hand Warmers and one pair of the Techniche Heat Pax™ Hand Warmers for your first use. Shop

#5535 Techniche HeatPax™ Sport Gloves here

HeatPax™ Fleece Gloves contain traction grips on the palms, index finger and thumbs, and is made of soft, durable 100% poly-fleece. Each glove has one pocket on the back of the hand to store the activated Techniche HeatPax™ Hand Warmers while in use. Shop

#5537 Techniche HeatPax™ Gloves here
TechNiche International strives to bring you the most current and up to date technologies in advanced Heating and
Cooling Apparel
while providing performance, safety and above all else comfort. Techniche Manufacturing also offers HeatPax™ products that
keep your dog warm
in extreme cold temperatures as well as battery operated heat through their
IonGear™ line
.
Stay warm and comfortable -just hit the button and...
Monday - Friday 8:30am - 4:30pm EST
Orders. Questions. Volume/Educational Discounts
+800.274.4637 | +716.668.4001 | [email protected] | Fax +716.668.4496