THE

MASK

AND

RESPIRATOR CIRCUS SHOW
We've all heard the phrase "Data has shown through the pandemic that masks work". Well folks, in case you didn't realize it, masks have always been an integral part of personal protection and in my opinion, our public health officials should have already known this. Why it took over a year into a pandemic to declare this is really beyound me. And lastly, those in charge should have also realized that cloth masks were not appropriate protection against anything let alone airborne viruses, but what do we know?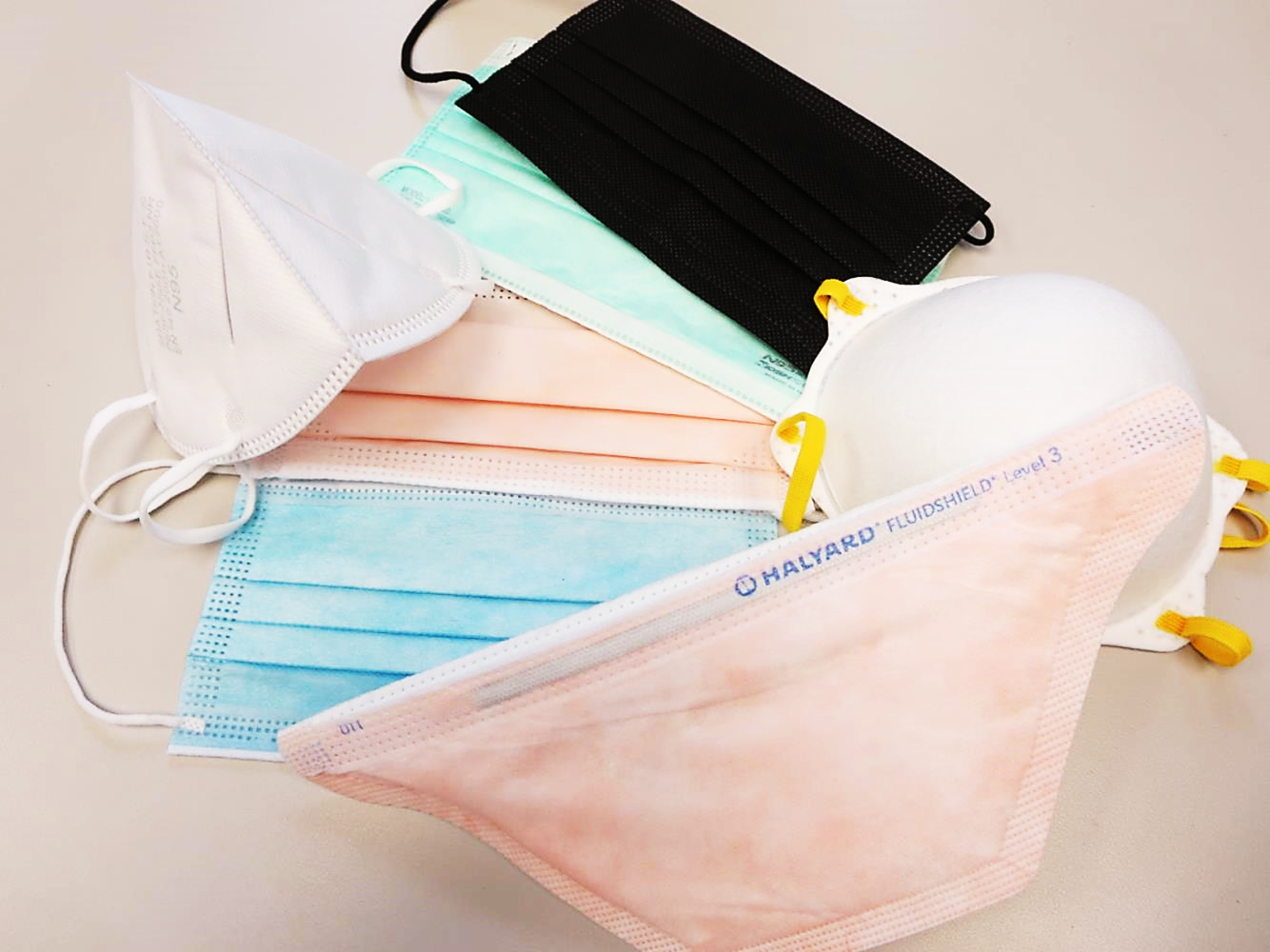 Assuming it is properly worn, the wearing of a face mask most certainly helps prevent the spread of viruses, especially those that cause Covid, SARS-CoV-2. Masks also help protect people with seasonal allergies. But there has been less guidance from public health officials on what kind of mask actually provide the best personal protection for our respiratory health.
THE MASK CIRCUS
During the early crazy days of the pandemic, the CDC (U.S. Centers for Diseases Control and Prevention) and the WHO (World Health Organization) urged the general public not to wear N95 respirators, a type of mask that is constructed from specialized fibers to protect the respiratory system from very fine airborne particulates called aerosols. They say that was done to help prevent further shortages of N95 masks for healthcare workers. During this time, these agencies also said there was little risk of aerosol transmission of SAR-CoV-2. They recommended cloth masks or homemade facial coverings to stop virus-carrying droplets even as it became clear that SARS-CoV-2 commonly spreads through aerosols.
Since then, there has been a rush of respiratory safety products made domestically and imported versions such as the Chinese-made KN95s. They have been widely available and relatively affordable for several months and provide better breathing protection than a cloth or surgical mask for sure. Yet it wasn't until September 2021 that the CDC finally updated its mask guidance to tell the public they could wear N95s and other medical-grade masks now that they are in sufficient supply.
Still however, the CDC continues to stress that N95s should be prioritized for essential workers who need protection from covid-19 and that cloth masks are an acceptable option for masking. The agency announced back in May 2021 that the supplies of approved respirator masks had increased significantly yet they have no excuse as to why it took five months to update its guidance.
END THE MASK CONFUSION | SHOP MDS
A year ago there were concerns over PPE shortages for healthcare workers. We were even being told to make our own masks, and that any mask is better than no mask. But given what scientists know now, especially with the highly transmissible Delta and Omicron variant spreading and people spending more time indoors, shouldn't the CDC be recommending high-performance masks for everyone?
If you're looking for high-performing respiratory products that you can rely on to protect your health and well-being, we have something for everyone. From ASTM Rated Masks to MRI safe masks, from NIOSH approved Level 3 surgical "duck bill" respirators to American made custom imprintable flat-folded N95 respirator masks to masks with Magic Arches® and Postive Facial Lock®, we only sell quality made, respiratory protection. End the confusion and get protected. All you need to do is tap the link and…
OR
Monday - Friday 8:30am - 4:30pm EST
Questions. Samples. Special Requests. Volume Discounts.
Call or Click Today
Toll-Free +800-274-4637 | +716-668-4001 |

[email protected]
"We Want You to Return Home Every Day™