What's Your Grip? | TraffiGlove® Glove Coating Technologies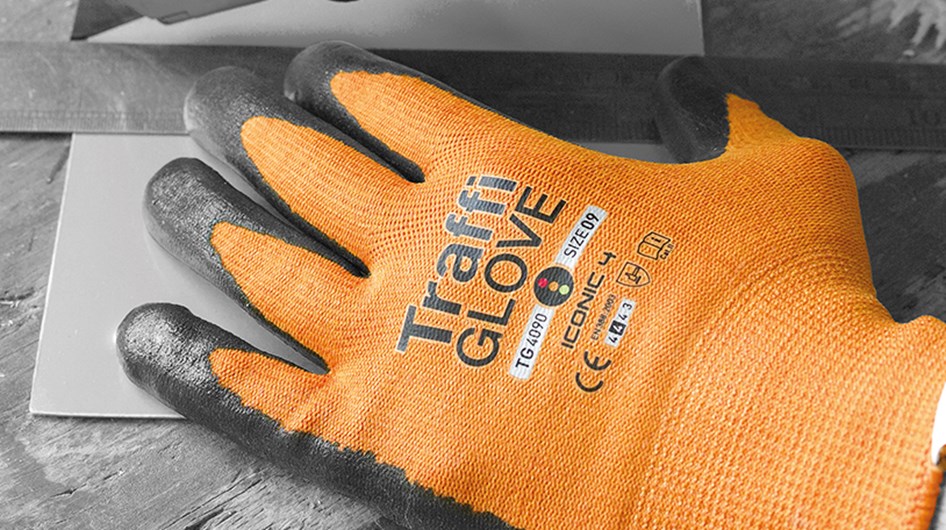 What good is a cut resistant glove if you can't properly grip items right? Selecting the proper cut protection or work safety glove for the task is difficult enough and understanding the properties of different glove coatings is a large part of this.
To keep safety gloves at the forefront of innovation, TraffiGlove® has incorporated new and proven nanotechnologies into the coatings of all their traffic knitted glove styles – giving wearers the best possible combination in hand protection and aggressive gripping power.
Nano tech breakthroughs in glove coatings has put TraffiGlove® at the forefront of this innovative trend. According to Jon Clarkson, Technical and Innovative Director, TraffiGlove® is striving to take the best features of individual polymers and combine them with the best other polymers to create a super polymer.
TraffiGlove® Coating Technologies
X-DURA Glove Coating
This is an advanced grip coating technology that provides outstanding durability, dexterity and ensures gloves last even longer. X-Dura technology is featured in TraffiGlove's polyurethane (PU), nitrile and latex coatings.
MICRODEX Glove Coating
A ground-breaking patented coating technology engineered with a durable microfoam nitrile blend polymer coating and offers extreme flexibility, grip and durability with its unique texture. Highly touch sensitive it provides wearers with a fantastic grip and dexterity in dry, wet and oily conditions.
LIQUIDEX Glove Coating
LiquiDex coating technology provides a lightweight, flexible barrier against various liquids including water, oils and many chemicals. Gloves that benefit from this technology have a high degree of comfort and superb grip in dry, wet and oily environments.
COHESION Glove Coating
A multi-compound coating with outstanding grip and dexterity, Cohesion coating is deal for use in the glass manufacturing, solor panels, window handling, metal work and automotive industry. There are two Cohesion glove coatings:
Cohesion Carbon (black coating) provides high abrasion oil and water resistance, whilst the high tenacity polymer increases abrasion resistance.
Cohesion Crystal (transparent coating) offers resistance to 170 degree hot melt and sealants, plus the low tack build up on the coating allows repeated application without tack transfer.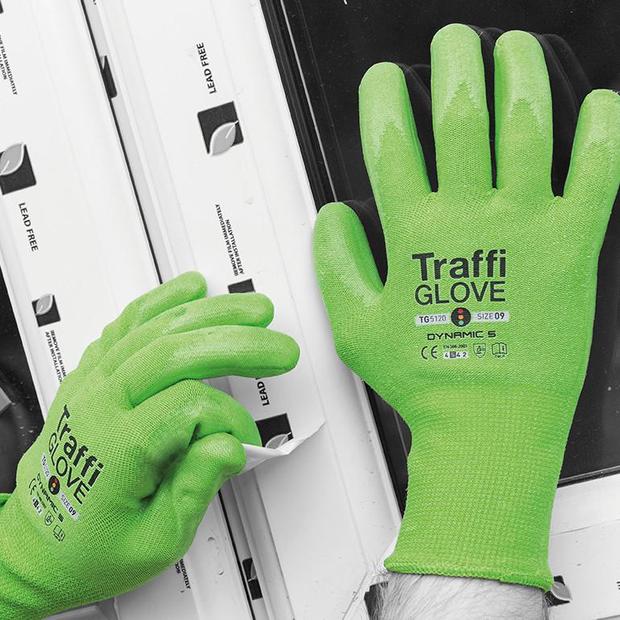 Traditional Glove Coatings
There are three common coating materials used for seamless knit gloves: polyurethane, nitrile and latex. Let us explore these.
Polyurethane (PU) Polyurethane is perhaps seen as the ideal choice of coating for cut-resistant gloves. This is due to its typically soft and stretchy properties, as well as having good puncture and abrasion resistance without being bulky or reducing touch sensitivity and grip. PU is a very resilient, durable and flexible polymer. These characteristics make it an excellent general purpose, multi-industry coating that works particularly well for light manufacturing and small part assembly type operations.
Latex Latex has very high elasticity and outstanding grip compared to other glove materials, especially when it has been processed to form a crinkled surface. Crinkle surface styles offer great grip, cut/tear resilience, and are often used in handling rough wood, boxes, cut stone, scrap metal, and concrete block. Latex also has good durability and strength, and is able to withstand extreme temperature. However, the soluble protein content levels found in some latex coated gloves can cause allergic reactions for wearers who suffer from latex allergies.
Nitrile Nitrile coated gloves offer excellent puncture and tear resistance and performs well in a range of temperatures between 28°F and 300°F. The superior strength of nitrile rubber makes it more resistant to chemicals, oils and acid than natural rubber. Foamed nitrile gives the coating a sponge-like property, great for when in contact with smooth, oily surfaces. In effect, any surface oil is soaked up and displaced, meaning grip can be significantly improved. Flat nitrile coatings provide a high level of oil and water resistance. Additionally, they offer good grip in dry conditions and solid durability with minimal micron thickness. Flat nitrile is also often combined as a knuckle or wrist dip first coat under a foam palm coating to provide a highly durable oil and water penetration resistant coating.
Overall, nitrile is a great coating to provide protection against abrasion, punctures, cuts and snags, along with chemicals, oils, greases, and fats. This makes it an excellent choice for use in abrasive material handling, building construction, small parts assembly, metal fabricating, oil and petrochemical refining, and automotive and battery manufacturing.
---
MAXIMIZE YOUR SAFETY
Eliminate Glove Selection Confusion & Raise Safety Awareness
Traffi glove itself maintains manufacturing partnerships,with lab technicians constantly developing compoundsand ongoing assessments of the coatings as it seeks to continually innovate and develop new ranges. By incorporating new, innovative technologies into TraffiGlove® color-coded Traffi traffic light visual safety awareness system in glove coatings, TraffiGlove® has developed a leading range of safety gloves to keep operators safe on the job. Now all you have do is find your favorite combination ...
See the Difference
TrafficGlove® : Where Hand Safety is Headed!
To find out more about these coatings and technologies, and which gloves will give you the best protection in the workplace, please contact us today!
Orders. Questions. Volume Qoutes
Monday - Friday 8:30am - 4:30pm EST
Toll-Free +800-274-4637 | +716-668-4001 | [email protected]