Recreational Winter Gloves
If you ask the average person, you'll get mixed opinions on the winter season.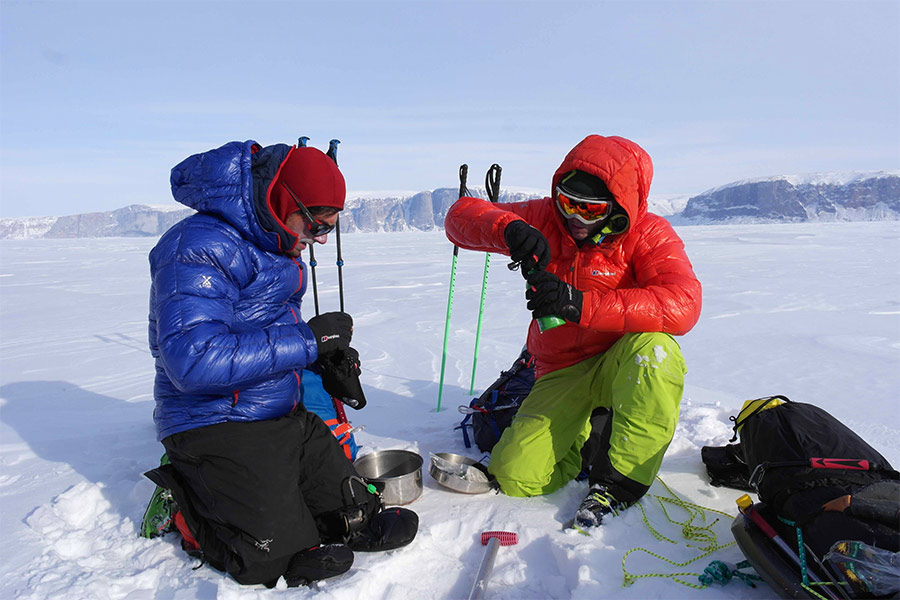 Half of them will say they prefer summer and the heat, while the other half will say bring it on. Bring on the cold and the snow and the freezing temperatures. Many of these winter enthusiasts have something in common - they're sports enthusiasts as well, particularly winter sports such as snowmobiling or skiing.
A good pair of winter gloves can mean the difference between enjoying the day or not. Not available in stores, these serious winter gloves will keep your hands warm and dry so you can enjoy your favorite outdoor activity in comfort.
When you do enjoy participating in winter sports and activities, it's important to know how to keep warm, especially your hands because remember - warm hands are happy hands. There are a few things to keep in mind while selecting hand protection, described below.
+ Dexterity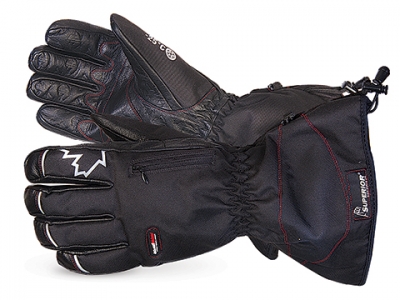 Many gloves provide warmth, but it's rare to find a glove that doesn't compromise dexterity while doing so. Most snowmobile enthusiasts, in fact 95%, prefer gloves. This is due to the constricting nature of mittens for movement that users need to do most outdoor activities. This SNOW385 Superior® SnowForce™ Deluxe Glove is specifically designed with cold arctic winters in mind. The buffalo leather forchette glove style pattern makes this glove form fitting and dexterous to the finger tip. Elasticized wrists ensure a snug fit to keep the elements out, and all seams are fully welted for durability. The extra-wide, nylon, gauntlet cuffs fit over parka sleeves, with straps for tightening and adjusting, and a loop at the end of the cuff for hanging gloves when drying or storing. Available in sizes M - 2XL.
+ Material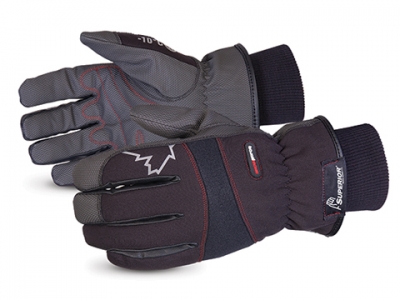 Winter Sports Gloves can be made out of leather or rugged fabric. The most important thing for warmth is that they are waterproof, and that the insulation and construction is designed for snowmobiling. These SNOWPU Superior® SnowForce™ Gloves utilize the very best aspects of leather alternatives, for a fit and function far better than the real thing; the tough, synthetic polyurethane palms offer more dexterity and better performance than natural leather, especially in wet conditions. Gloves are incredibly lightweight and feature elastic backs for a non-bulky, contoured fit while keeping hands cool and comfortable. Fully Thinsulate™ lined for warmth up to -10° C / 14° F without bulk, and won't absorb liquids. Available in sizes M - 2XL.
+ Waterproof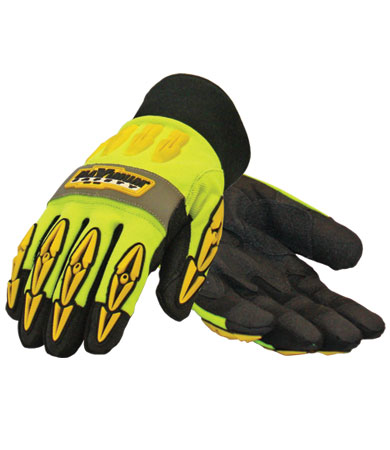 Hands have to stay dry to stay warm. Sealed seams and a high quality waterproof liner sewn in between the shell and the interior of the glove are things to look for. Better waterproof systems also breathe, meaning they keep water out, and keep perspiration away from your skin. The [87-1204070] PIP® Maximum Safety Mad Max™ Glove features a HIPORA® liner that is waterproof, windproof and breathable all at the same time and will keep hands dry and comfortable. Foam padded knuckles provide for added protection, and the 3M™ Thinsulate™ lining provides superior insulation without the bulk of fleece. Reinforced thumb crotch for extended glove life, enhanced comfort, increased abrasion resistance and added durability in a high-wear area. Available in sizes M - 3XL.
+ Insulation
The other factor, when it comes to warmth, is how gloves are constructed. Warm gloves keep body heat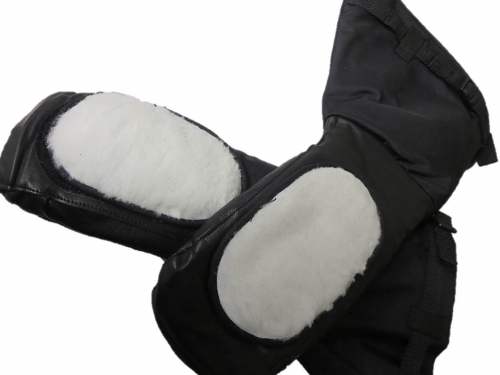 close to your hand, in very specific places. Instead of just a certain gram weight of insulating material like Thinsulate®, gloves should be designed with more insulation at the back of the hand, less on the palm, more at the finger tips, better layering to trap air, etc. It's not simply the weight of the insulation, but the overall construction that matters most. Superior® is so confident in their SNOWD200L Superior® SnowForce™ Deluxe Winter Mitt that they guarantee it will be the warmest mitt you've ever experienced. The extra-wide, double-layer nylon gauntlet cuff is made of a soft nylon and the thick pile in the removable cheek wiper is kind to your skin in sub-zero temperatures. Overall mitt length is 17" to fit over parka sleeves, with straps for tightening and adjusting, and a loop at the end of the gauntlet cuff for hanging gloves when drying or storing. Perfect for the ski slopes or snowmobiles! One size.
++ 2018 Product Update
SNOW322L SnowForce™ Extreme Cold 3-Finger Winter Mitts offer two levels for temperature protection thanks to the two openings at the cuff. The first opening is perfect for dexterity and warmth rated for -4°F while the second opening is designed for extreme cold conditions of -58°F. These SnowForce™ Winter Mitts feature a Porelle™ waterproof insert that locks out water and wind but is still breathable to eliminate sweat build up. An adjustable strap on the back of the glove and elasticized wrist for tightening allows an optimal fit while sealing in warmth. The unique claw pattern keeps fingers together for warmth but improves range-of-motion compared to standard mitts or trigger-finger mitts. Features a built-in goggle wiper on side of index finger.
Monday- Friday 8:30am t0 4:30pm EST
+800.274.4637 | +716.668.4001 | [email protected] | Fax +716.668.4496 | MDSassociates.com
---
View all Cold Weather Gloves | View all Superior Gloves | View all PIP® Gloves