MDS Associates Launches Eco-Website Dedicated to Sustainable Consumables
A New Website Highlights Sustainable Professional Everyday Products to Reduce Micro-Plastic, Carbon Footprint & Landfill. +You Can Visit eco-MDSassociates.com here.
Today businesses and consumers can easily do their part to reduce their carbon footprin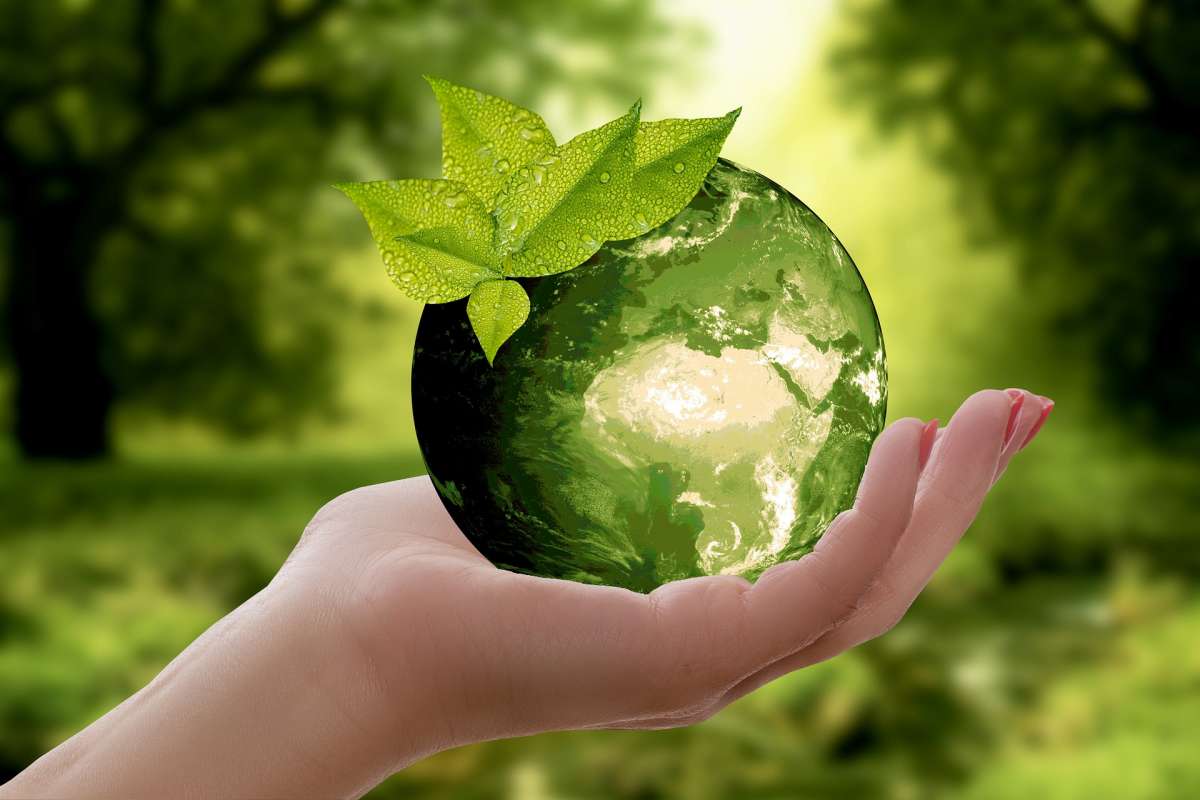 t, reliance on fossil fuel based resources and micro-plastic pollution. A new ERA in sustainability shopping has finally arrived and it has ushered new product innovations that perform like conventional counterparts without busting budgets!
E-COM SHOPPING
The MDS crew has been working hard behind the scenes and is excited to announce the launch of eco-mdsassociates.com - a first of its kind shopping website dedicated to certified sustainable products that protect life, Earth and community!
THE VISION
Over the years, MDS Associates was listening. When customers explained how they struggled with guilt over the disposal of hard to recycle and oxo-degradable products as part of their Corporate Social Responsibility environmental sustainability initiatives, they took note.
ECO-PARTNERS
MDS Associates has always understood the importance of reducing waste, not only as a means of reducing costs, but also as a way of reducing environmental impact and has been diligently working with vendors to bring you cutting-edge products that reduce pollution, consumption of natural resources, carbon footprints and eliminate single-use plastic from global supply chains.
NEW ECO-INNOVATIONS
PRODUCTS THAT PROTECT LIFE, EARTH & COMMUNITY
Be sure to spend some time and visit https://eco-mdsassociates.com. Here you can view certified biodgradable, compostable or bio-based everyday consumable supplies that make it easier to capture sustainability goals, impress guests, maximize branding or gain additional LEED® credits without busting budgets or sacrificing performance.
Shop for the newest Eco-innovations such as carbon neutral work gloves, plastic-free biodegradable desiccants and all-natural wheat straws. Also available are new bio-based rPET yarns that utilize discarded water bottles in the construction of ANSI compliant high-visibility work wear, work gloves and protective sleeves. Replacing petroleum based plastic substrates are innovative plant-based plastic-free resins and its revolutionizing retail shopping, to-go food operations and outdoor catering services. Special additives are being added to single-use nitrile glove formulations that allow latex-free gloves to breakdown in landfill in as little as 386 days resulting in healthy soil.
Shopping Categories

ECO Personal Safety:

shop for personal protective gear that includes single-use nitrile gloves, cut-resistant, general duty, chemical resistant and carbon neutral industrial work gloves, as well as hi-viz work wear and knitted sleeve protectors.

ECO Contamination Control:

shop for biodegradable Kraft moisture absorber packets (desiccants) for your active packaging operations and compostable bedside medical fiber containers that prevent cross-contamination while providing a dignified experience for patients and healthcare workers.

ECO Consumables:

shop here biodegradable clinical care supplies, compostable food service packaging and catering disposables made plant-based PLA, bagasse or post-consumer content. Industrial packaging products include consumer thank you shopping bags, zip lock bags, resealable tape and seal bags,

ECO Miscellaneous:

shop here for janitorial and maintenance supplies such as wholesale compostable trash can liners, doggy bag refills and biodegradable ice and snow melt.
THE DATA
In December 2019, First Insight (a world leader in predictive analytics) surveyed consumers in the U.S. on how sustainable practices are impacting their shopping habits and purchase decisions. The results showed the growing expectation for sustainable goods, as the current generation makes purchases dependent on the environmental ethics of how a product is manufactured and packaged. If you haven't considered converting to healthier products for the planet, you should, or it can hurt your brand and business!
Consider replacing single-use plastics with sustainable products that perform like their conventional counterparts but are much healthier for the planet. We encourage you to visit our new Eco-site to learn about the difference eco-friendly products can make and how you convert to products that are better for life, earth and community. Use the coupon code FREEGIFT2023 to receive a free, eco-friendly gift with order today!
Orders. Questions. Volume Discounts. Special Requests.
Call or Click Today
Monday - Friday 8:30am - 4:30 EST
+800-274-4637 | +716-668-4001 | Fax +716-668-4496 | [email protected]
"We Want You to Return Home Safely Every Day"