ABOUT
MDS

Associates ...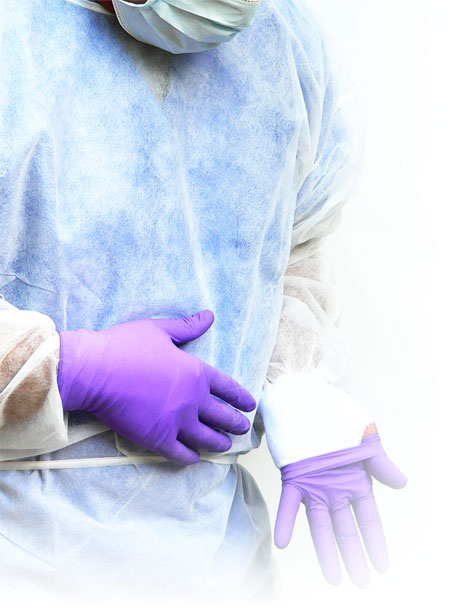 Incorporated in 1986, MDS Associates originally offered personal protective supplies to the healthcare industry well before there were OSHA regulations mandating the use of protective apparel (PPE). During this time, a new and feared infectious virus known as HIV helped shape our family business today. As the healthcare markets became compliant, MDS grew its product mix to incorporate a complete line of consumables that eventually branched out to similar industries. As our customers gained confidence in our service, we were asked to furnish additional products. Today, our product mix is a reflection of our unique customers ... we've built our company around our customers' businesses and individual needs....one-at-a-time.
Products/Markets
MDS distributes high-performing, innovative and competitively priced branded, off-brand and private label consumable, disposable/single-use products, solutions for infection control and prevention, moisture control. We specialize in OSHA mandated personal safety supplies consumed in the pharmaceutical, life sciences, nuclear services, critical/clean room, industrial safety, manufacturing, food processing, tattoo/piercing, laboratory, research, healthcare, spa and dental medicine markets.
MDS is very proud to announce a full line of plant-based PLA compostable food packaging, biodegradable hand protection and a growing line of American Made P.P.E. supplies.
The "
716

" Corridor - A Buffalo NY Business

Located just outside of Buffalo, NY MDS is here to serve all of our customers. For our locals we offer the convenience of "cash and carry" or will call service. If you are trying to save on freight and shipping charges just let us know, and when we have your order ready you can stop by our warehouse and pick it up.

We make it our highest priority to provide innovative and reliable personal protective supplies to our customers in the easiest ways possible and strive for reorders and relationships. We are advocates for our customers and conduct our business with their best interests in mind. To learn more about how our business can help supply your needs please check out our Buffalo Business page.

If there is ever anything you can't find on our website, give our customer service representatives a call and we will find it for you.

Recently, the company is excited to announce many new product offerings that include Earth-Friendly items such as biodegradable single-use gloves, compostable food packaging and Real Wheat Straw stirring straws. MDS has added and grown from relationships with suppliers such as Superior Glove®, PIP® (Protective Industrial Products), Keystone®, TIDI Products®, Vegware®, Supermax Aurelia®, Dynarex®, SHOWA®, Graham Medical®, Alpha ProTech®, Halyard® and Plasdent.

*MDS Associates, Inc. is a Certified W.B.E.

In Loving Memory Marianne Stec, Founder 12-07-2010
We're Here to Help. Call MDS for Live,
Fast Technical Support - +800-274-4637
From a box to a truckload, we're here to help. We operate our distribution warehouse 5 days a week, every week of the year. We offer support to customers Monday through Friday, 8:30 am - 4:30 pm Eastern Standard Time (closed major holidays). Call us for product questions, volume discounts, special requests, shipping requests, to place orders or for products not listed.