Prevent Spills with these Leak-Resistant Specimen Containers
As with any type of laboratory, there are certain criteria that need to be met for proper collection and transportation of specimens or samples. This will ensure proper stability of the specimen and more accurate test results. Constructed of stro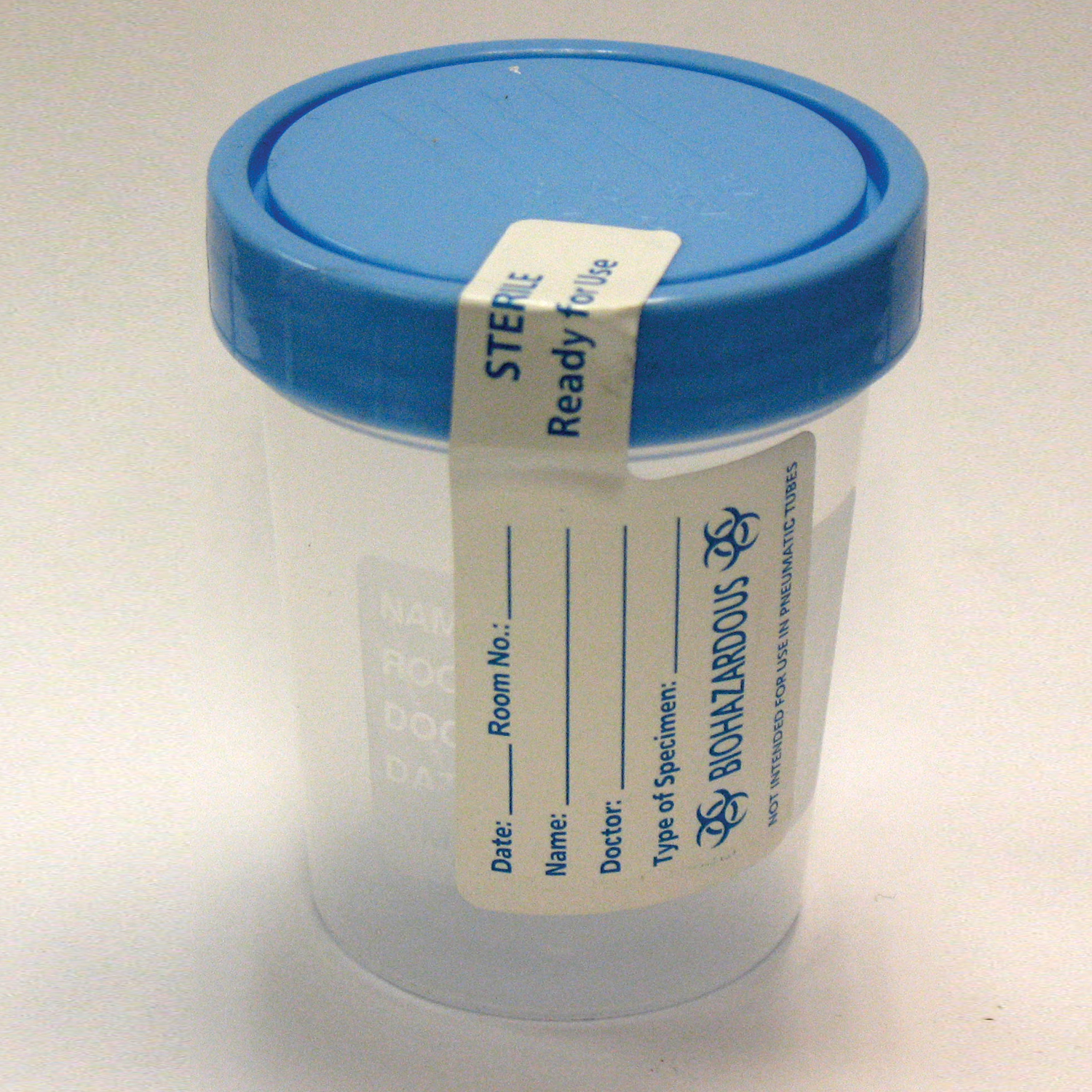 ng flexible polypropylene, these translucent containers with blue screw-on lids are perfect for single-use specimen sample collections as well as single-use biological collection.
Chemically resistant and shatterproof, these Specimen Containers are supplied with a leak-proof screw cap, particularly important when transporting or shipping hazardous material. Ideal for the transport and storage, these specimen containers feature labels for writing important information such as the date and names of the patient, doctor or product sampled.
Molded graduations in ounces and milliliters, with a capacity of 4 ounces the non-sterile specimen containers come packaged 25 per poly sleeve and are uniquely stackable making them easy to store while sterile containers are individually wrapped. The blue screw lid opens and closes with one smooth movement, which minimizes the usage of the operator's hand and lower arm area, reducing the stresses that lead to carpal tunnel syndrome.
These latex-free specimen containers from Dynarex® Corporation are ideal for use in acute care settings, environmental sampling, compounding, quality control, research and development as well as medical offices, extended care facilities and home.
They can be used to store, transport or collect paints, stains, oil, gas, dirt, hunting/fishing items, bait, sand, most liquids, small parts, urine, stool collections, powders, sputum, particulate samples and also for use with formalin and fixative fills. Punch a few holes through the lid and use to temporally transport insects, small reptiles and more safely.
Questions. Orders. Volume Discounts.
Call or Click
Monday – Friday 8:30 – 4:30 Eastern Time
+800.274.4637 | +716.668.4001 | [email protected]