Storage Containers for Patient Retainers, Dentures, Mouth Guards & more
Patients who wear orthodontic retainers often remove them when eating, swimming or when brushing their teeth. A disadvantage to removable retainers is they can become dirty, lost or tossed in the garbage when left on paper towels or napkins while eating. Damage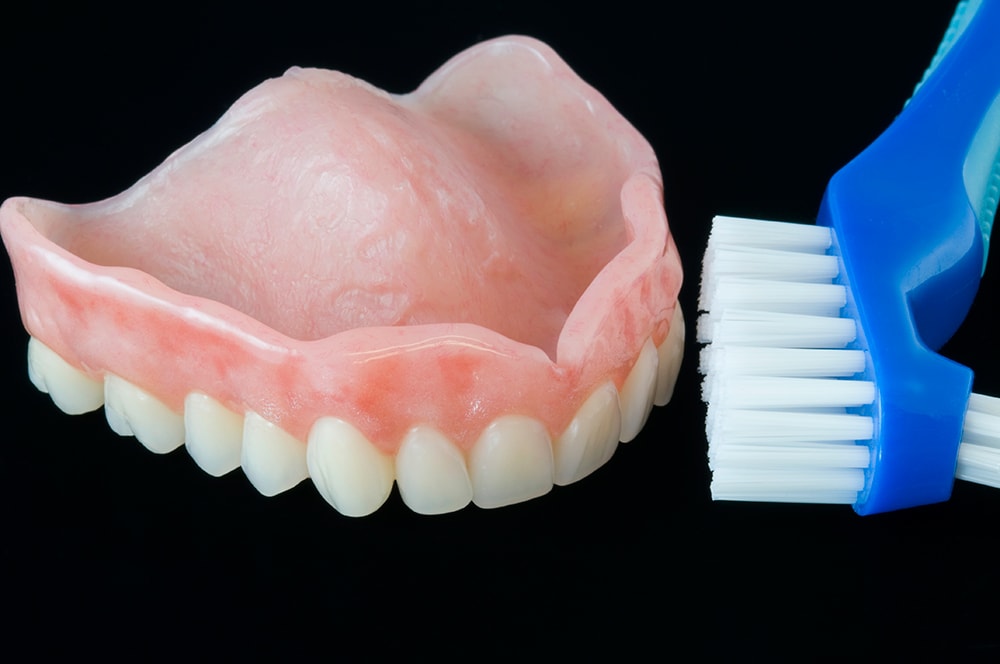 can result if a dental appliance is exposed to direct sun or high heat. Patients who wear dentures are required to keep them moist to keep their shape and to prevent them from drying out. They also need to be cleaned daily and soaked overnight. Handling wet dentures can be tricky and requires the utmost care because dropping them in the sink or on the counter can crack or compromise its strength and this cost big money to repair. It is also very important not to leave any item worn in the mouth lying around the house because pets will chew and destroy them.
Most orthodontists and general dentists charge a few hundred dollars to replace retainers while dentures can cost thousands, so people with removable retainers and dentures should find a safe way to store them. Available through your dental provider are patient travel kits, patient dental appliance boxes, denture carebath cases and patient denture boxes -simply ask for one!
Dental Patient Cases | Two Purposes in One
Dental storage containers become very important in the longevity of patient retainers, mouth guards, night guards, snore guards, partials and dentures. Strong, durable and lightweight, these hinged plastic cases snap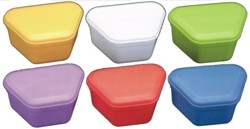 shut and enable the wearer to protect their investment against chips, cracks, disfigurement and the elements when not in use. A sealed container also provides a clean environment free of dust, insects, contaminates and can be used with an approved cleaner or with water to double up as a soaking container. Perfect for home, travel or the duffel bag, they will protect your investment for years. Available in a variety of colors, profiles and styles, we offer inexpensive individual patient appliance and denture boxes for Orthodontists and General Dentists.
Denture Soaking Containers
Patients are encouraged to maintain proper care for their dentures and visit their dental provider for regular cleanings and exams. During the appointment, the dental staff will remove dentures to clean an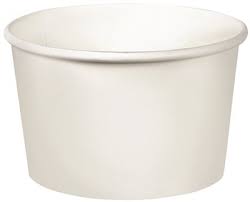 d often place the prosthesis into a soaking container of some type. Plastic trays can be used but these need to be sterilized after each use and foam and petroleum based containers are not environmentally friendly. Available for private practices, dental clinics and teaching universities are 6-ounce, 8-ounce, 12-ounce paper denture soak containers. These cups are perfect for denture baths - a unique coating will provide long lasting leak resistance, superior insulation and best of all, offered at a low per unit cost.
Show your patients you care about their health and investment. Before they leave, hand them a protective denture container or patient appliance box today!
---
Call MDS at +800-274-4637/+716-668-4001 or email us at [email protected] for volume discounts or a sample today or visit MDSassociates.com today!