When It's About Grip, Fingerprints & Adhesives
Try Dexterity® S13NSI "Spidey" Gloves
Many of us are familiar with the fictional superhero created by the late great writer-editor Stan Lee and writer-artist Steve Ditko known as Spider-Man. Spider-Man is the alias of Peter Parker who acquired spider-related abilities after a bite from a radioactive spider; these include clinging to surfaces, shooting spider-webs from wrist-mounted devices and detecting danger with his "spider-sense".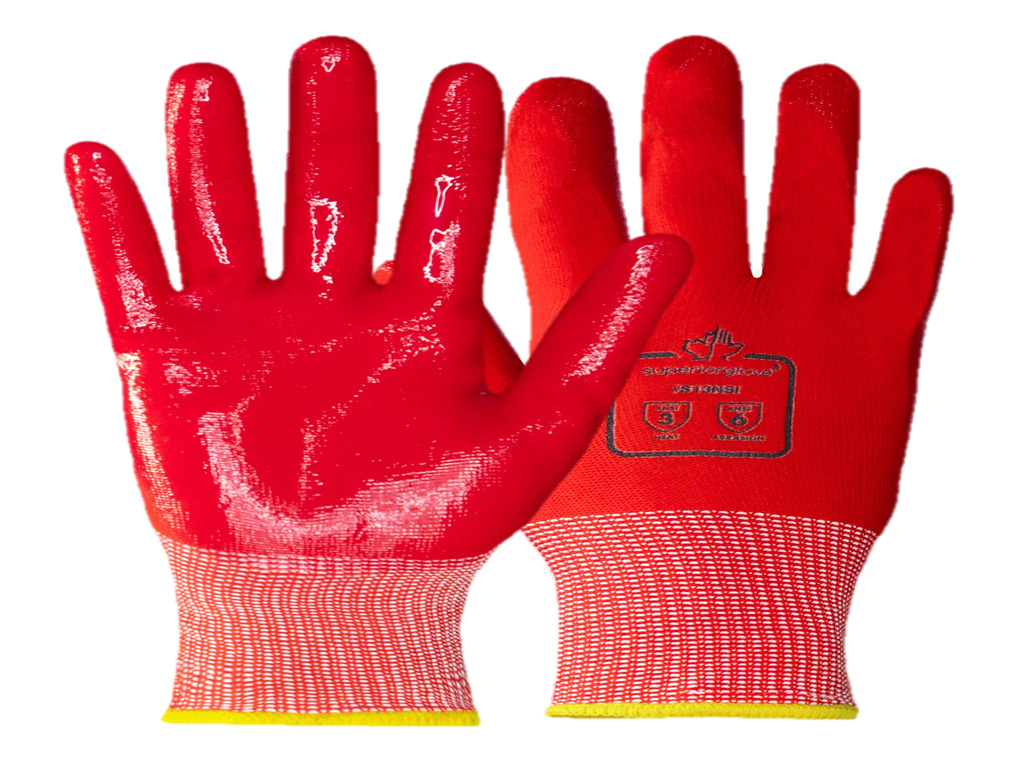 As a young boy, I found Spider-Man fascinating and all I wanted to be on Halloween was Spidey. I remember putting on that spiderman suit and thinking I could climb up walls but to my disappointment, that never happened, then again that was over 40 years ago and technology has evolved.
Ideal Hand Protection for Slippery Cut Hazards!
Today, scaling the side of a a skyscraper is closer than ever with these super grippy Dexterity® S13NSI palm coated work gloves from Superior Glove® - an industry leading designer and manufacturer of P.P.E., work safety gloves and knitted sleeve protectors and this Dexterity® Work Glove is so extremely tacky that Peter Parker might just take notice!
Prevent Fingerprints During Handling
These #S13NSI work gloves are constructed of a ultra-thin 13-gauge seamless knit blend of cotton/nylon that's designed to maximize workers' grip and sense of touch while protecting materials like glass and metal from fingerprints, smearing and tacky messes thanks to its' silicone palm coating.
Once this crystal clear, non-marring palm coating contacts a surface, it tenaciously grasps making non-porous objects much easier, more secure and more effective when handling - perfect for slick objects or surfaces such as metal and glass. This unique silicone palm coating offers wearers with a high tactility glove option for resisting the stickiest of adhesives, repelling liquids and protecting the hands from heat making these glove a great option for canning and bottling operations The ultra-thin Dexterity® S13NSI glove boasts ANSI level 6 abrasion resistance, ANSI level 3 heat resistance up to 200° C / 392° F and ANSI level 2 probe puncture resistance.
Recommended for Glass, Mirror and Window Handling, Canning/Bottling, HVAC, Glass Manufacturing, Metal Handling, Metal Fabrication, Windshield Replacement, Solar Panel Manufacturing and Handling, Hot Melt Adhesive & Sealant Work, Assembly, Warehousing/Manufacturing, Furniture Assembly, Aerospace, Automotive, Wood Working and more.
Its red color is endorsed by Peter Parker and easily distinguishable at a glance or from a distance and like spider-sense, it sends safety signals that tacky danger exists and to be careful while working.
Monday – Friday 8:30am – 4:30pm EST
Call or Click Today
Samples. Non-Published Volume Discounts. Questions. Orders.
Toll-Free +800-274-4637 | +716-668-4001 |

[email protected]
"We Want You To Return Home Safely...Every Day! ™