Folded Multi-Fold and C-Folded Paper Hand Towels
Used for quick drying of the hands, folded paper towels are still very popular and are commonly used in public and private lavatories and kitchens in establishments such as restaurants, churches, hotels, child-care, medical offices and spas where consumption is important but not critical. They are also very common in patient exam rooms where wall space and storage is limited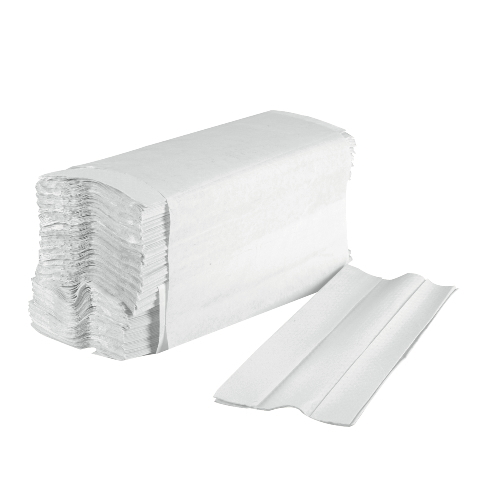 .
Typically they are dispensed from narrow steel, metal or plastic wall mounted holders where the towels are pulled out from the bottom. The hands-free dispensing helps prevent cross-contamination of germs. They're a quick, easy and affordable, strong and highly absorbent without breaking up when wet.
The two most popular towels are referred to as multi-folded or m-towles, and c-folded towels. . Both styles will fit into standard and universal towel dispensers regardless of whether the dispenser is labeld a c-fold or multi-fold. Normally these towels have an embossed texture and they range in absorbency and texture. They are offered in natural or kraft colors or they are bleached white. Both styles are packaged into inner wrap sleeves and may vary in size and case quantities.We tell consumers to double check the case counts when shopping because all towels are packaged differently and this affects the sale price.
The old saying you get what you pay for applies to dispenser paper hand towels. If you are seeking a low-cost towel then the trade-off will be softness and absorbency. If an ultra soft, super absorbent, luxurious hand towel is your thing then expect to pay more. A question commonly asked is what it the difference between the two styles - the major difference is in their actual fold.
Typically multi-fold towels are a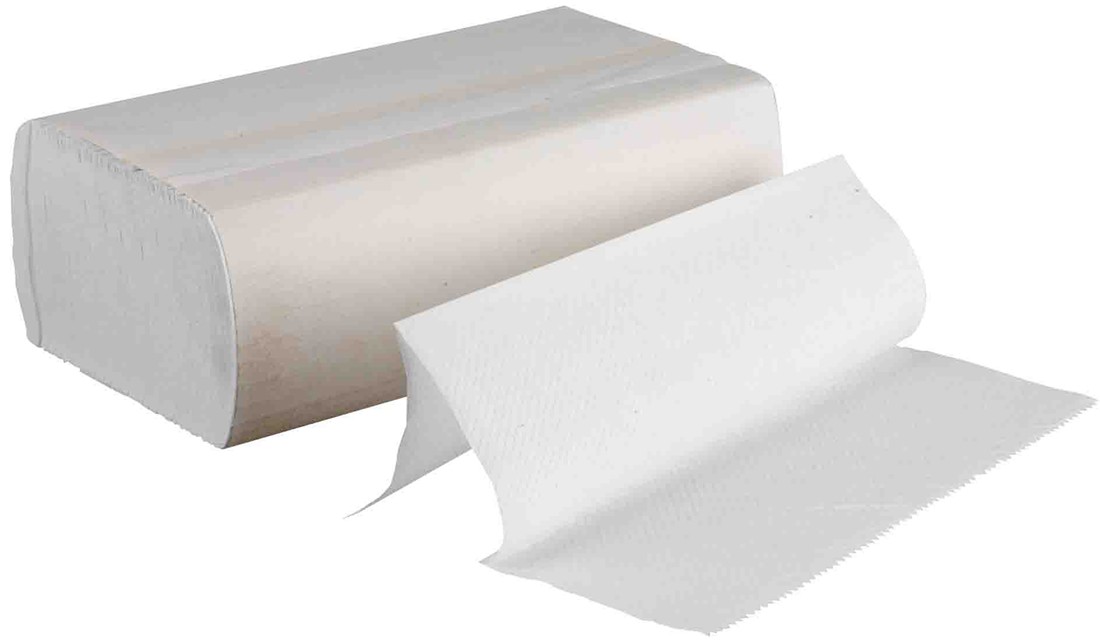 larger count carton. A multifold paper towel has a "Z" type fold or a three panel fold to it. Visualize a sheet of paper folded in thirds, similiar to a homemade fan. It is folded this way to allow the towels to be interlocked or weaved which makes dispensing slightly easier since the next sheet is partially fed, ready to be pulled by the user. C-fold paper towels are not interlocked, but instead they simply lie or stacked on top of each other. Visualize the same sheet of paper. Now fold it in half, then fold each side again toward the middle. C-fold towels can be difficult to dispense as the next sheet is gravity fed sometimes causing a person to occasionly reach up into the dispenser to grab the next sheet. Many facilities opt to place a stack of these towels directly onto the countertop or next to the sink rather than from a dispenser. High end facilities like to display these hand towels for the unique visual appearance of the fold.
C-fold, and multifold paper towels are available generally in white or a recycled brown color. The prices for these vary depending on size of package, absorbency and texture. Both types of paper towels are relatively economic for public buildings are are often less expensive than purchasing rolled kitchen type paper towels.
---
Shop our wholesale paper supplies for the home or office and never load a car or or wait in line ever again. Visit MDSassociates today and keep an eye out for valuable instant coupons to save you on your purchase. Contact us with questions or to place an order Monday-Friday 8:30am to 5:00pm EST.
+800.274.4637 | +716.668.4001 | [email protected] | Fax +716.668.4496 | MDSassociates.com