NEXT GENERATION INDUSTRIAL

HAND CUT PROTECTION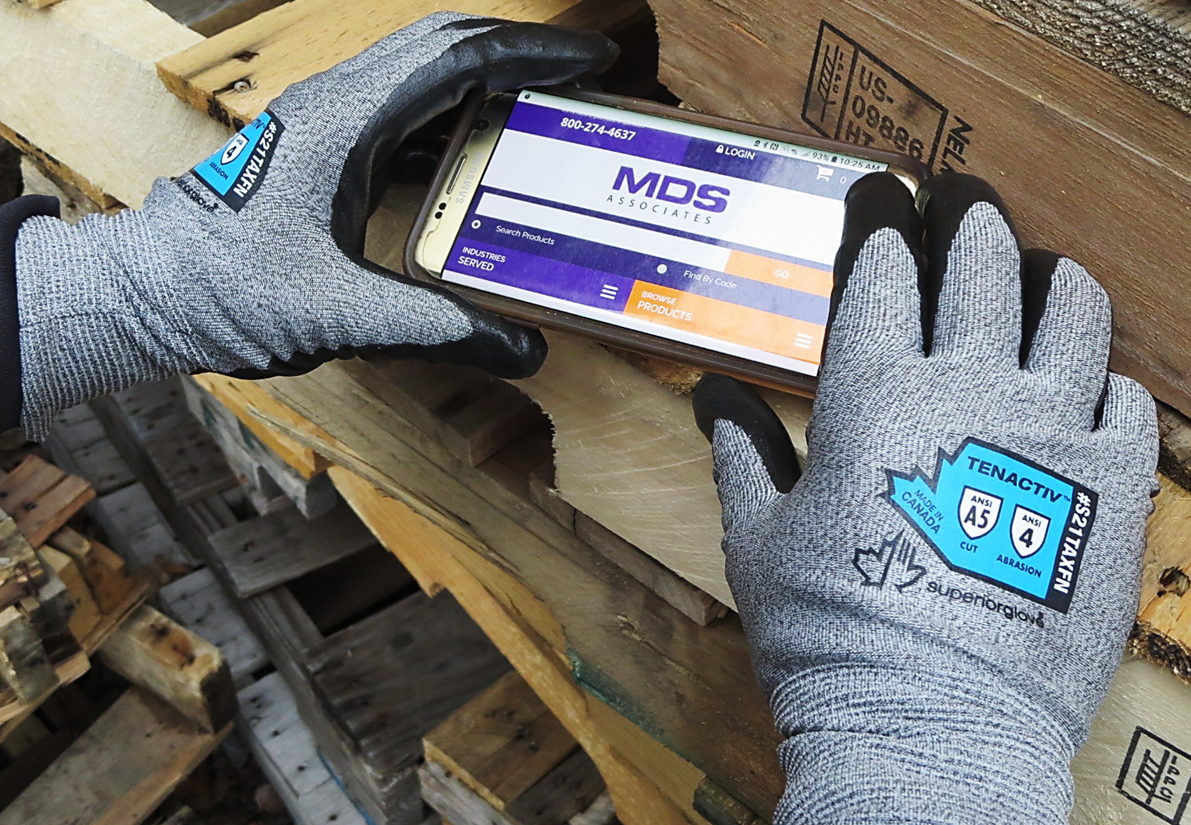 (DISCONTINED)
This TenActiv™ S21TAXFN Foam Nitrile Coated Seamless Knit Work Glove is a Game Changer!
There is a wide variety of leather, knitted, anti-impact and cut-resistant gloves designed for heavy job applications, but on the other side are a whole lot of folks who require gloves at the other end of the protection spectrum.
For electricians, engineers, machinists, electronic assemblers, circuit board manufacturing, computer repair technicians the operators require something that when worn, is barely noticeable yet protects against light to moderate cut hazards and puncture threats especially when manipulating small sharp parts or in contact with hot metal and shavings.
Unfortunately industrial work safety gloves can be bulky to wear and hand protection often comes with a trade-off of safety over comfort. Operators who require industrial cut protection are often forced into wearing thick knitted gloves which can affect tactility and productivity. Very often, bulky designed gloves are removed during the work shift as they produce heat and interfere with touch related tasks such as swiping or data input and this exposes operators to hand injuries.
Advertised as The World's First 21-Gauge Cut Level A5 Work Safety Glove
If you are seeking an ultra-thin fitting work glove with moderate level cut-protection for the entire hand region, tactility and grip, then you need to check out this newly released TenActiv™ glove! From the hot-selling TenActiv™ line-up which features state-of-the-art cut-resistant composite yarns, these light weight, snug-fitting TenActiv™ 21-gauge seamless knit gloves by Superior Glove® are the closest you can get to working barehanded without sacrificing cut, puncture and abrasion protection. Palm coated with foam nitrile, these gloves provide a powerful grip making them ideal for wet, oily and dry environments. These touchscreen-compatible work gloves are great for handling sharp sheet metal, blades, tools, and equipment, or for general purpose use and more importantly, prevent operators from removing their work gloves! Even better, they're made in North America!
SAFETY RATINGS:
ASTM ANSI Cut Level A5

ASTM ANSI Abrasion Level 4

ASTM ANSI Puncture Resistance Level 3
When you slide your hand into this cut safety glove, you will be taken back by the light weight, snug-fitting composition and question it's protective values but rest assure, this TenActiv™ glove is serious hand protection for serious professionals who demand the best in the class performance. But don't tale our word for it, tap the link and ...
Monday - Friday 8:30am - 4:30pm EST
Questions. Samples. Special Requests.
Toll-Free +800-274-4637 | +716-668-4001 |

[email protected]
"We Want You To Return Home Safely...Everday!™