Breathe New Life

Into

Homes, Offices

&

Automobiles
These ½ Pound Commercial-Grade Air Purifying Desiccator Bags Are Not Available In Retail Stores!
---
The U.S. Environmental Protection Agency estimates Americans are indoors 90% of their time – in built environments or structures such as homes, schools, workplaces, places of worship and gyms. With so many people spending so much time inside, it' important to manage the air quality to prevent symptoms like headaches, fatigue, trouble concentrating, and irritation of the eyes, nose, throat and lungs.
When we hear the words air quality, many folks tend to think of air pollution as an outdoor risk but in reality the air we breathe indoors can be polluted or filled with foul odors and particulates. Smoke, vapors, mold, allergens, bacteria, chemicals in paints, stains, industrial cleaners and even pets can affect indoor air quality, comfort and health.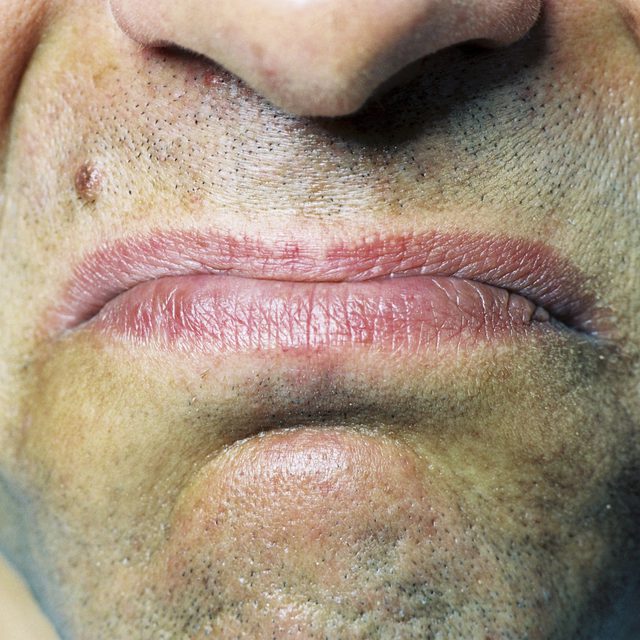 ELIMINATE VOC'S
There's a new trend spreading across the country and it has many Americans eliminating chemical-laced air fresheners, odor neutralizers, air purifiers, expensive fans and switching to a cost effective, convenient, fragrance-free and safe filtration technology for managing fresh, breathable indoor air quality naturally!
REMOVE ODORS, BACTERIA, ALLERGENS, POLLUTANTS & PREVENT MOLD & MILDEW NATURALLY
Specially formulated for major corporations concerned about their brand, these industrial-strength air purifier odor absorber bags are designed for commercial active packaging applications where the foulest of odors prevail and to reduce harmful chemicals including formaldehyde, chlorine, chloramine, ammonia, benzene and chloroform gases emitted from such items as paint, carpeting, air fresheners, chemical cleaners, rubber and plastic.
CONSIDERED THE WORLD'S MOST POWERFUL ABSORBENT
Well suited for applications around the home, NeutraSorb™ powerful odor absorber and air purifier packs feature a unique activated charcoal process that results in millions of interconnected micro-pores inside the carbon. This network of hungry micro-pores continually filters large volumes of air and attracts, then encapsulates or holds organic pollutants permanently to produce fresh and clean indoor air.
Activated carbon (also called activated charcoal, activated coal or active carbon) is charc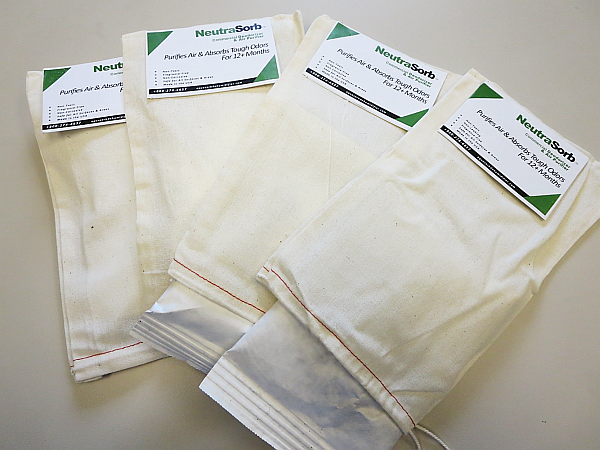 oal that has been treated to enhance the adsorption process in air purification as a filtration media. It is used to purify, dechlorinate, deodorize and decolorize both liquid and vapor applications for a variety of applications such as spill cleanups, water purification, wastewater purification, catalyst support, ground water remediation, healthcare, cosmetology, animal care, automotive applications, industrial gas purification, petroleum and precious metal recovery.
Features and Benefits:
Non-Toxic

Non-Corrosive

Non-Leaching

Fragrance-Free

Safe for All Surfaces

Long-Lasting (12+months)

Resistant to liquids
EXCLUSIVELY SOLD THROUGH MDS
Designed for Secondary Active Packaging
You won't see any fancy burlap bags with pretty printed graphics or catchy brand names here. Selected for its ability to resist punctures, tearing and liquids, these high performing air purifying bags feature an industrial-grade 11 ¼"L x 6 ¼" W Dupont Tyvek® sachet system filled and heat-sealed with ½ pound (8 Unit or 227 grams) of the finest, strongest activated charcoal coconut shell available. *Reusable cloth hanging bags are available upon request at no extra charge.
Simply place the bag inside your automobile, boat, RV, camper, garage, animal crate, shed, mini-storage unit, pantry, suitcases, bathroom, equipment bag, trash cans, locker and more. NetraSorb™ attracts and traps airborne particulates like dust, allergens, mold, spores, moisture and removes odors such as pet scents, urine/feces, gym clothes, hockey gear, onions, tobacco smoke, fish, skunk, vomit, VOC's, mothballs and more permanently. In addition, Neutrasorb helps keep foods fresher longer by absorbing moisture, bacteria and mold before they spoil your food.
Cheap enough to dispose, these professional air purifying bags can be easily reactivated by simply placing the bag in oven for 16 hours at 245°F. At the end of the life cycle, simply spread the contents into the garden to improve soil quality and recycle the bag.
Our all-natural industrial strength odor absorber air purifying bags work naturally as an odor remover and air purifier so you can surround yourself with a fresh environment. Feel, function and sleep better - all you need to do is tap the link and ....
Monday - Friday 8:30am - 4:30pm Eastern Standard Time
Click or Call Today
Orders. Questions. Samples. Volume Discounts.
+(800) 274-4637 | +(716) 668-4001 |

[email protected]
""We Want You to Return Home Safely Every Day"