Arc Flash Safety Gloves
When working with electricity, there is the hazard of arc flash. This severe electrical reaction can cause burns, hearing damage, knockback or falling injuries, and injury from being hit by flying objects. Arc flashes happen when an electrical current jumps from the desired electrical path and travels through the air from one conductor to another conductor. When this happens, anyone who might be in the vicinity or in the path of the discharge can be severely injured - or in some cases, even killed. Lightning is a perfect example of a natural arc flash.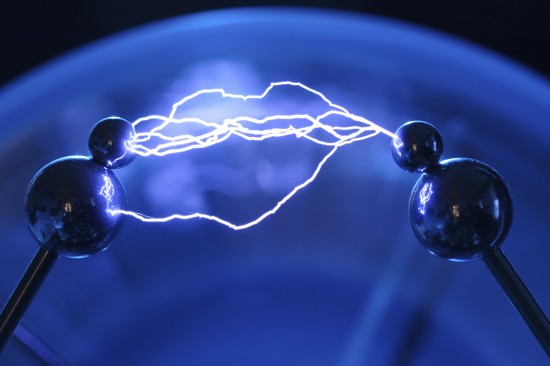 What causes an Arc Flash?
Arc flashes occur around high voltage or current machinery for a few different reasons:
Airborne dust particles can provide a path for electricity
Worn through or thinning insulation
Corroded contacts
Dropped, misplaced or improperly used tools
Accidental human contact due to inappropriate gloves or other PPE
Improper or incomplete installation of equipment
HRC Level and Personal Protective Equipment
Flash hazard analysis are completed by industrial safety professionals who determine the right amount of protection a worker will need. This analysis allows them to be able to set the HRC level. Hazard Risk Categories are a safety standard that shows the minimum amount of protection a worker is going to need based upon the potential exposure to a hazard they might experience. Most injuries are to the face, hand or the body and this means that proper hand protection is crucial when working with energized circuits. Wearing work gloves that will burn, catch fire or not prevent heat damage is one of the worst things that can be done. Beyond sustained injuries, ignoring the need for proper electrical PPE can result in fines of over $100,000.
Why are Rubber Insulating Gloves Used?
According to the NFPA 70E and the CSA Z472 standard, all types of work with shock exposures of >50V requires the use of rubber insulating gloves.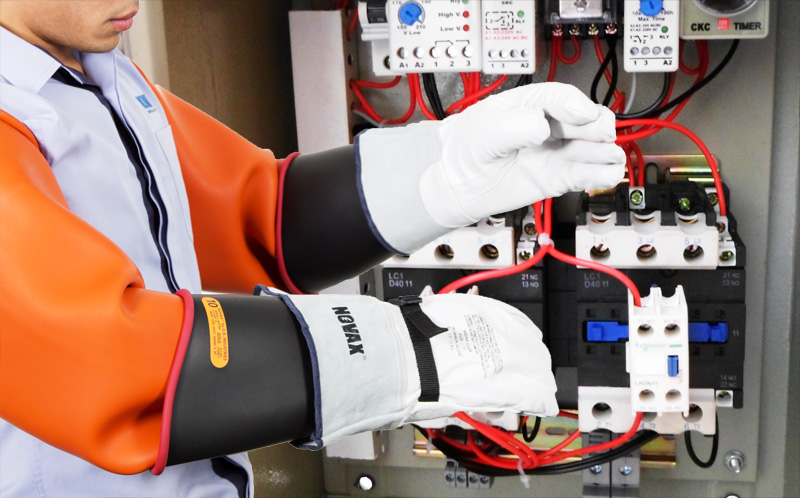 For those who work in applications where arc flashes can occur, they should be wearing properly tested arc-rated gloves and rubber insulators underneath. Rubber doesn't conduct electricity and when it comes to hand protection against shocks, it is recommended that rubber insulators are worn inside of arc-rated gloves. That's because rubber is a natural insulator and unlike other materials that act as conductors, it'll stop the electric currents from traveling through the skin and prevents possible electrocution.
The best thing one can do to protect the hands from arc flashes is wearing arc-rated, flame-resistant gloves with sufficient protection over top of rubber insulators. That way one will be protected from the dangerous risk of electric shock as well as from the threat of burns. Available are electrical glove safety kits that include 1 pair of leather protectors, 1 pair of rubber insulating gloves and a storage bag.
Looking for a reliable pair of work gloves that are both arc-flash rated?
---
Arc flashes are a very dangerous occurrence. Protect workers by taking all the above precautions and making sure to buy the proper hand PPE. If you have any additional questions please contact us at +(800) 274.4637/+716-668-4001 or email us at [email protected] today!