Vaccine Handling Gloves
Capture Hand Safety Protocols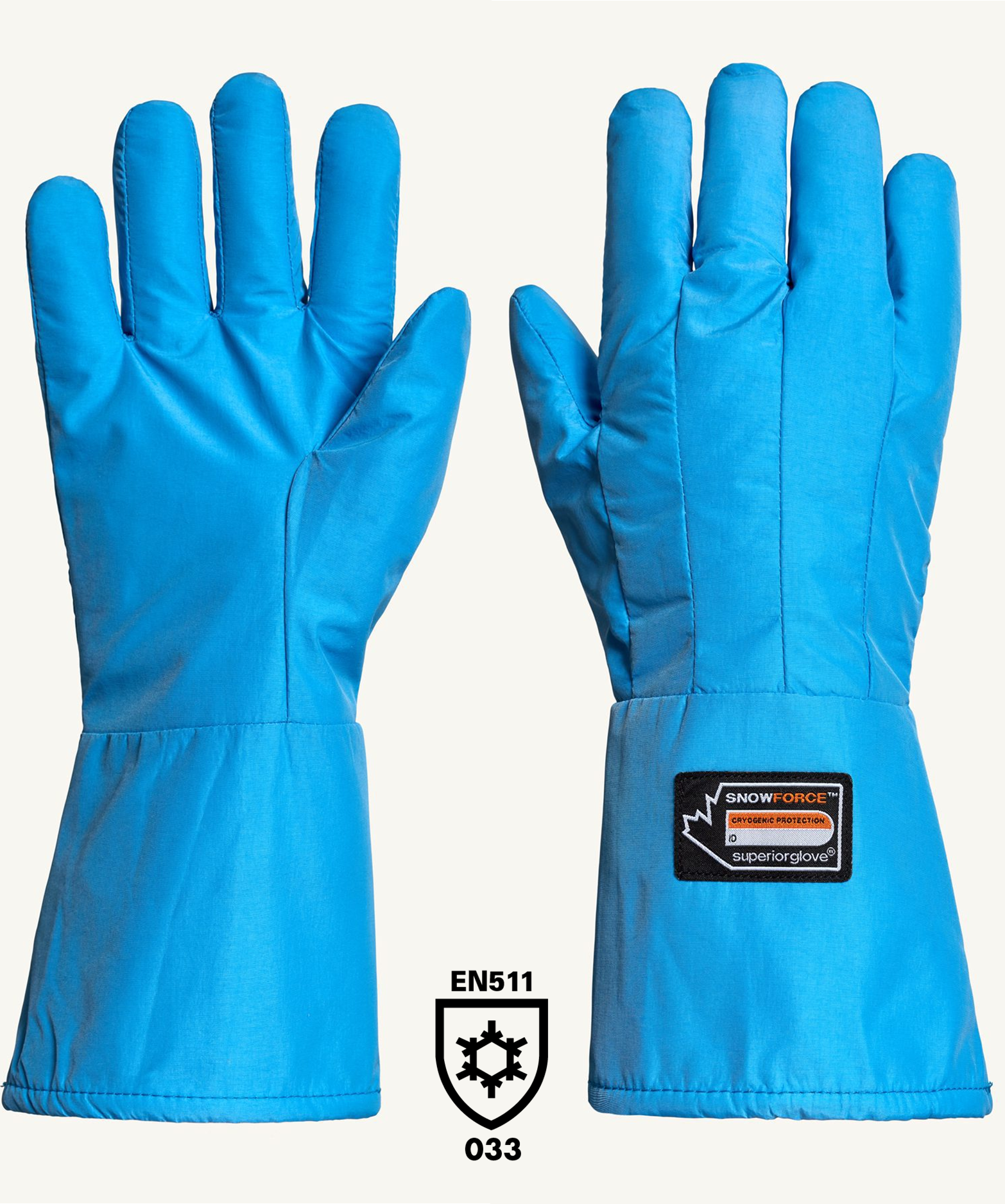 The long awaited vaccine is coming! The world welcomed the news that Pfizer's vaccine was found to be 90% effective against the novel coronavirus in clinical trials, but now the logistics of how to safely and successfully get it to the billions of people around the world must be figured out, including how to properly store it for shipping and dispensing.
VACCINE HANDLING
Vaccine quality is a shared responsibility of everyone involved, from the time vaccine is manufactured at the factory until it is administered to the people. Proper storage and handling procedures play a very important role in protecting individuals and communities from vaccine-preventable diseases. It is critical to minimize vaccine loss and limiting risk of administering vaccines with reduced effectiveness.
TEMPERATURE SENSITIVE
Covid-19 vaccine products are highly temperature-sensitive and must be stored and handled correctly to ensure efficacy and maximize its shelf life. It is expected that cold chain storage and handling requirements for these vaccine products will vary in temperature from refrigerated 35°F (2°C) to 46°F (8°C) to frozen 5°F (-15°C) to -13°F (-25°C) to ultra-cold -76°F (-60°C) to -112°F (-80°C) in the freezer or within the dry ice thermal shippers in which product was received. But handlers need to beware that substances used for low extreme temperatures can burn the fingers or skin if it handled without the right protective gear in mere seconds.
LABORATORY CRYOGENS
Laboratory Safety Cryogens and Dry Ice Cryogens are substances used to produce very low temperatures below -243°F (-153°C), such as liquid nitrogen (LN2), that are commonly used in laboratories. Although not a cryogen, solid carbon dioxide or dry ice which converts directly to carbon dioxide gas at -109°F (-78°C) is also often used in laboratories.
OSHA PRECAUTIONS
Cryogens, as well as dry ice, can be hazardous to workers if not handled properly. Avoid eye or skin contact with these substances and never handle dry ice or LN2 with bare hands! Use cryogenic gloves, which are designed specifically for working in freezers below -112°F (-80°C) and for handling containers or vials stored in these freezers. Cryogenic gloves need to be loose-fitting so that they can be readily removed if LN2 splashes into them or a piece of dry ice falls into them. +You can view a PDF of these OSHA precautions here
If you are seeking hand protection designed for extreme cold, these cryogenic extreme temperature gloves from Superior Glove® are perfect for lab work where dry ice and other cryogenic specimens are handled.
Cryogenic gloves constructed by Superior Glove® feature extended cuffs for extra protection, 3M™ Thinsulate™ insulation for warmth and RaoTex™ inserts. RaoTex™ prevents cryogenic liquids from soaking through to the skin and acts as an added insulator, trapping body heat while allowing moisture to escape. Lightweight and comfortable to wear, the loose-fitting structure allows for easy removal in the case of contact with cryogenic fluids. The +635CRYO Snowforce™ Cryogenic Gloves provide nearly 4 ½ minutes of direct contact with dry ice.
Designed for the extreme cold, these gloves are perfect for cryogenics laboratories and other settings where extremely cold materials are being handled making them ideal hand protection for the handling vaccines. But don't take our word for it, just tap the link and ...
Orders. Questions. Volume Discounts.
+800-274-4637 | +716-668-4001 | Fax +716-668-4496 |

[email protected]
"We Want You to Return Home Safely Everyday"