Keep Valuables Dry

with

DriCan® Desiccant Canisters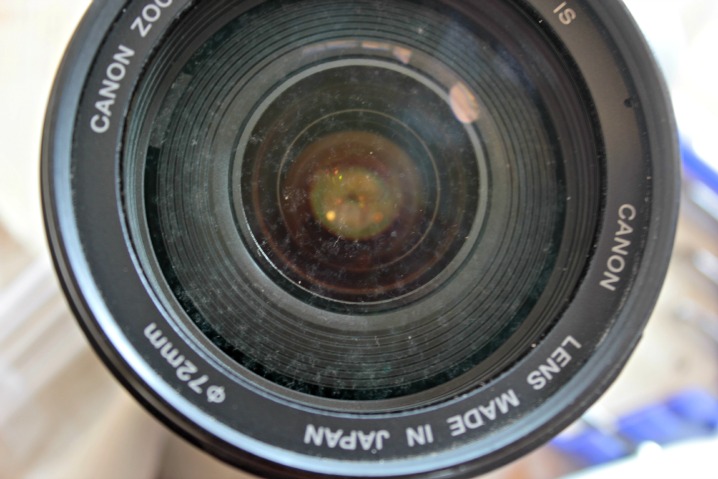 If you're concerned about particulate material, moisture damage and searching for a rapid moisture absorber that won't rupture or spill, check out these DriCan® desiccating canisters!
Delicate electronics, instruments, equipment and valuable collectibles sealed in storage receptacles are susceptible to storage condensation (referred to as "container sweat") and it leads to deterioration, rust, corrosion, mold and mildew. Damages related to moisture or high humidity are costly to repair and sometimes impossible to replace.
To offset moisture and keep environments dry, moisture absorber packets are sometimes implemented inside moisture resistant storage containers but there's another threat to the items inside these vessels and its debris. Particles can scratch, jam or render an item useless and this threat causes individuals to opt out of on those 'Do Not Eat" packets out of fear they will rupture, leach or tear.
General Description
DriCan® is a reusable, rigid and encapsulated desiccating container designed to protect all types of articles from deterioration, rust, corrosion, mold and mildew damage caused by excess moisture or high humidity. DriCan® will rapidly and actively desiccate the surrounding air and keep it that way.
The slim profile makes DriCan® ideal for limited space areas and can be used in all types of moisture-resistant tightly closed or sealed containers and packages including glass jars, air-tight cans, plastic pouches, tool boxes, wall safes, display cases, gear/equipment bags, lockers, electronic cabinets and more. They can be used to protect:
Laboratory equipment and chemicals

Cameras, lenses, photos and film

Scientific instruments

Mobile phones and Smart devices

Motherboards

Robotics/Automation

Electrical Boxes/Controls

Aviation Instrumentation

Medical and dental instruments

Tools

Museum and historical artifacts

Clothing and fabrics

Firearms & Ammo

Safes/Vaults

Shoes and leather articles
High Moisture Capacity
The desiccant material within the DriCan® Canister contains 40 grams (1.5 oz.) of carefully formulated and closely managed Blue Indicating Silica Gel that attracts water vapor and holds it physically through surface adsorption and capillary condensation. It has a tremendous number of thirsty microscopic pores which give it a high moisture capacity and will last indefinitely when properly reconditioned. DriCan® Canisters are also available with 4A Molecular Seive fill as well.
When the desiccant beads turn pink, it indicates that a saturation point has been reached and time to reactivate. Available in a perforated aluminum metal or injection molded plastic case, DriCan's capacity can be monitored either from a monitor window on the metal case or through the translucent plastic case.
Regeneration
• Conventional Oven - (Aluminium case) - Heat DriCan® in vented oven at 149°C (300°F) for three hours.
• Microwave Oven - (Plastic only) stand plastic DriCan® on its side - Heat DriCan® in microwave on high (using a 900 watt microwave) in 3 minute intervals until beads turn blue. Time may vary depending on wattage of the microwave used.
Size: 4" x 2" x 0.5"

One DriCan® will maintain a safe level of humidity in three cubic feet/5,175 cubic inches

of sealed space.

Packaged: 1 container per foil overwrap with instruction card. 24 per master carton.
Questions. Orders. Volume Discounts.
Monday – Friday 8:30 – 4:30 Eastern Time
+800.274.4637 | +716.668.4001 | [email protected]
---
*CAUTION: Allow sufficient cooling before removing DriCan® from an oven or microwave to reduce risk of personal injury. Damage to desiccant may occur in microwave ovens over 900 watts or from temperatures above 163°C (325°F). Under extreme humid conditions, desiccant may achieve rapid saturation which reduces absorption capacity. Allow sufficient space between the DriCan® openings and the microwave to let steam vent away from the DriCan®. Cooling of the heated silica gel must be done in a humidity controlled environment so as not to reabsorb unwanted moisture until needed.
+FOR BEST RESULTS: Replace container after one desiccant cycle