The Apex of Respiratory PPE Protection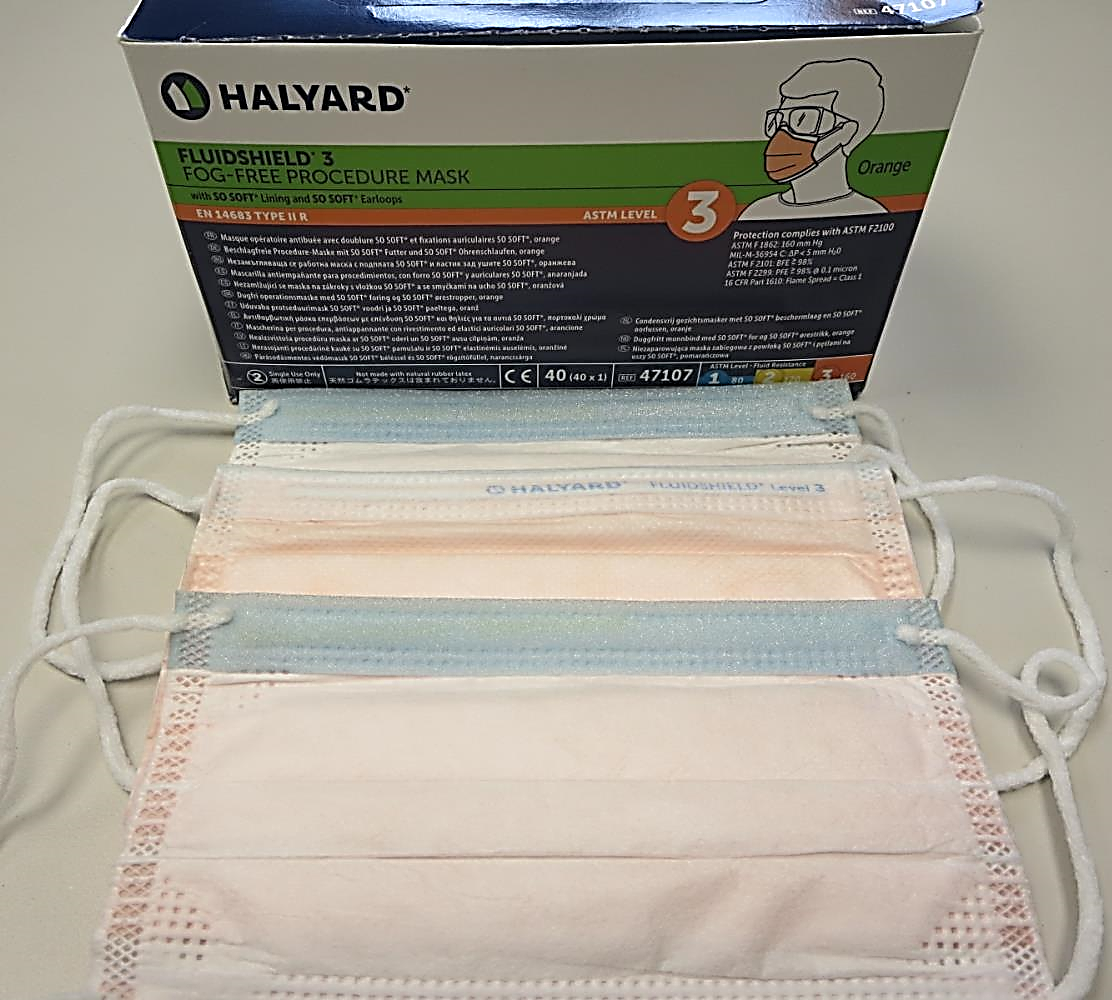 Airborne diseases are easily transmitted by inhaling infectious pathogens into the respiratory tract. According to the Centers for Disease Control and Prevention (CDC) and the World Health Organization, the wearing of masks is a vital defense to personal safety and should be worn during the pandemic to help reduce the transmission of the virus.
To prevent the spread of infection it's critical to reduce the cross-contamination of germs. It is known that masks not only protect personal safety, they help prevent contamination of the surrounding area. They're effective as a "source control" because they can prevent larger expelled droplets generated from coughs, sneezes, speech, heavy exhalation from evaporating into smaller droplets that can travel farther.
Disposable masks vary in protection levels, styles, color, patterns, fit, comfort, purpose and price. With so many different types of facemasks available (referring to medical or surgical masks, N-95 and similar respirators) many individuals are learning that not all masks are created equal and it has sowed confusion about the utility of masks.
Scientific data will also show there are performance aspects that can mean the difference between staying healthy or becoming sick. If you are unable to wear a respirator for health reasons or searching for one of the most reliable procedure face mask available, MDS is proud to introduce this Halyard* brand of procedure mask.
Assured Protection and Comfort from the Leader in Facial Protection
Halyard*, formerly Kimberly-Clark Health Care, is a brand you can trust. With added performance and comfort features, Halyard* masks are highly sought by workers to protect personal respiratory safety in hi-risk medical and dental settings every day.
Where Performance and Softness Intersect
The 47107 FluidShield* Level 3 Fog-Free Procedure Face Masks are designed to provide the maximum level of fluid resistance and breathing protection for hi-risk dental and healthcare workers as recognized by ASTM F2100-11. Powered by patented POWERGUARD® filter technology for superior microbial barrier protection, it boasts a BFE (3):≥ 99%!
This FluidShield* Level 3 Mask is constructed with a patented 4-layer combination of breathable films that resist fluid penetration upon impact. The ear-loops and inner most layer that touches the skin features So Soft* technology. This proprietary fabric technology is ultra-soft against the skin and lips and designed to reduce skin irritations (referred to as "Maskne") while enhancing personal comfort.
The pleated design and adjustable nose band enable the wearer to easily cover and effectively seal the nose and mouth region. An innovative Foam Strip prevents fogging and moisture build-up on prescription or safety glasses, and is much easy to breath and talk! But don't take our word for it, just tap the link and ...
Monday - Friday 8:30am - 4:30pm EST
Questions. Samples. Special Requests.
Toll-Free +800-274-4637 | +716-668-4001 |

[email protected]
"We Want You To Return Home Safely...Everday!™
ASTM F2100-11 is recognized by the FDA as the standard for medical face masks.
*Registered Trademark or Trademark of Owens & Minor, O&M Halyard or its affiliates. ©2020. All rights reserved.