Industrial Anti-Vibration Gear

for

Extreme Recreational Enthusiasts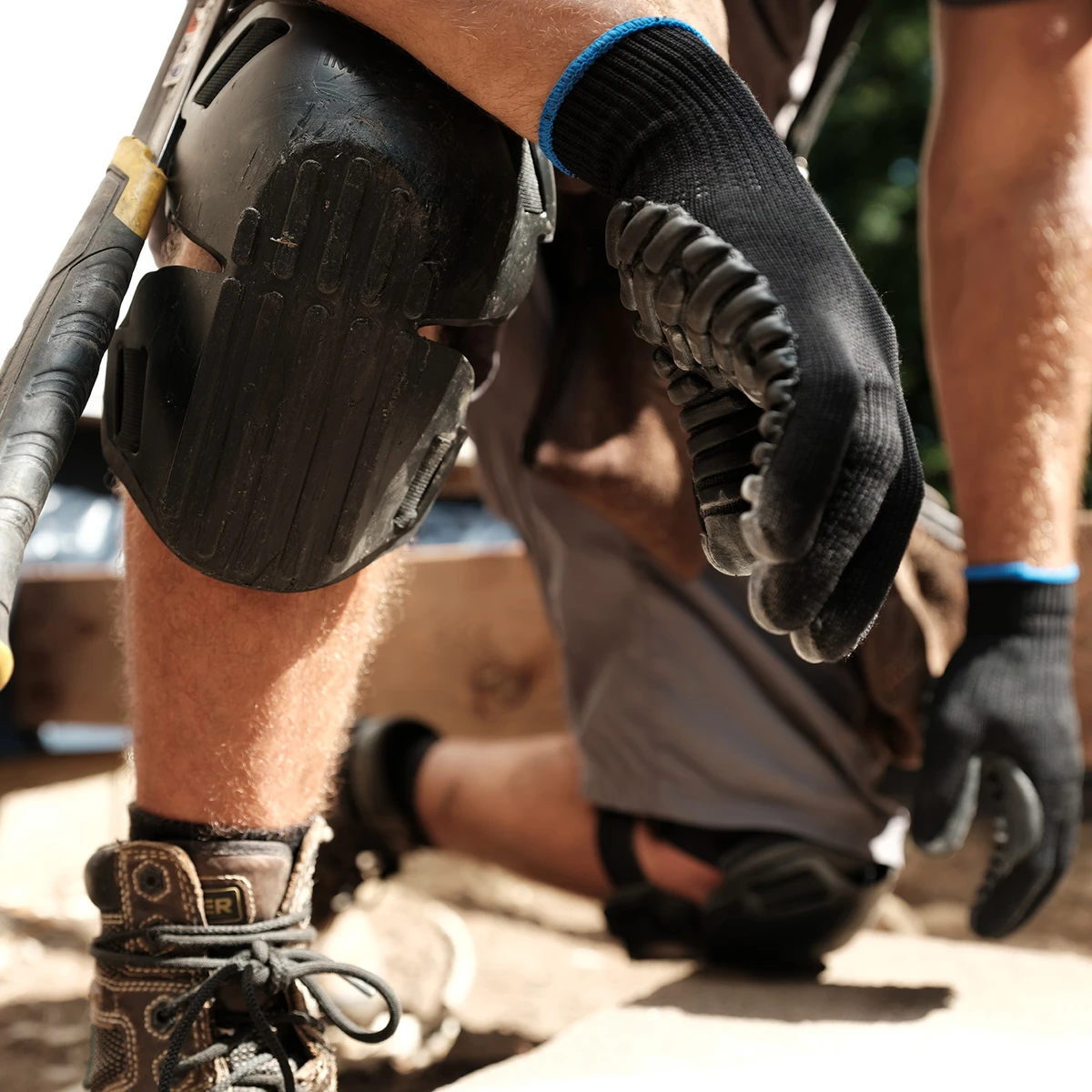 My generation didn't grow up with hover boards, rip sticks or fancy in-line skates but rather roller skates, skate boards and BMX bicycles. As kids seeking an adrenaline rush, we would gather our bikes, skates and a tow rope. We would then tie the rope to the bike where a biker would pull one of us along the road on a board or pair of roller skates and the person who was towed the longest was declared the winner.
Here's the deal. Asphalt or black top surfaces are very rough and when one is dragged behind it, heavy vibrations result. These vibrations quickly create a numbing or severe tingling effect along the feet that works its way up the calves. Eventually this effect causes one to lose sensation and ultimately self-control which often resulted in a nasty wipe out.
Back then, we didn't have protective gear to prevent scrapes, bumps, impacts or vibrations available for us to wear. More often than not, the end result was typically a skin on pavement injury leaving one with severe scrapes along the hands and knees that stung for many days afterwards, and permanent scarring!
Fortunately today's recreational enthusiasts have a variety of retail personal safety options such as padded anti-impact gloves, helmets and body padding which help offset injuries related to falls, vibrations and strains. While most of this gear is designed more for consumer recreational purposes, we have a line of commercial protective gear designed for heavy duty industrial tasks available for purchase.
Strong Enough for the Pros, They're Strong Enough for You
Specializing in improving worker safety and comfort, Impacto® has been manufacturing and marketing cutting-edge ergonomically designed personal protective equipment that focuses on reducing industrial impacts, vibrations and repetitive motions in any work environment since 1988. The Impacto® line of products includes vibration dampening gloves, anti-impact gloves, wrist protector gloves, a wide range of knee pads, body pads and cushions, lumbar supports and specialized insoles.
Designed to protect industrial operators, Impacto® personal protection items are awesome for home projects, athletics and recreational applications. Impacto® protective products use a number of highly specialized foam materials and therapeutic technologies to help prevent Hand and Arm Vibration Syndrome or Repetitive Strain Injuries (RSIs).
From skate boarding to roller blading, from sanding to chain sawing, Impacto® products protect wearers from body impacts injuries, repetitive strains and exposure to heavy vibrations that cause numbing, tingly effects. They allow wearers to remain more comfortable so they can stay in the game longer. But don't our word for it. All you need to do is tap the link and….
Monday - Friday 8:30am - 4:30pm Eastern Time
Orders. Questions. Samples.
+(800) 274-4637 | +(716) 668-4001 |

[email protected]
"We Want You to Return Home Safely…Every Day"