Distributor of IMPACTO® Work Safety Products
We're Making Workplaces Safer Together
MDS is proud to announce it's now distributing a highly specialized line up of industrial personal protective products. Impacto® Protective Products Inc. is a privately owned, Canadian company that serves the exclusive needs for worker safety. They've been manufacturing and marketing cutting-edge personal protection equipment that focuses on reducing impact, vibration and repetitive motion in any work environment since 1988.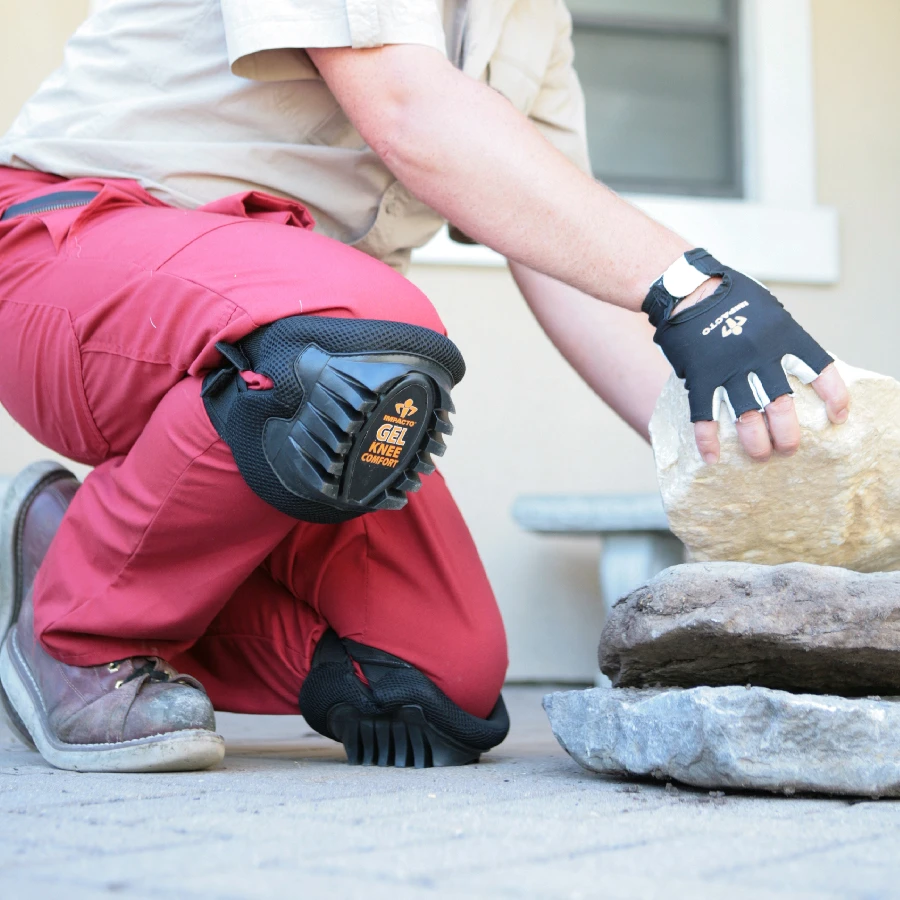 Complimenting a full line of industrial work safety products, MDS is excited to offer its customers with cutting edge products designed to minimize the risk of injury to the musculoskeletal system and lower Worker Compensation claims while maximizing productivity and wearer comfort. Below are some technologies employed into their personal protection offerings.
Improve Worker Safety, Comfort & Productivity
VIBRATION PROTECTION
Hand-Arm Vibration Syndrome (HAVS) and repetitive trauma associated with excessive vibration is a significant health problem in industries affecting millions of workers. Impacto® offers the most styles of American National Standard Institute (ANSI) certified gloves on the market to offset these injuries.
AIR GLOVE® US PATENT NO. 7,865,969
The patented Impacto® Air Glove® uses chambers of air to reduce vibration energy transmission that help prevent job specific trauma while still allowing full range of motion and manual dexterity. Multiple, individual air chambers are less susceptible to failure and ensure optimal glove functionality. Lightweight, soft and adaptable, the air bladder technology conforms to the ex-lines of the hand, minimizing grip stress and providing greater tool control. A urethane construction provides consistent protection that is durable, yet thin and pliable to remain flexible around tool handles. Impacto® full finger Air Gloves® exceed the ANSI S2.73-2002 (R 2007) / ISO 10819:1996 Anti-Vibration Glove Standard.
IMPACT PROTECTION
VISCO-ELASTIC POLYMER (VEP)
Every year, hand and arm injuries caused by repetitive shock cost industries millions of dollars in health care. Musculoskeletal injuries have been identified as the most frequent type of workplace injury. Visco-Elastic Polymers (VEPs) can help. VEPs are solids that mimic the behavior of liquids, which allows dissipation of shock waves better than any other material. VEP absorbs shock waves in all directions at once, reforming to its original shape at a rate that is slow enough to not exert outward pressure, but fast enough to regain its original shape before the next shock. In laboratory tests, VEP has proven its ability to absorb up to 500% more shock than foam of the same thickness.
REPETITVE STRAIN INJURIES (RSI)
Repetitive Strain Injuries (RSIs) are an everyday concern in the workplace and can occur in many parts of the body including the wrist, elbow, back, neck, hip, knees and ankles. Impacto® products use a number of foam materials and therapeutic technologies to help prevent RSIs.
THERMO WRAPS
Impacto® Thermo Wraps provide natural heat therapy for prevention, treatment and rehabilitation of injuries, arthritic pain and repetitive strain. Worn directly against the skin, Thermo Wraps capture body heat, increase circulation and provide compression and support.
PATENTED AIR BELT® TECHNOLOGY
The Air Belt® is a uniquely designed, inflatable lumbar support that can be conveniently worn inside or outside of clothing without restricting normal mobility. When inflated the interconnected air chambers conform to the back applying forward pressure that supports and naturally massages to reduce muscular discomfort, while encouraging proper alignment of the lower back. This unique design provides optimum anatomical conformance, keeping the muscles properly elongated and in a resting state and less prone to injury.
---
The Impacto® line of industrial products include the anti-vibration air gloves, anti-impact absorbing gloves, wrist supports for prevention of repetitive strain injuries (RSI), a wide range of protective knee pads, body pads and cushions, wrist support braces, air belt lumbar supports, metatarsal protectors, anti-fatigue and puncture-resistant insoles, steel and composite toe cap overshoes, ice traction devices for footwear and overshoes. These custom ergonomic products can help prevent cumulative trauma and repetitive strain injuries such as Hand-arm vibration (HVAS), tendonitis or carpal tunnel syndrome.
Prevention is critical to the well being of your staff so don't wait until the symptoms appear. If you haven't already tried these specialized industrial safety products, what are you waiting for? Injury prevention is just a click away - all you need to do is tap the link and …
Orders. Questions. Volume Discounts. Special Requests.
+800-274-4637 | +716-668-4001 | Fax +716-668-4496 |

[email protected]
"We Want You to Return Home Safely Every Day"