Masks Can Help Offset Seasonal Allergies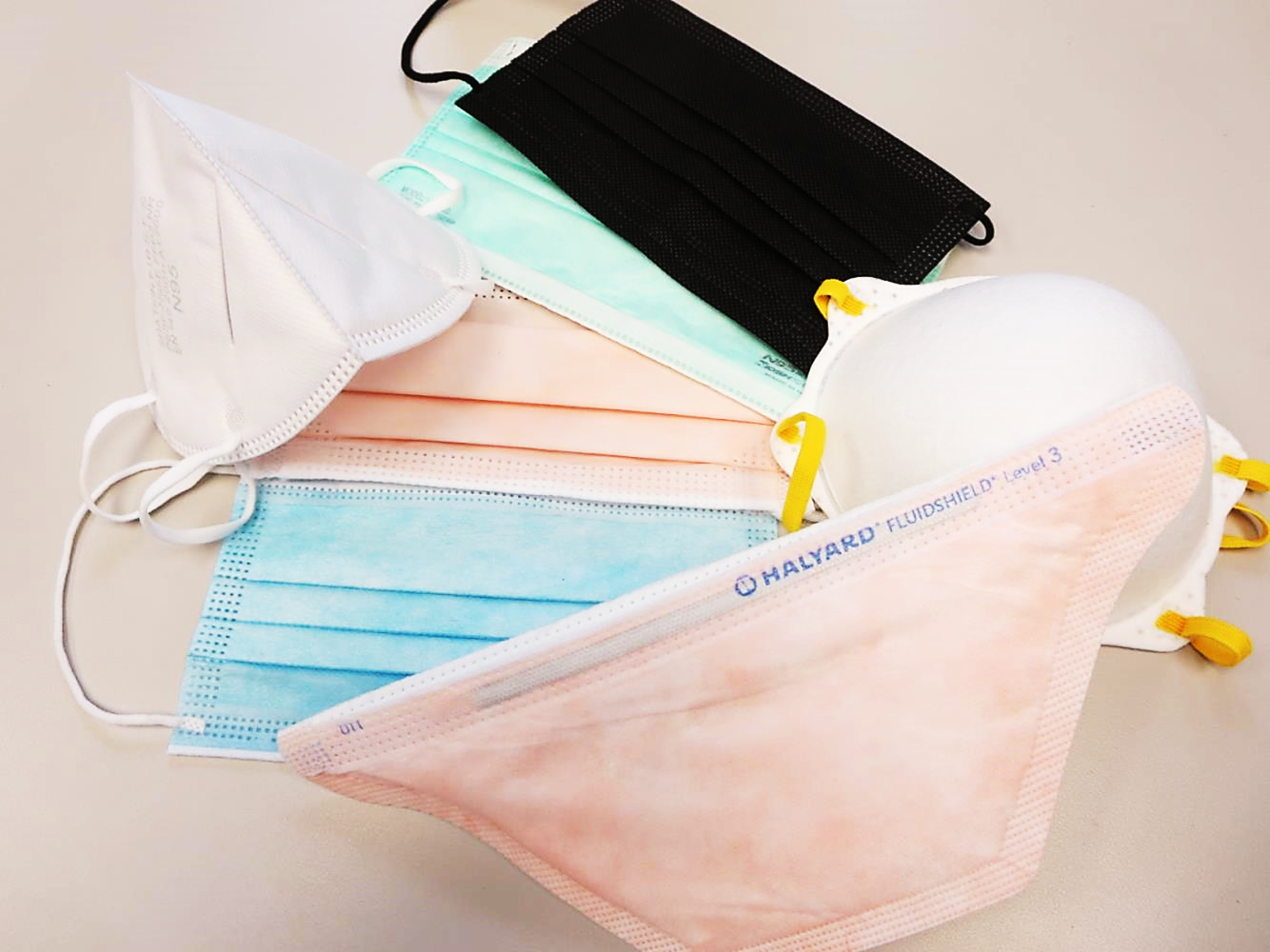 Guess what's here? Yep, pollen season and this spring has seen elevated cases in pollen count all across the country. Heading into the second pandemic spring, many individuals may be ready to give up wearing their masks. But for the 19+ million U.S. adults suffering from seasonal allergies, there's another reason to keep wearing one!
Dual Protection
While washable cloth masks and disposable healthcare masks do a awesome job of protecting wearers from unwanted viral particles, studies show face masks or coverings can also be very effective at filtering common airborne allergens which typically hover around in much larger size and consequently are easier to block. Tree pollen, for example, is about 800 times larger than the coronavirus.
Even before the global health event, allergists advised patients with severe allergies to wear a mask outside, especially for prolonged activities like gardening or yard work.
The Research
Researchers recently studied how much difference wearing a face mask could make for allergy suffers with mild, moderate and severe symptoms. Using data collected from 215 nurses who used surgical masks or N95 masks during a two week period, they learned that among the 44 nurses with severe allergy symptoms, nearly 40% experienced less sneezing, runny and stuffy nose when they wore either a surgical mask or N95 mask.
Among the 91 nurses who started the study with mild symptoms, 43 nurses or about 54% thought their symptoms improved while wearing a surgical mask or N95 mask. Masks use was also more effective for the nurses with seasonal allergies than those with year-round symptoms. Although the findings suggest that wearing a mask can reduce allergy symptoms for some people, researchers noted more study is needed. But the fact that mask wearing, which covers the nose and mouth, was associated with improvements in nasal symptoms suggest that masking does help reduce allergy symptoms. In addition to filtering out allergens, the wearing of masks also makes the air in our nasal cavities warmer and more humid creating a natural layer or protection.
To reduce symptoms during the allergy season, experts suggest that masks be changed or washed frequently to avoid trapping allergens on them. Masks should be pulled over the nose, mouth, chin and sealed tightly using the adjustable noseband. The Center for Disease Control and Prevention recommends washing a cloth mask after each use. It is also important to find a mask that doesn't irritate the skin. Individuals with sensitive skin may react to dyes in some fabrics masks. Surgical or medical-grade masks are available with sensitive skin and anti-fog features.
Double the protection and cover up before venturing outdoors. With the global health event still lingering and elevated pollen counts, it is a good practice to take precautions and masks can serve a dual purpose this spring and summer.
Orders. Questions. Samples. Volume Discounts.
Monday - Friday 8:30am - 4:30pm Eastern Time
+800.274.4637 | +716.668.4001 |

[email protected]

| Fax +716.668.4496
"We want you to return home safely every day"
For more information about the Respirators and surgical masks, see OSHA Video: The Difference Between Respirators and Surgical Masks.