Mylar Isn't Just For Balloons!
For emergency situations where warmth or protection from weather conditions is required, these shinny, reflective sheets of PET film offset shock, hypothermia and comfort those in distress.
Who would have known back in 1964 Marshall Space Flight engineers would create a thin sheet of coated metallic plastic film that would forever transform NASA, Emergency Medical Services and U.S. Custom and Border Protection. Originally designed for use on the exterior surfaces of spacecraft and spacesuits, this innovative film has provided emergency personnel and outdoor enthusiasts the ability to provide critical thermal control during distress.
Aluminized blankets (also known as a Mylar blanket, foil blanket, space blanket, emergency survival rescue blanket, first aid blanket, thermal blanket, weather blanket, heat sheet or shock blanket) is an especially low-weight, low-bulk, blanket or sheet coated with a metallic agent that effectively reflects back 90% of the body's heat when wrapped around a person during intense cold conditions. Constructed of PET film, Mylar blankets can be used for many applications.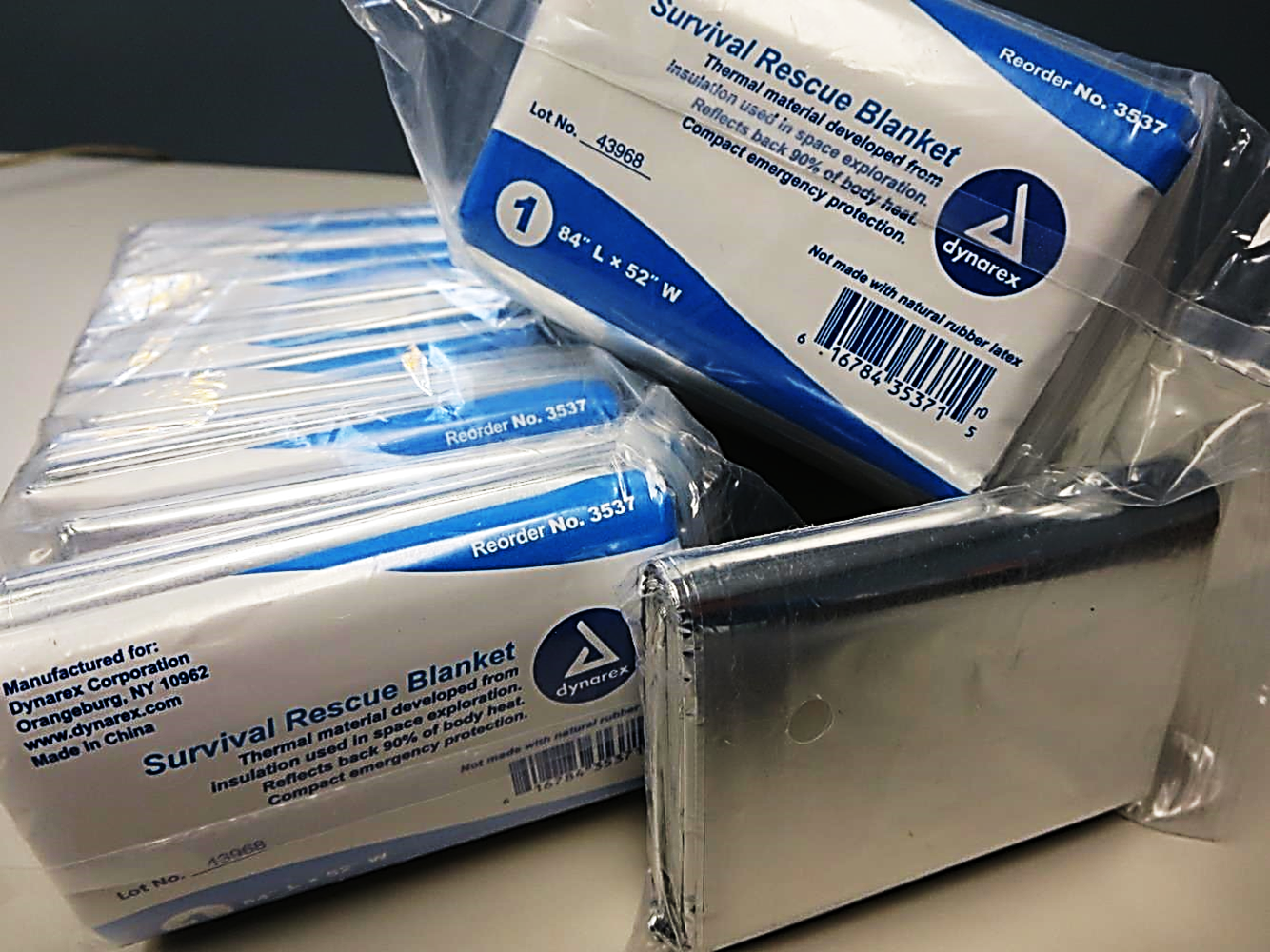 APPLICATIONS
These shiny blankets are commonly used when people suffer emotional, psychological, or physical hardship during traumatic or catastrophic events. Their light weight and compact size before unfolding make Mylar foil blankets highly portable and ideal when space or weight is concern.
These unique silver sheets are often included in first aid kits, automotive roadside emergency kits, camping equipment and are commonly issued to detainees and to patients during mass casualty incidents. Foil blankets help people feel looked after and provide them with a comfort zone so they can pause to readjust to their surroundings and help prevent hypothermia and shock that can lead to cardiac arrest, brain damage, or even death.
Lost campers, hunters and hikers have an additional possible benefit: the reflective silver surface flashes in the sun, allowing its use as an improvised distress beacon or emergency signal for search and rescue personnel and as a method of signaling over long distances to other people.
VERSATILITY
Its versatility can reveal a water collector, emergency shelter, sun block and a snow melt container. Emergency thermal blankets provide convenient easy protection in all cold or warm weather environments. Uses are nearly limitless when it comes to backpacking, camping and hiking. Place it as a tent footprint, gear bag, poncho, sun blocker/shade cover, ground cover and wind blocker. Beat the numbing cold when you add an extra insulation layer to your sleeping bag or the floor of your tent. Make your hiking boots waterproof and warm by wearing the blankets as insulating socks.
Emergency foil blankets can also be used out of medical necessity. For example, a person who is emerging from the adrenaline surge, circulatory elevation, hyperventilation or a traumatic or stressful event can actually cause individuals to go into shock once the effects start to wear off. The pronounced "low" after the physiological "high" can be both dramatic and abrupt. Someone who was just running for his/her life (e.g.), or whose endocrine system was in full gear will be in need of physical warmth as well as psychological comfort once they crash – foil blankets provide individuals with both.
WEATHER-RESISTANT
Emergency blankets prevent hypothermia and shock by retaining body temperature with quality weather resistant material and can cover one person or two. They're perfect for marathons, back packing, as a sleeping bag liner, tourniquet or as shelter. Manufactured from the best weatherproof/waterproof Mylar materials, they easily fold up with little space and can be transformed into a sling bag.
The lightweight, compact and individually sealed design makes it a necessity safety first aid kit item to have. A simple but practical product, it can be cut into desired shapes to fit any place. Keep one in the glove box in your car, your boat, first aid bag, and camping backpack.
Block and repel rain, snow, and moisture to keep dry in damp, wet, cold, rainy environments. Emergency survival blankets retain your body warm, helps prevent hypothermia or shock in emergency situations, and keeps yourself and your family safe. All you need to do is tap the link and …
Orders. Questions. Samples. Volume Discounts.
Monday - Friday 8:30am - 4:30pm EST
+Free Shipping on Orders +$499
Toll-Free +800-274-4637 | +716-668-4001 | [email protected]