Low Cost Personal Hygiene Products

for

Safe

and

Sanitary Detention Facilities
Border Patrol Agents are focused 24 hours a day, 7 days a week on securing our international land borders and coastal waters between Ports of Entry. They safeguard the American people from terrorists and their weapons, dr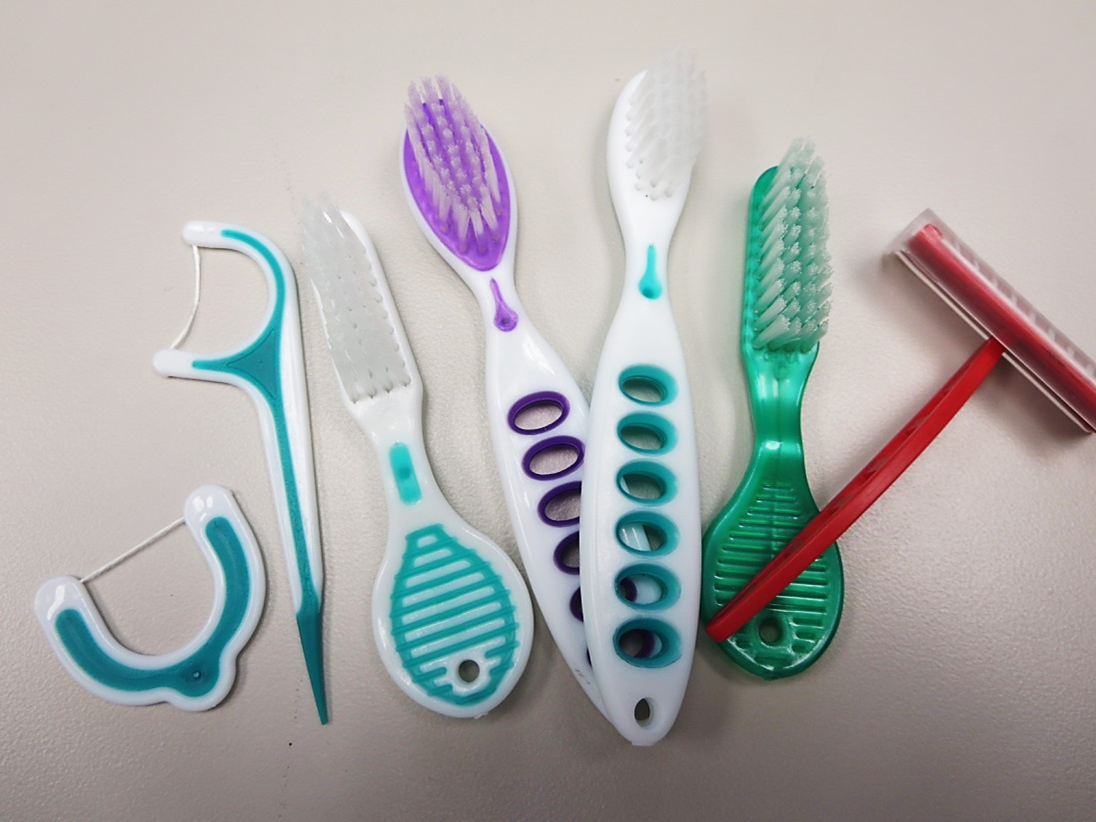 ug smugglers, and the illegal entry of undocumented aliens.
Once in federal custody, illegal immigrants are held in a variety of facilities led by different agencies — from processing centers operated by Customs and Border Protection, to detention facilities run by Immigration and Customs Enforcement, to shelters for children under the supervision of the Office of Refugee Resettlement within the Health and Human Services Department.
Immigration detention is the policy of holding individuals suspected of visa violations, illegal entry or unauthorized arrival. Those subject to deportation and removal are placed in detention until a decision is made by immigration authorities to grant a visa and release them into the community, or to repatriate them to their country of departure.
According to the federal governement, about 850,000 people were apprehended and taken into custody by border patrol agents in fiscal year 2019, which ran from Oct. 1, 2018 to Sept. 30, 2019. According to government data, Texas, California, Arizona, Georgia and Louisiana are the top five states with the largest number of people in U.S. immigration detention per day.
CIVIL DETENTION
While in detention, a formal removal proceeding is usually begun by the US government. A case is typically started after 2 weeks and it can sometimes take several weeks or even up to 90 days. Detainees are not serving time for a crime. Rather they're waiting for a hearing to determine whether they can legally remain in the country while being kept in what is considered "civil detention", intended to ensure that people show up for those hearings.
During this time, detainees are housed or held in crowded prison-like immigration facilities across the country with limited access to spare clothes and no laundry facilities. Adult and children aged detainees held for days, weeks, or even months need food, water and access to basic necessities such as soap, deodorant to upkeep personal hygiene and toothbrushes, toothpaste, floss to maintain oral health.
Procuring basic personal hygiene items and temporary bedding supplies can be a costly ordeal. According to federal government data, it costs $149.58 taxpayer dollars to detain one person for one day in a privately-run immigrant prisons, and $98.27 in a municipal-run immigrant jail.
PERSONAL HYGIENE SUPPLIES
MDS Associates can help extend budgets with a complete line of disposable hygiene products, limited-use bedding and patient clothing, oral health supplies and flexible oral care products designed for safety within secured environments. From disposable shower towels to pre-wetted bathing wipes to shower and shave kits and foil blankets, MDS offers high quality, low cost solutions that keep detainees clean, healthy and facilities safe and sanitary.
It is unfortunate that many hygiene products often end up as weapons in institutional settings. For this reason, it is imperative that toiletries be tamper proof, effective and affordable. OraBrite® security products support effective personal care and provide officer and detainee safety.
Shop Now
TOOTHBRUSHES
Highly flexible in nature, OraBrite® Secure Care Toothbrush Products are made specifically for use in the correctional environment. While comparative style brushes use soft rubber handles, these types flex so immensely that inmates are often required to reinforce their handles with their fingers in an attempt to brush effectively. OraBrite® flexible style toothbrushes eliminate this action and allow inmates to brush normally. They're available with different features, security levels in the following styles:
OraBrite® toothbrushes can help make correctional facilities safer and keep inmates healthier. These brushing aides are designed to effectively cleanse the teeth, gums, tongue and allow inmates to maintain an effective oral care program in secure settings.
RAZORS
Designed for inmate use with safety in mind, the Secure Care Security Razors are for use in correctional institutions of medium security, maximum security and over-crowded prison environments where officer and inmate safety could otherwise be compromised. They're cost effective and designed with a minimal structural short plastic handle to provide a shank free use, while the full head maintains its functionality. Disposable security razors feature a redesigned clear safety blade cover that highlights possible tampering and alerts staff to potential dangers. Access to the blades is virtually impossible but in the rare event it happens, it will be easily noticeable when exchanged.
FLOSSERS
Security flossers eliminate any concern over loose strands of floss as they're made with floss securely fixacted to the tool. They're designed to effectively remove plaque and allow inmates to maintain an effective oral care program in secure settings. Ideal for issue or commissary sales, flossing tools have no sharp edges or points. The U Flosser is designed with flexible plastic specifically for high security environments while it's "U" shape offers clinical superiority.
KITS
These inmate kits are specifically constructed for high turnover facilities, processing facilities or temporary detention centers. They feature proven Security Care products that support effective oral health, personal hygiene as well as officer and inmate safety. OraBrite® pre-packaged correctional kits feature products specifically designed for maximum security environments and are perfect for issue or commissary hand outs.
Designed specifically for the correctional environment, tamper-proof hygiene products in the correctional environment make the employees safer and the inmates healthier. Contact us for toothgel, deodorant and similiar items not listed or tap the link and ...
Orders. Questions. Samples. Volume Discounts.
Monday - Friday 8:30am - 4:30pm EST
+Free Shipping on Orders +$499
Toll-Free +800-274-4637 | +716-668-4001 | [email protected]