Featured News - Current News - Archived News - News Categories
Authorized Distributor for MegaComfort® Personal Anti-Fatigue Mat© Insoles
by mdsassociates
Thu, Mar 8th 2018 03:00 pm
Workstation anti-fatigue floor matting can be hazardous. Reduce costly workplace liabilities such as trips and falls ... MEGAComfort® Personal Anti-Fatigue Mat® Insoles are the ultimate ergonomic solution for any individual standing or walking more than four hours a day on any hard surface and an effective alternative to costly workstation anti-fatigue matting.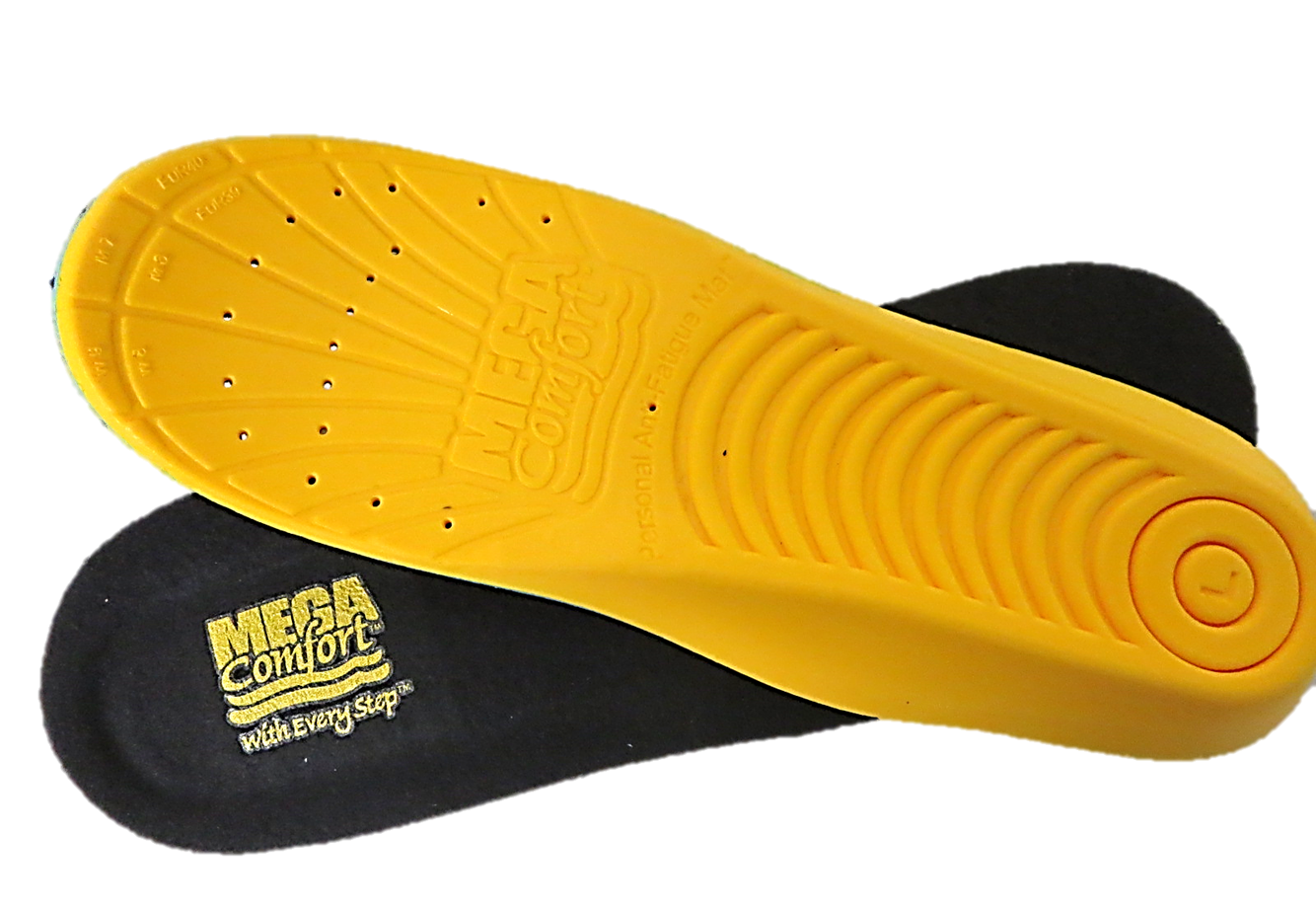 These industrial insoles are scientifically proven and much more effective than standard anti-fatigue floor mats at reducing muscle strain, improving balance reactions and increasing blood circulation. Unlike standard anti-fatigue matting, these insoles are inconstant contact with the feet and travel with them everywhere they walk or stand! Perfect for teachers, cashiers, tellers, production operators, machinists, nurses, contractors and more!
Reduce Costs, Liabilities and Increase Productivity. Shop for these MegaComfort® Personal Anti-Fatigue Mats today! Contact us for volume or corporate discounts, to place an order or to answer questions.
_______________________________________________________________________________________
Related Articles