Featured News - Current News - Archived News - News Categories
A New Line of Revolutionary Moisture Absorber & Mold/Rust Inhibitor Packs
by mdsassociates
Mon, Sep 3rd 2018 08:45 am
We've all seen those DO NOT EAT white or brown paper absorber packets made in China. They're commonly found inside bottles, bags and boxes packaged to prolong and protect consumer products and food items. Considered desiccants, they regulate moisture and sustain dryness as goods pass along the supply chain.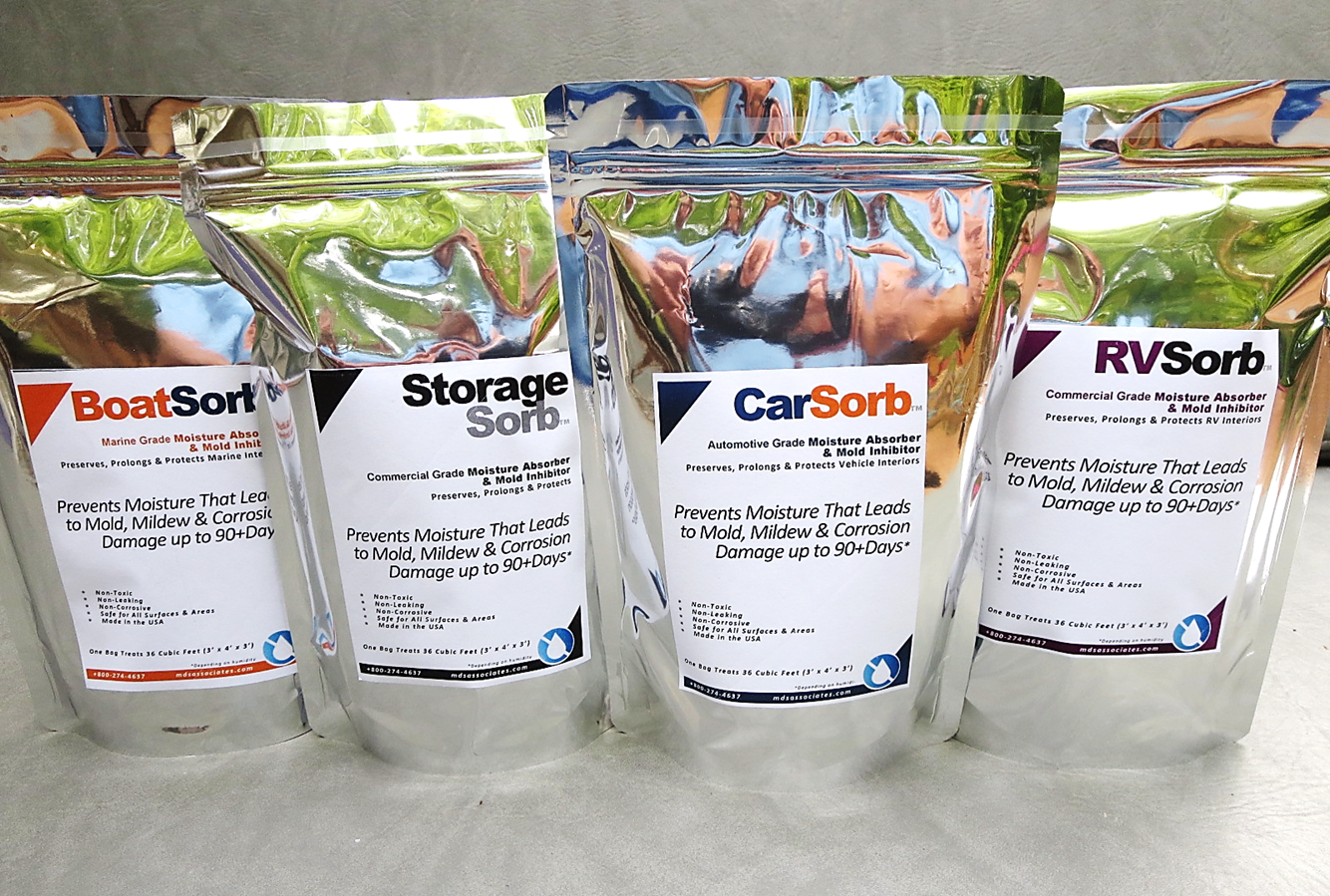 Protects Against Mold, Mildew & Corrossion
Over here in Buffalo NY USA we took those China made DO NOT EAT packs and "put them on steroids" to create a premium line of industrial-sized, commercial-grade American-made desiccants designed to safeguard the interior of your marine craft, RV, classic collectible sports car, motorcycle and other cherished valuables while in storage or sealed for extended periods of time.
Keep Products and Interiors Dry and Fresh! Stop Pouring Water By-Product!
Patented to absorb "cargo sweat" inside oceanic shipping containers, our non-toxic moisture absorber and mold/rust inhibitor pouches incorporate the same absorbing technology for cars, boats, RV's and storage units and will outperform silica, charcoal or clay type sorbent products. For a few dollars, they safely, easily and effectively protect the things you cheerish the most and here's the best part, these pouches always remain in a dry state - even when capacity is reached...meaning they will never leak, drip or create water by-product!
+Read more about this new line of moisture absorbers for storage here
____________________________________________________________________________
Seeking Retail Partners - Please Contact Jon/Chris
Related Articles