Featured News - Current News - Archived News - News Categories
New! BoatSorb Moisture Absorber Mold Inhibitor Packs
by mdsassociates
Tue, Sep 4th 2018 08:00 am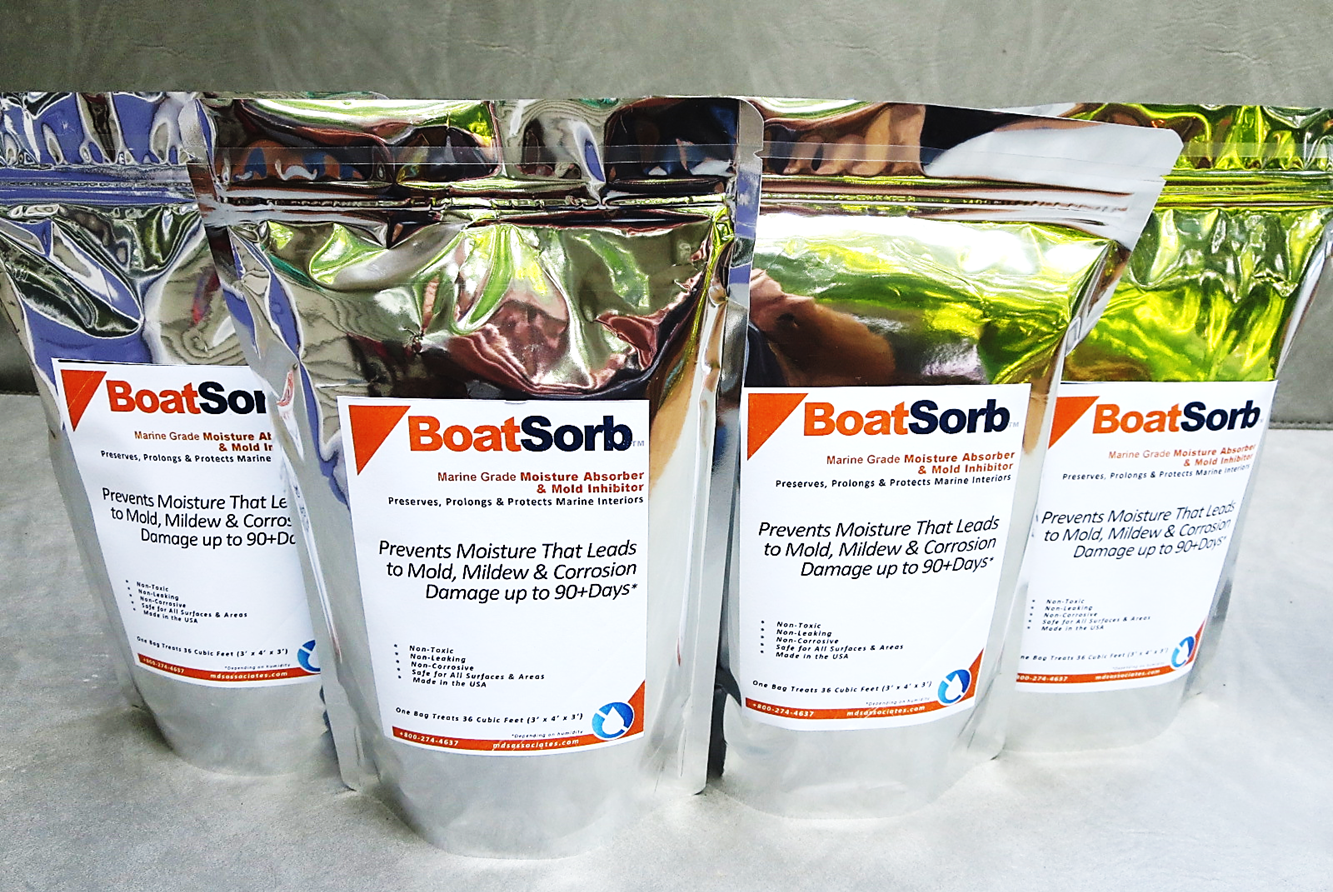 Hot, humid temperatures, shrink wrapping and seasonal storage creates condensation. If
"Boat sweat"
is left unregulated, it can create damages to the interior cabin beyond repair. If you own a boat then you need to place these dehumidifier pouches throughout your cabin!
Moisture is a natural enemy to marine cabins and lowering the relative humidity is critical to prevent the growth of mold and mildew. While in seasonal storage, seasonally wrapped, covered in the driveway or docked at port, boats are constantly exposed to the weather elements and fluctuations in both temperature and humidity that lead to condensation related damages.
Keep Cabins Dry & Fresh! BoatSorb™ is designed to attract moisture and keep sealed environments fresh & dry!
Safeguard your powerboat, sailboat, yacht, jet-ski or recreational watercraft with BoatSorb™ Moisture Absorber & Mold/Rust Inhibitor Packs. This marine-grade desiccant was originally pateneted to absorb "cargo rain" in oceanic shipping containers, our pouches attract, capture and convert moisture into dry crystal like flakes preventing potential mold, mildew or corrosion damages to marine interior for up to 90+ days (depending on humidity).
No need to remove these packs or to empty the water reservoir-these pouches can travel with you. Our humidity absorber pouches always remain in a dry condition - even when desiccant has reached full capacity-meaning there is NO water by-product or leaching to worry about.
Available in retail packs and wholesale cartons, BoatSorb will outperform silica, charcoal or clay type absorber products hands down!
____________________________________________________________________________________
Seeking Retail Partners - Please Contact Jon/Chris
Related Articles