Featured News - Current News - Archived News - News Categories
New! StorageSorb Moisture Absorber & Mold Inhibitor Packs
by mdsassociates
Thu, Sep 6th 2018 11:00 pm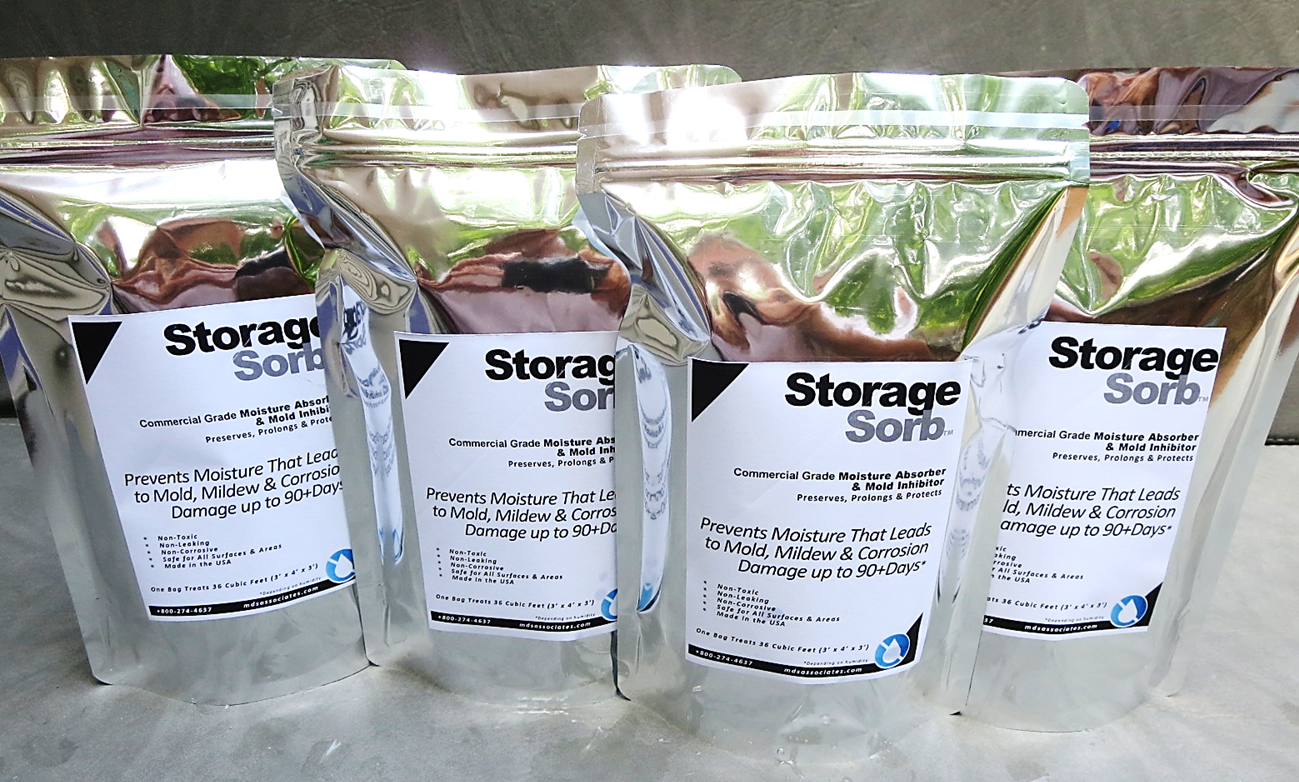 We're all familiar with those DO NOT EAT absorber packets made in China. They're commonly found inside bottles, bags and boxes packaged to prolong and protect consumer products and food items.
Over here in Buffalo NY USA we took those China made DO NOT EAT packs and "put them on steroids" to create a premium line of American made industrial-sized, commercial-grade moisture absorber and mold/rust inhibitor desiccant designed to safeguard your collectibles, valuables, food items, firearms, furniture, clothing, equipment, jewelry, gear and more when stored inside lockers, storage units, sheds, pantries, totes, displays, cases, safes, gear bags and more.
Keep Stored Items Fresh, Dry & Clean! Stop Recharging and Pouring Out Water By-Product From Full Reservoir Containers!
Originally pateneted to absorb "cargo rain" in oceanic shipping contianers, StorageSorb™ Commercial-Grade Moisture Absorber and Mold/Rust Inhibitor Pouches attract, capture and convert moisture into dry crystal like flakes preventing potential mold, mildew or corrosion damages to sealed items for up to 90+ days. Air activated, technology automatically shuts "off" and turns "on" in the presence of moisture and will always remain in a dry condition even when desiccant cycle has reached full capacity!
Here are some other features:
Non-dripping
Non-leaching
Non-corrosive
No VOC's
Safe to dispose in kitchen garbage
Safe for all surfaces
Non-toxic
No water by-product
Made in the USA!
+Ask for samples or buy a trial pack of StorageSorb Moisture Absorber & Mold Rust Inhibitor Pouches here
+Read more about StorageSorb here
_______________________________________________________________
Seeking Retail Partners - Please Contact Jon/Chris
Related Articles