Featured News - Current News - Archived News - News Categories
SaniSorb® Liquid Solidifiers
by mdsassociates
Tue, Feb 26th 2019 10:00 am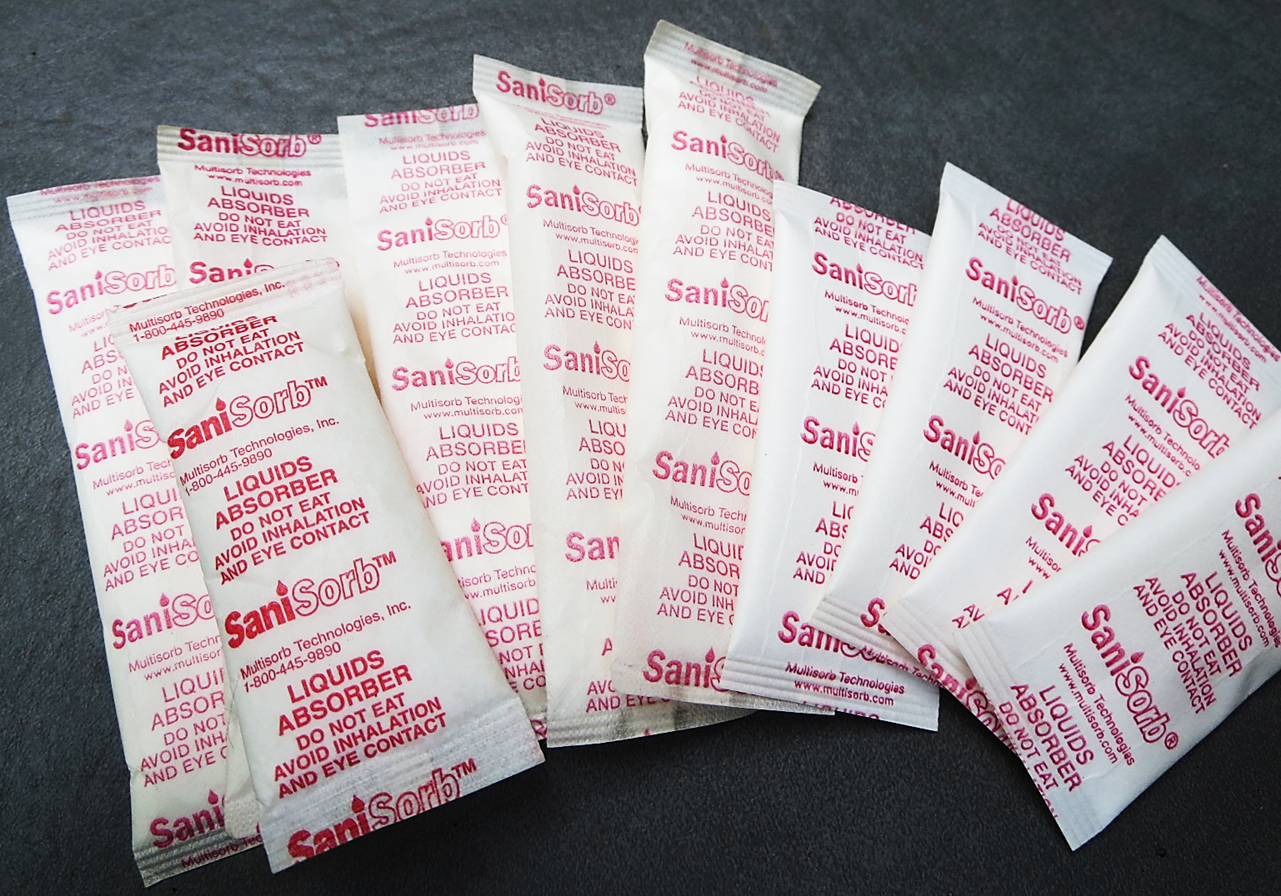 Handling objects that contain immobilized medical fluid waste such as kick buckets, sharps collectors, suction canisters or red bags presents hi-risk challenges that include accidental spillage, splashing and cross contamination. To ensure patient safety and the safety of workers, it is imperative to contain infectious fluids - SaniSorb® self-rupturing liquid solidifying packets stand ready.
SaniSorb® is the first medical liquid solidifier with a pre-measured self-bursting technology and are used in many healthcare facilities all over the world to rapidly contain infectious waste fluids.
SaniSorb® is packaged in pre-measured and dissolvable packets that are simply dropped into suction canisters, kick buckets, or other bio-fluid waste containers to quickly immobilize fluids. Self-activating technology reduces particulates, bacterial exposure and will dissolve within minutes on contact. Ready-to-use SaniSorb® packets eliminate shaker bottles and tear open pouches that could spill contents when pouring or opening.
+Read more about SaniSorb® Liquid Solidifying Packets here
+Shop for SaniSorb® Liquid Solidifier Packets here
____________________________________________________________________________________________
Related Articles