Featured News - Current News - Archived News - News Categories
Protect Yourself Against Stingers with Stingray Guardz™
by mdsassociates
Sat, Apr 6th 2019 08:30 am
O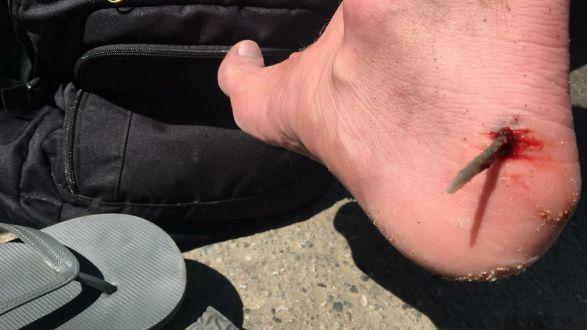 ne prevention pays for itself!
Divers, oceanic researchers, fishermen and marine scientists working out at sea on marine vessels are at great risk to stingray puncture injuries. These injuries often occur when stingrays are stepped on or become hooked on fishing lines or tangled in fishing nets.
Depending on the size of the stingray, humans are usually stung in the lower limb region and contact with stinger barbs can cause pain, swelling, nausea, muscle cramps and possible infection.
Don't wade out into the ocean or bay or untangle a stingray without your certified Stingray Guardz™ - industrial protective foot and calf apparel from CrackShot Corp. Weighing only 8 ounces, these ultra-lightweight sting ray leg protectors with metatarsal protection are designed to protect from the heel of the foot to the height of 12 inches. These stingray guards are manufactured with 600 Denier Polyester fabric encasing polycarbonate inserts and have been tested by the United States Testing Laboratory at ASTM-4873D specifications.
+read more about StingRay Guardz™ here
+shop for StingRay Guardz™ here
_________________________________________________________________________________
Related Articles