Featured News - Current News - Archived News - News Categories
TraffiGlove® Work Gloves with New LXT® Technology
by mdsassociates
Sat, Apr 20th 2019 08:00 am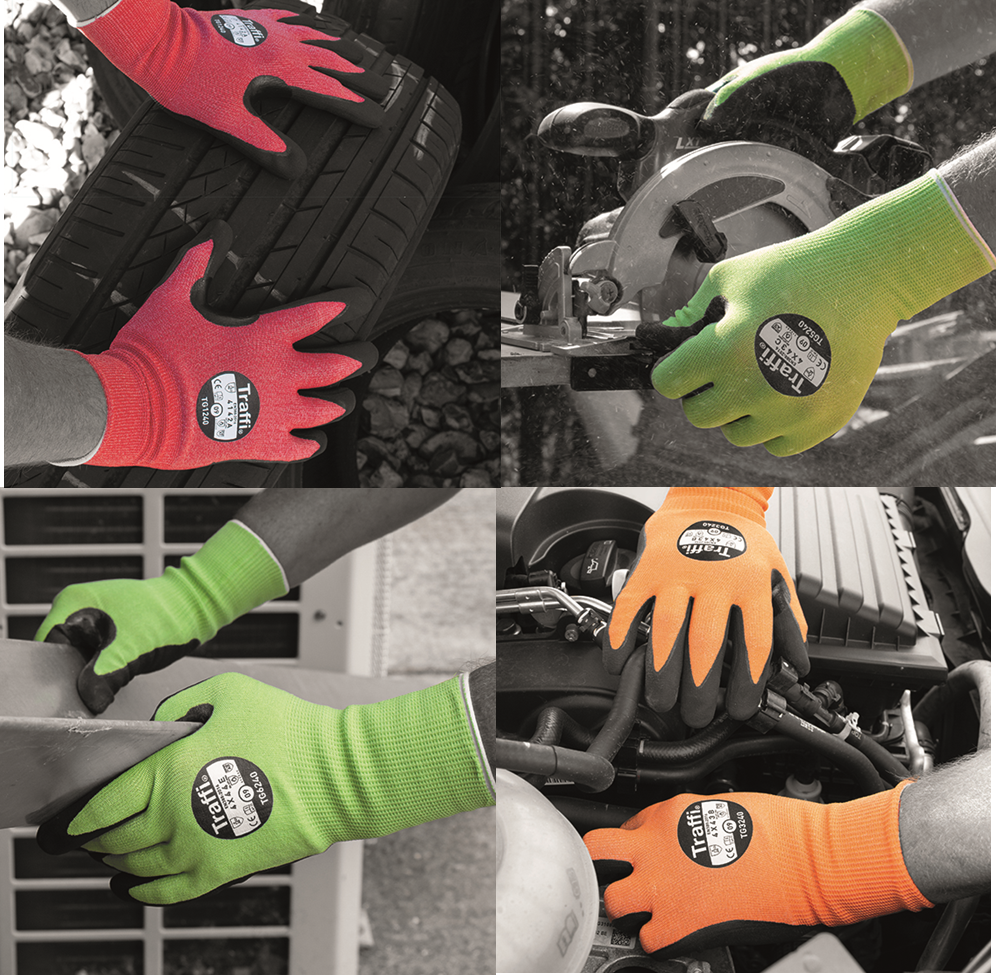 New to United States, TraffiGlove® is an industry leading designer and manufacturer of PPE safety gloves and the originator of the color-coded "traffic light system" that shows the cut protection or safety levels at a glance or from a distance. Raising the safety bar once again, TraffiGlove® has launched their LXT® series of industrial work safety gloves and it's a real game changer!
LXT®, short for life extending technology, is a patent-pending proprietary treatment applied to the knitted glove shell that limits staining and causes water, dirt, contaminates and even oil to bead off the work glove's surface. Suitable for sensitive skin, this special bonding process translates to enhanced safety, less inventory turnover and money saved.
Available in four styles, these fluid resistant work safety gloves are constructed with a dexterous and breathable 15-gauge seamless knit liner and textured with a black colored MicroDex Ultra (nitrile microfoam) palm coating specially selected for aggressive, precise gripping in wet and oily working conditions. Super lightweight, breathable and fast drying, LXT® knitted gloves allow better freedom of movement and provide heat contact resistance to 212◦F. If you work in wet or oily conditions, then you need to try these work gloves!
+Read more about LXT® technology here
+Shop for Work Gloves with LXT® technology here
_____________________________________________________________________________________________________
Related Articles