Featured News - Current News - Archived News - News Categories
Extreme Cold Conditions Call for Extreme Hand Protection | "The Claw"
by mdsassociates
Sat, Oct 19th 2019 08:00 am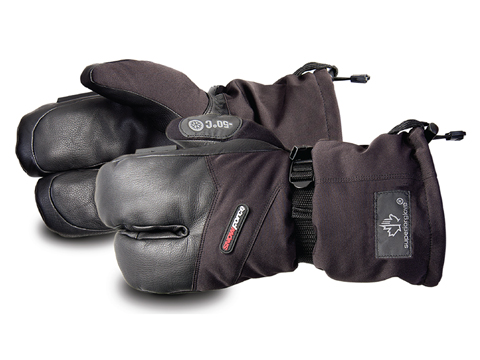 Here in the northeast, we brace ourselves for the most extreme winter conditions that include sub-zero wind chills, lake-effect snow storms, sleet and freezing rain that sometimes force schools and businesses to close for days. Many folks seek shelter in their homes but for others, it's just another day at the office.
If you work outdoors or like to engage in cold weather recreational activities such as snowmobiling, having a pair of warm snow gloves or mitts is critical to one's overall comfort. We have just the solution!
Superior Glove® is based in a northern cold climate and their engineers have created an industrial extreme cold mitt meant for the extreme cold! Constructed for those who live and work in the frigid Canadian Arctic, we are excited to offer these Snowforce™ winter mitts for outdoor recreational enthusiasts or businesses interested in keeping their employees or loved one's hands warm and dry.
+read more about SnowForce™ Extreme Winter Mitts here
+shop for SnowForce™ Extreme Winter Mitts here
____________________________________________________________________________________________
Related Articles