Featured News - Current News - Archived News - News Categories
Are Your Nutraceuticals Properly Preserved?
by mdsassociates
Sun, Dec 1st 2019 08:00 am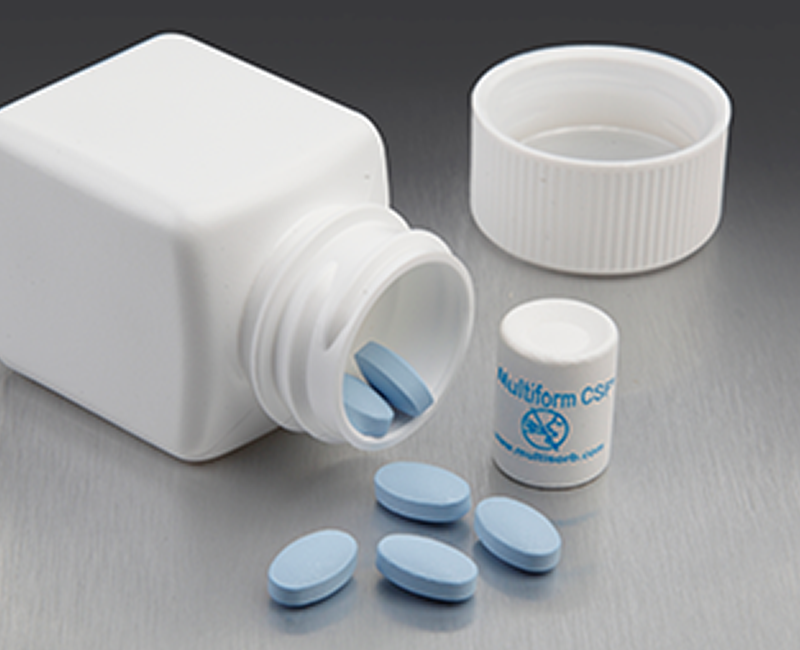 Nutraceutical packaging companies are typically contracted by producers to help assist them with their flexible packaging, cartons and fulfillment requirements.
Very important components to branding success is to provide physical and chemical stability of your drug product, medical device or dietary supplement.
You may have the hottest looking packaging, eye catching graphics and the best formulations, but a consumer who opens their product and discovers it has become clumped, brittle or has a foul odor might just persuade him or her to ask for refund or seek another product all together.
This is where Multiform CSF® Advanced Solid Silica Gel Desiccant Canisters assist.
Multiform CSF® compressed desiccant canisters control moisture and volatiles to provide the physical and chemical stability of your drug product or dietary supplement. They're the newest solution for those seeking zero tolerance to dusting and the hottest tool in brand management.
Unlike traditional canisters that are filled with loose desiccant, these compact, one-piece cyclinders incorporate a unique compressed, solid form design and feature pharmaceutical grade HPMC coating. Manufactured using FDA approved (21 CFR-compliant materials) and maintaing a Type 111 Drug Master File, these Amercian made compressed desiccant cylinders provide cost savings and equivalent or better capacity and adsorption rates over competing traditional canisters.
Multiform CSF® canisters are available in a variety of sizes and can be run on all canister dispensers with no tooling changeover.
_________________________________________________________________________________
Related Articles