Featured News - Current News - Archived News - News Categories
A PowerNap® Will Stop "Low Battery Anxiety"
by mdsassociates
Sat, Jan 18th 2020 08:15 am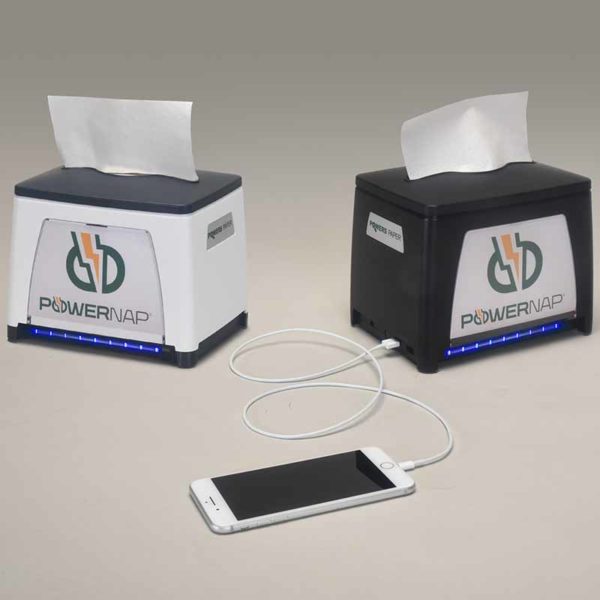 NEW PRODUCT INNOVATION
Like or not, battery-powered devices have become the main focus of people's lives. Many businesses are choosing to provide their customers with phone charging options as a way to combat 'battery anxiety'.
Many business owners have observed that their customers often opt leave the establishments once their phone battery gets low. In short, providing phone chargers leads to customer retention and larger profits.
Powers Paper, a pioneer in the away-from-home towel and tissue market, was brilliant enough to create a charger for one of the most frequented gathering areas for consumers – the dining table. Powers Paper is proud to announce the latest innovation in napkin dispensers, PowerNap® - a napkin dispenser turned charging port!
PowerNap® enables restaurant patrons to personally charge their phones directly at the table, which helps keep patrons in the establishment longer and generates return customers, ultimately increasing revenue.
___________________________________________________________________________________________________
Related Articles