Featured News - Current News - Archived News - News Categories
Not All Silica Gel is Created Equal
by mdsassociates
Sat, Oct 31st 2020 08:00 am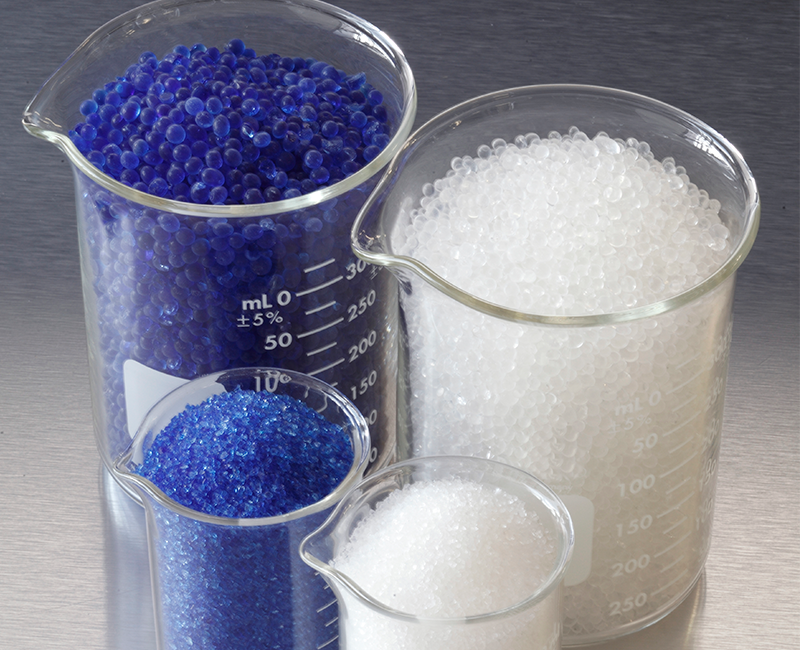 Before you run out and shop for that bargain, you should be aware that not all silica gel is created equal.
After silica hydrogel is formed, it is washed with ammonia to remove excess salts and then dried (by any standard manner, such as oven drying, spray drying, flash drying, and the like) for a specified period of time to target pore sizes and pore volumes therein. Because it is used as a moisture absorber, it is critical that it is dried out or it will affect its adsorbing performance and consequently product quality.
This is where Multisorb's silica gel products separate from the competition. Carefully formulated and closely managed during manufacturing, the silica gel used in their desiccants is placed through a second drying phase. The result, a network of consistent and high performing microscopic pores with an insatiable thirst for moisture and a capability of adsorbing greater than 30% of its weight at a relative humidity (RH) of 60% or above.
This extra drying process is an added cost, but money well spent, that is IF you care about your brand and product quality.
Of course this claim is only strong if it is consistent. To support this process, an in-house quality-control laboratory provides moisture adsorption analysis of their raw materials (and finished goods) to insure it is up to their high standards before it is processed and shipped to the customer. Select these high-performing Multisorb Silica Gel products when there's zero tolerance for moisture related damage.
Protect You Product's Brand. Use the Best Silica Gel Products Available to Absorb & Manage Moisture Within Yours!
+read more about Multisorb's silica gel products here
+shop for Multisorb's silica gel products here
_____________________________________________________________________________________________
Related Articles